For fighters of all backgrounds, the first Ultimate Fighting Championship in 1993 put a debate to rest that had been ongoing since the dawn of time. The argument: which martial art is most effective in a live situation?
At the conclusion of UFC 1 (and UFC 2 through 5), the debate had been put to rest. The answer: jiu-jitsu.
Boxers, wrestlers, and all other martial artists found out that if you didn't know jiu-jitsu, you simply couldn't hang inside the Octagon. Royce Gracie swam circles around kickboxers and solidified Brazilian jiu-jitsu as the most effective martial art in combat situations.
Fast forward 20-plus years later and it's not just MMA that is reaping the benefits of the gentle art. In fact, jiu-jitsu is spreading to all corners of the world, and a few sports in particular are benefiting more and more from the growing martial art.
On Sunday night in Orlando, Florida, one of the biggest entertainment spectacles of the year went down -- Wrestlemania 33. BJJ isn't new to the WWE universe, which has the former UFC heavyweight champion, Brock Lesnar, and many other superstars who have trained jiu-jitsu, including The Undertaker, Daniel Bryant, and more, on its roster.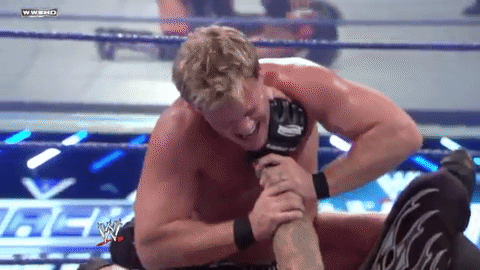 However, at this year's monster event, it seemed as if almost every match included some form of jiu-jitsu. From Shane O'Mac almost putting AJ Styles to sleep with a triangle choke to The Undertaker's finisher "Hell's Gate" (which is a modified armbar from gogoplata), WWE wrestlers were all are borrowing techniques and unveiling them at the biggest show of the year.
Submission holds are becoming very popular within the entertainment juggernaut and are changing the way fans watch grappling.
And it's not just WWE. If you watched any of the coverage of the NCAA wrestling tournament on our sister site,
FloWrestling
, this year, you mostly likely noticed some familiarities there as well.
No longer is wrestling a sport of takedown for takedown. Scrambles and "funk rolls" have complicated the sport tenfold.
While wrestling has had these types of trailblazers in the past, for example Ben Askren and Kyle Dake, now these wrestlers dominate the sport instead of just being an anomaly.
Standouts such as Dylan Palacio, Joe Smith, and Joey LaVallee are all building a new style of wrestling that is earning them high prowess within their own communities.
Jiu-jitsu is beginning to influence a range of different sports and has high-profile athletes from all walks of life engaging in its benefits. From NFL superstars to world champion surfers, jiu-jitsu's impact on mainstream sports culture is bigger now than ever and is showing no signs of slowing down.
Which sport will BJJ elevate next? Golf? Horseback riding? Skiing? The possibilities are endless.