Fight to Win Pro 30, or "Logan's Fight", lived up to the hype when local jiu-jitsu superstars Tom DeBlass and Gordon Ryan showcased their skills on the stage for the first time.
The New Jersey event was dedicated to DeBlass' student Logan, who is currently battling leukemia. DeBlass' fight against fellow UFC and ADCC veteran Ricco Rodriguez had playful undertones, with DeBlass working a wide variety of tactics against his opponent. Although Rodriguez had a few solid takedown and guard pass attempts, DeBlass' more aggressive and dynamic game, which included an arm bar attempt, numerous back take attempts, and even a brief instance of donkey guard, led to the referees to award him the victory by unanimous decision.
The co-main event of the evening was just as intense, with Gordon Ryan working his open guard against Atos BJJ's Lucas Barbosa. While neither competitor was able to land a submission on the other, Ryan's constant search for an opening to finish his opponent led to his win by unanimous decision. Barbosa openly disagreed with the result and initially refused to leave the stage in protest.
A new lightweight gi champion was crowned when Gianni Grippo won by split decision over reigning champion Osvaldo "Queixinho" Moizinho after a match that left both fighters battling to protect their legs from submissions from each other.
All matches from Fight To Win Pro 30 will be uploaded soon
The next Fight to Win Pro event will take place in Philadelphia on Friday, April 14.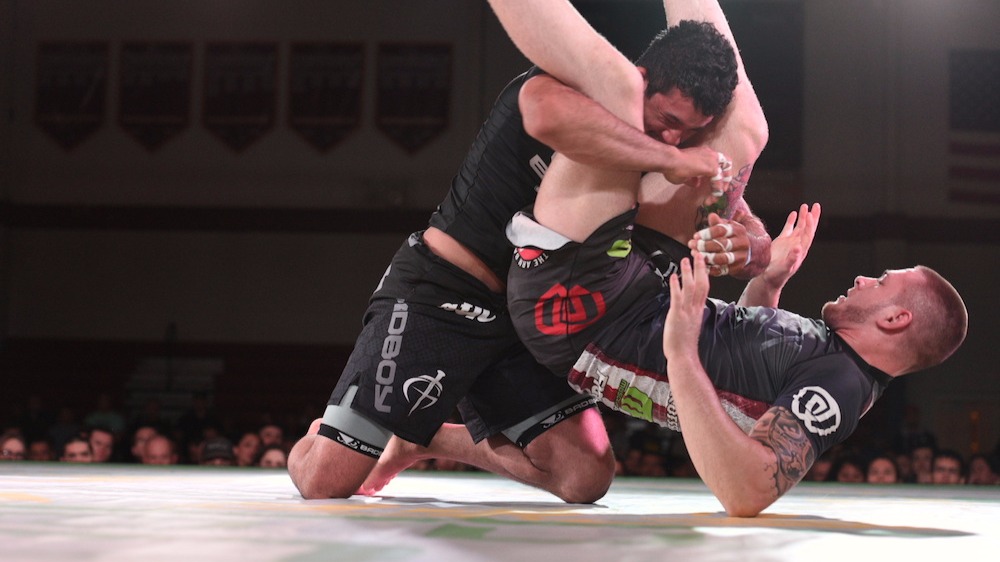 Lucas 'Hulk' tries to pass Gordon Ryan's guard. Photo: Mike Calimbas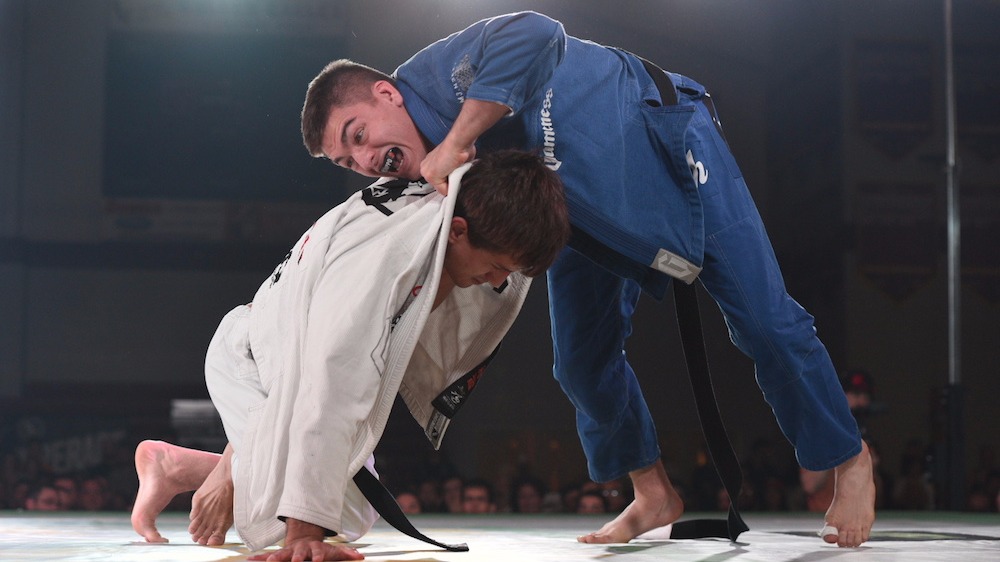 Gianni Grippo (blue) vs Osvaldo 'Queixinho' Moizino. Photo: Mike Calimbas