Atos black belt Jonathan 'JT' Torres made a triumphant return to action last weekend, winning gold at the New York Spring International Open with two very decisive submission victories.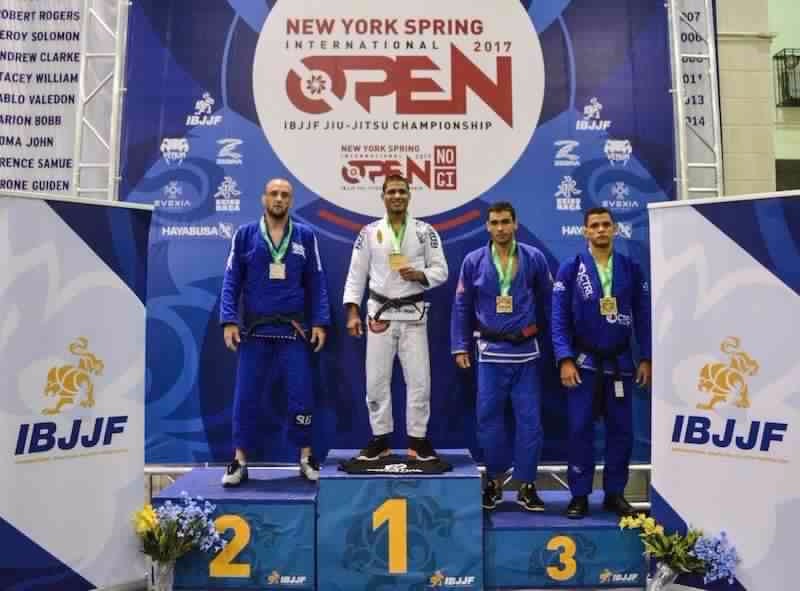 This was the first time we had seen Torres in action since he took bronze at Worlds last year, where he lost a razor thin match to 2016 champion Lucas Lepri.
So where did JT go, and why haven't we seen him in action recently?
As we
already announced last year
, Torres left his home of three years in San Diego to relocate back to where he was born and raised – the East Coast.
The plan was for Torres to open up his own gym in or around the New York / New Jersey area, and that's exactly what he's been so busy with.
Now with the final city permits being granted the grand opening is getting nearer and nearer. The gym will be in Hartsdale, just north of Manhattan and a 45-minute train ride from Grand Central station.
Torres has been coaching out of a temporary space in the meantime and already investing in his students. Seeing as he was training, he felt good to enter last weekend's tournament.
With a wristlock from side control in his first match and an armbar in his second, Torres blew through his division to take middleweight gold. Watch JT Torres in action at the New York Spring International Open below.
Read more about JT Torres:
Jiu-Jitsu & The American Dream: The Story of JT Torres

JT Torres, Jiu-Jitsu & The American Dream, Part 2: The Hustle And Grind

JT Torres, Jiu-Jitsu & The American Dream, Part 3: From East Coast To West

JT Torres, Jiu-Jitsu & The American Dream, Part 4: Looking To The Future

​​
​​
JT Torres vs Athos Ribeiro, Middleweight Semifinal
---
JT Torres vs Ambar Barbosa, Middleweight Final