Create a free account to unlock this article!
Get Started
Already a subscriber? Log In
In a shocking move on Thursday, Marcelo Garcia announced that Dillon Danis and Mansher Khera have been indefinitely suspended from Garcia's jiu-jitsu gym in New York.
Garcia, a five-time world champion and four-time ADCC champion, explained his reasons for asking his black belts to "take some time away from the academy" in a 16-minute heartfelt video posted to YouTube.
"I realize people was focused just on social media, was focused on other stuff that everyone is aware about -- fame, stuff like that. And that really forced me to take a decision," Garcia said in the video, posted to his official YouTube channel.
Garcia explains that he decided to ask his athletes to "take some time off" and "refocus" after consulting with coaches Paul Schreiner and Bernardo Faria.
I don't kick people out," Garcia said. "I really don't want to do that. I told them to take some time off, figure out. One day if they have a better thought, they come here and I'll be here and we'll talk.
Danis is one of the most visible people in jiu-jitsu, notable as a training partner of UFC star Conor McGregor. A Submission Underground superfight winner versus AJ Agazarm in January, Danis is scheduled to face Jake Shields in a no-gi superfight on May 14. Currently waiting to make his debut, Danis signed an MMA contract with Bellator FC and is a confirmed invitee to the ADCC World Championships in Finland in September.
Khera is the first person to go from white belt to black belt under Garcia. He is a 2015 IBJJF No-Gi World silver medalist and an ADCC Trials winner and is also slated to compete at the World Championships in Finland in September.
"I wish my black belts were doing the best they can to follow the examples that take people to a better place," Garcia said. "That didn't happen, and I felt even got worst each time I take a week off, something happen. I take a weekend off, something else happened.
"It's really hard for me to come home -- because this [the gym] is my home -- and to see they don't appreciate the same values that I have, they're not being the example I want people here to have."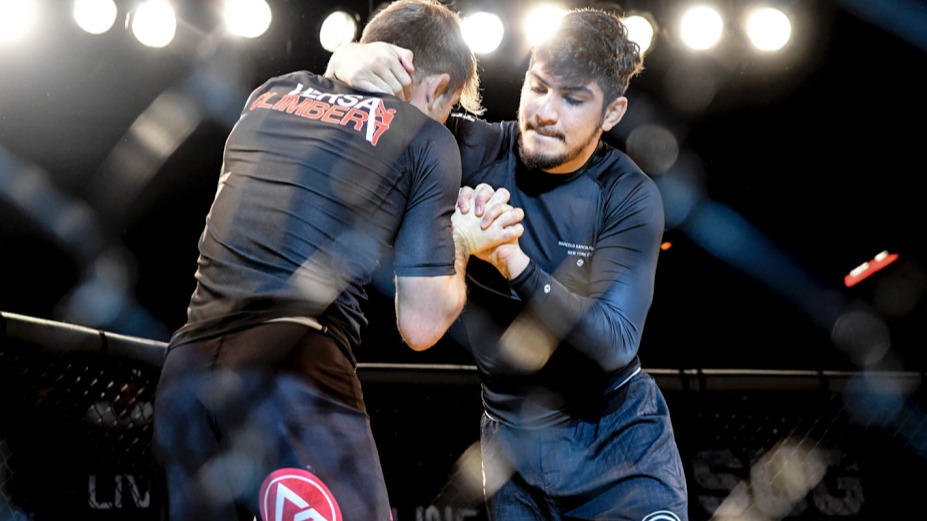 Dillon Danis in action at Submission Underground 3. Photo: Chase Smith / FloGrappling