Here are the important changes you need to know about for the UAEJJF 2017 Abu Dhabi World Professional Jiu-Jitsu Championship on April 18-22.



No absolute division
Announced shortly after last year's World Pro, there are no more absolute divisions at any level at the Abu Dhabi World Pro. The focus is now completely upon the weight classes.
Only two competitors of the same nationality per bracket
A new rule for black and brown belts: there will be a limit of two athletes from the same country per weight category. The athlete with the highest UAEJJF ranking automatically qualifies for the main bracket -- all other athletes from the same country must now fight among themselves in a qualification bracket for the second spot.
Faster stalling penalties
Stalling was measured over a period of 20 seconds. If an athlete was inactive, he or she would be issued a penalty after 20 seconds. Now, that time period has been lessened to only 10 seconds. The usual accumulation of penalties applies.
Bigger prizes
In 2016, the cash prize for male black belt division winners was a cool $8,000. That figure has now increased to $10,000. Second place used to get $4,000 but now gets $5,000. The total prize fund increased from 2016 to 2017 by $152,200 (from $629,000 to $781,200).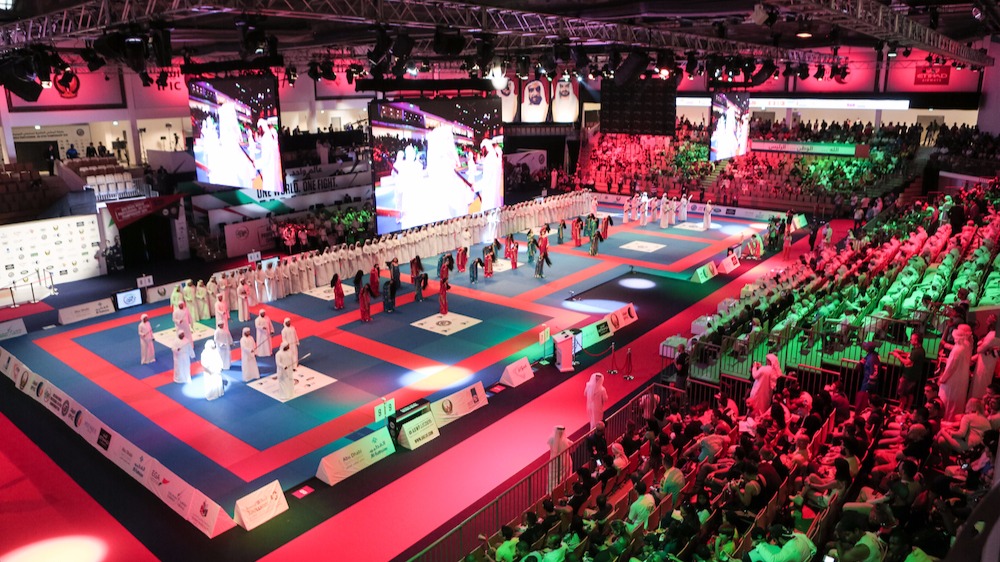 ---
How to Watch the Abu Dhabi 2017 World Professional Jiu-Jitsu Championship
On TV:
Now available on Roku and Apple TV 4 -- download the FloSports app today.
STREAMING:
Available only on FloGrappling via monthly or yearly memberships. A yearly FloPRO subscription provides access to ALL FloSports sites.
SIGN UP HERE
Start Times
| Abu Dhabi | London | Rio de Janeiro | New York | Houston | Los Angeles |
| --- | --- | --- | --- | --- | --- |
| Tue 10:00 | Tue 07:00 | Tue 03:00 | Tue 02:00 | Tue 01:00 | Mon 23:00 |
Join The Conversation On Social

• Follow us on Twitter
@FloGrappling
• Follow us on Instagram
@FloGrappling
• Follow us on
Facebook
FloGrappling's hottest content, delivered to your inbox
Don't miss breaking news, feature stories, event updates, and more. Sign up for the FloGrappling mailing list today.