Abu Dhabi -- breaking news from the UAEJJF Abu Dhabi World Professional Jiu-Jitsu Championship is that Mackenzie Dern is out of the tournament.

The American-Brazilian superstar's name has been removed from the brackets. She was expected to compete in the -55kg division.

Team USA member Dern would have fought Belgian brown belt Amal Amjahid in the opening round, but as you can see by looking at the bracket her name has been crossed out.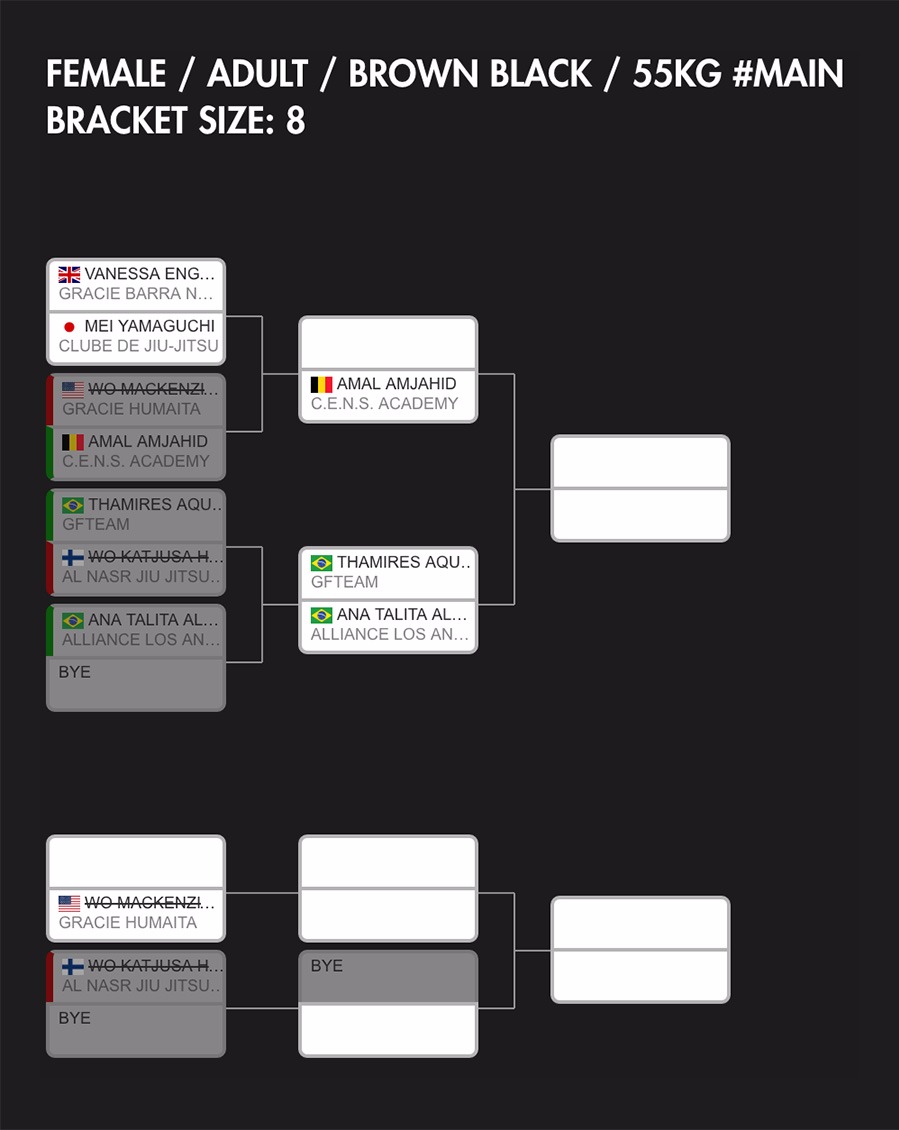 A champion here in 2016, Dern is here in Abu Dhabi and has been active throughout the week, training with friends and teammates and even teaching a seminar alongside Xande Ribeiro at the UAE JJ Team training hall.

Tournament organizers informed us that Mackenzie Dern was unable to make weight.