Anyone who grew up with a sibling can probably attest to the fact that just because you share a lot of DNA with someone doesn't mean you're destined to be best friends, or even have a lot in common.

In the case of young grappling superstars Gordon and Nicky Ryan, there's no doubt that jiu-jitsu runs in their blood. These talented and dedicated members of the famed "Danaher Death Squad" have made names for themselves in their sport, and on Friday, May 12, they'll both be competing at Fight To Win Pro 34 in Denver.

Watch Fight To Win Pro 34 LIVE or On Demand, ONLY on FloGrappling!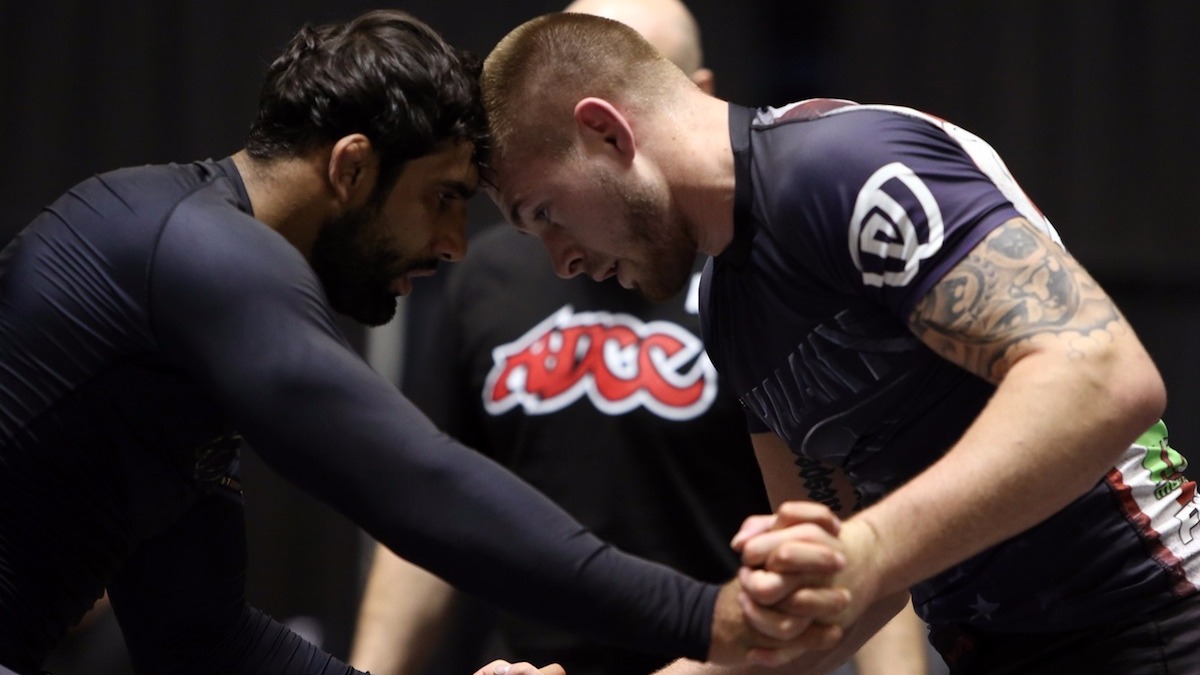 Gordon Ryan (right) ties up with Leandro Lo at the ADCC 2017 West Coast Trials. Photo: Kiyoshi Mio-USA TODAY Sports

Going up against former ADCC Trials winner Eliot Kelly, Gordon will be competing for his second time in the promotion, having previously defeated Atos' Lucas Barbosa in a controversial decision in New Jersey.

However, this will be Nicky's first appearance on the stage, and to make it happen, F2W CEO Seth Daniels was willing to bend the rules a little. You see, even though Nicky is still in the middle of his teenage years, he'll be going up against adult purple belt Derek Alumbaugh.

It's a choice that makes sense given that Nicky just recently beat out multiple highly skilled adults to take third at the ADCC West Coast Trials, and in fact, it's what he prefers -- he says that beating adults gives him "more notoriety," which is exactly what he's looking for as he continues to climb to the top.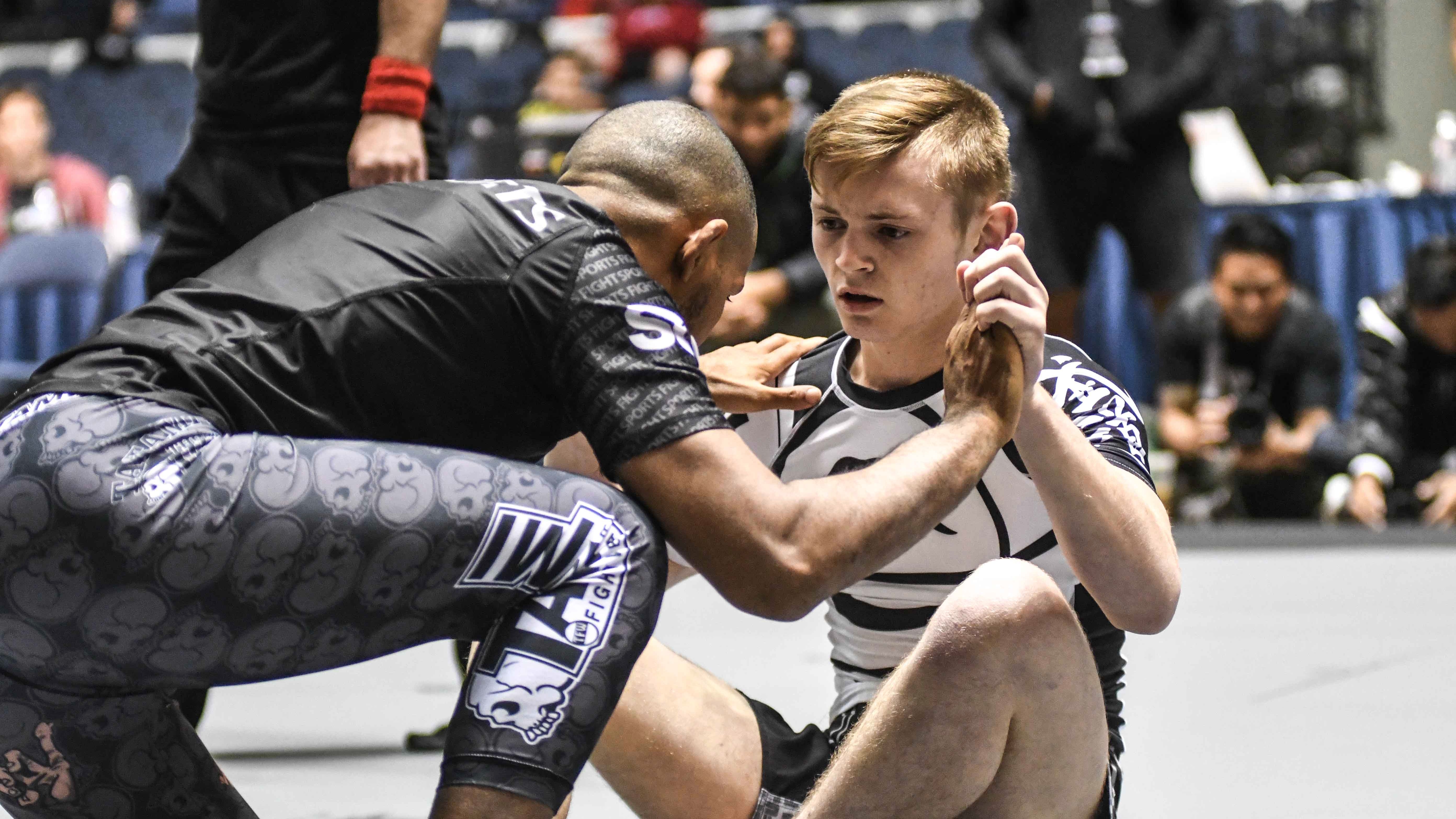 Nicky Ryan on the attack at the ADCC West Coast Trials. Photo: Chase Smith / FloGrappling

While many people might experience a bit of sibling rivalry if they were in the Ryan brothers' position, both Nicky and Gordon see their shared passion and success as an asset. In fact, Gordon says all the time they spend working together has brought them closer.

"Before [Nicky] trained, we wouldn't really ever have time to hang out because of how much time I spent training," Gordon said. "Now we get to hang out every day all day long."

Nicky -- who began jiu-jitsu after his older brother was already immersed in the sport -- is well aware of how much Gordon has helped him carve his own path to success in grappling.


I am extremely lucky to have a high-level athlete as my brother," Nicky said. "He has helped me out tremendously with the development of my jiu-jitsu game.
All that help definitely paid off for Gordon in the end, who says that Nicky went from "a chubby little kid who rode scooters and played Xbox" to one of his main training partners.
They may have started out on different paths, but now, both brothers are constantly in the spotlight, having proven themselves to be THE athletes to beat on the mats. It's only fitting that after growing up together, training together, and achieving international fame together, they'll finally be sharing the same stage on Friday night.
Make sure you're watching when the Ryan brothers and many more talented grapplers bring the heat when Fight to Win Pro 34 streams live on FloGrappling!