If professional jiu-jitsu has taught us anything, it's that you can be on top one minute and nowhere to be seen the next. The high turnover rate of Fight to Win champions is perfect testament to that.

The promotion has an extensive list of champions ranging from decorated black belts to itty-bitty orange belts, both men and women, and in gi and no-gi. However, what makes these title matches so exciting isn't always the big-name competitors who fight for them, but rather it's their unpredictability.

As Justin Rader and Bruno Frazatto gear up to see who will claim the now-vacant 155lb black belt no-gi spot at Fight to Win Pro 35 this weekend, the question on everyone's mind isn't just who will earn the title but how long he'll be able to keep it.





Even though some F2W Pro titleholders, such as Mackenzie Dern, have consistently defended their positions at the top of the totem pole, many others have fallen just as quickly as they've risen. Some categories, such as the lightweight 155lb black belt gi position, crown a new champion at nearly every available opportunity; Osvaldo "Queixinho" Moizinho claimed it over Bruno Frazatto before recently being defeated by Gianni Grippo.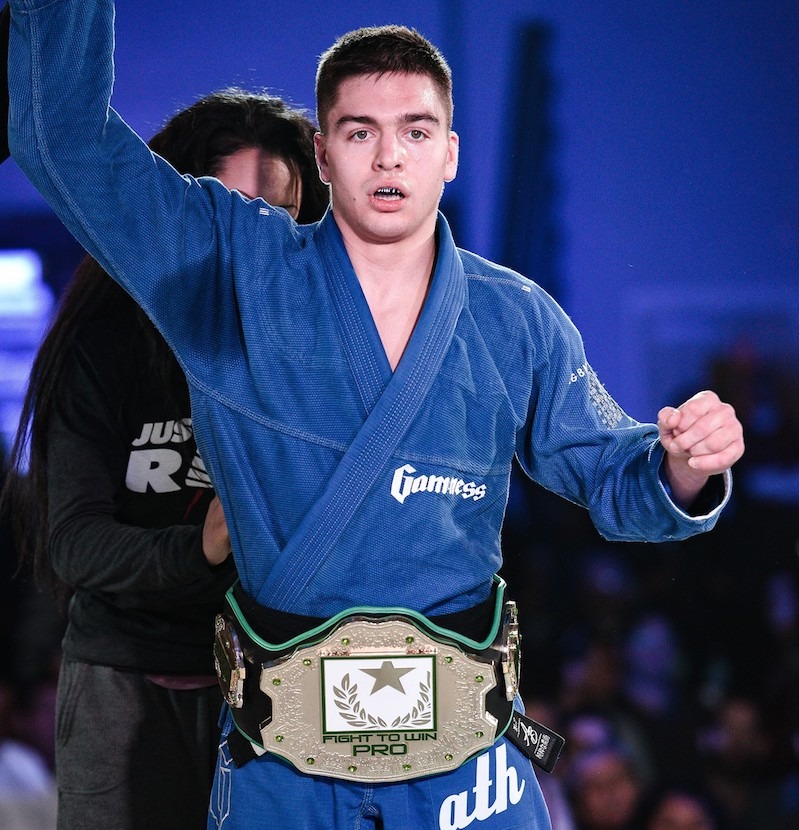 A lot of the reason for these frequent title changes has to do with the Fight to Win Pro rule set. Since it's a sub-only event, the judges don't care about who can gain positional advantages; they care about who's being the aggressor and going for the finish.

Because of this, many grapplers who are used to training and competing with a point system in mind come away victorious against other competitors who share their same style, then fall short when they compete against athletes who've spent their careers training specifically for sub-only events.

Of course, that's not always the case. Particularly in the no-gi divisions, F2W Pro makes a conscious effort to get ADCC and EBI veterans on their cards, and whether or not the matches end in a submission, the results are always spectacular.

The reason these grapplers are getting title shots for one of the biggest promotions in jiu-jitsu right now is because they're really, really good. When you put an unstoppable force against an immovable object for 10 minutes, it's rare that the same one is going to come out on top every single time.

Even in the case of seemingly invincible champions like Rafael Lovato Jr. or Garry Tonon, there's no guarantee that a lesser-known competitor like local Texas grappler Pablo Silva, who unseated Baret Yoshida at F2W 21, won't end up becoming an overnight star.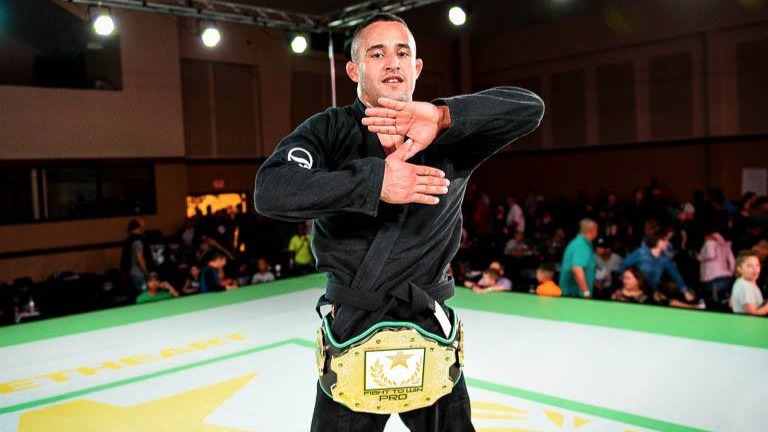 Fight To Win black belt featherweight champion Pablo Silva. Photo: Mike Calimbas

The high turnover rate of champions by superstars and underdogs alike is just one reason why so many people are dying to get on the Fight to Win Pro cards and tuning in nearly every week to see if a new king or queen will begin his or her reign.


How to Watch Fight to Win Pro 35
ON TV:
Now available on Roku and Apple TV 4 -- download the FloSports app today.
STREAMING:
Available only on FloGrappling via monthly or yearly memberships. A yearly FloPRO subscription provides access to ALL FloSports sites.
SIGN UP HERE