Lucas Lepri's
storied 2016 World Championship
gold medal run nearly ended before it began. The now six-time world champion said he simply woke up one day, felt no motivation to compete, and almost didn't sign up!
A particularly interesting revelation given the fact that Lepri looked to be in absolutely perfect form and didn't have a single point scored against him throughout the entire event.

So, what happened?
Lepri claims that motivation is likely the one thing we can't control. While intensity of training, diet, and rest can all be regulated, the sense of waking up and feeling inspired? Not so much.
I was talking to my friends Cobrinha, Mario Reis about this... 'Man, I lost the motivation. How am I going to find the fire again?' It was the first time it happened in my life… I don't know the reason. It just happened.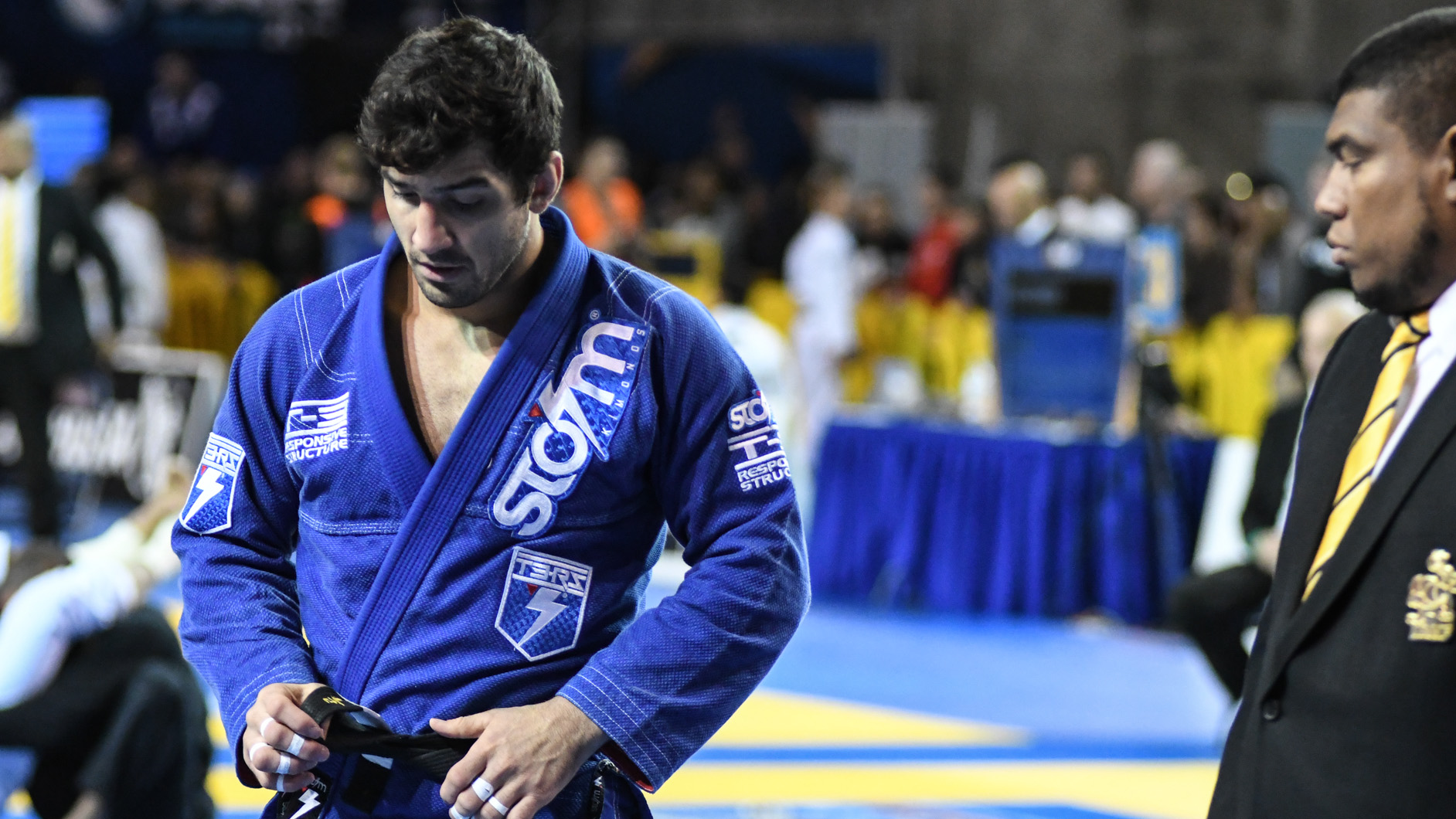 Last year wasn't the first time Lepri felt like he was in a rut. In 2014, he reached out of fellow Alliance member and world champion Charles "Cobrinha" Maciel, who in turn sent him a book: "The Psychology of Champions" by James Barrell and David Ryback. Lepri claims reading it was a integral piece of the puzzle that helped him to climb out of a motivational hole and return to winning form.
At this point in his career, Lepri he is well beyond proving his worth to others. Now, he is out to win for himself and his students "to prove to himself he can still do it," and this mindset paved the way for his 2016 showcase performance. Based on what we saw this past weekend, it's clear Lepri is indeed still in prime form.
Final: Lucas Lepri vs. Edwin Najmi match video
---
Join us for the FloGrappling Road To IBJJF 2017 Worlds
Soul Fighters -- Dallas, Texas
Gustavo Dantas Academy -- Phoenix, Arizona
Lucas Lepri Brazilian Jiu-Jitsu -- Charlotte, North Carolina
Atos Jiu-Jitsu -- San Diego, California
Cobrinha Brazilian Jiu-Jitsu -- Los Angeles, California
CheckMat HQ -- Signal Hill, California
More to come...
Watch the Lucas IBJJF 2017 World Championships LIVE or On Demand ONLY on FloGrappling