Grappling Pro Championships 3: The Bantamweights
Women Fight For $10k At Grappling Pro: Brackets Breakdown
Women Fight For $10k At Grappling Pro: Brackets Breakdown
Grappling Pro is offering eight women the chance to win a huge $10,000 cash prize, and a crazy mix of high level athletes have stepped up for this no-gi challenge.
Jun 21, 2017
by Hywel Teague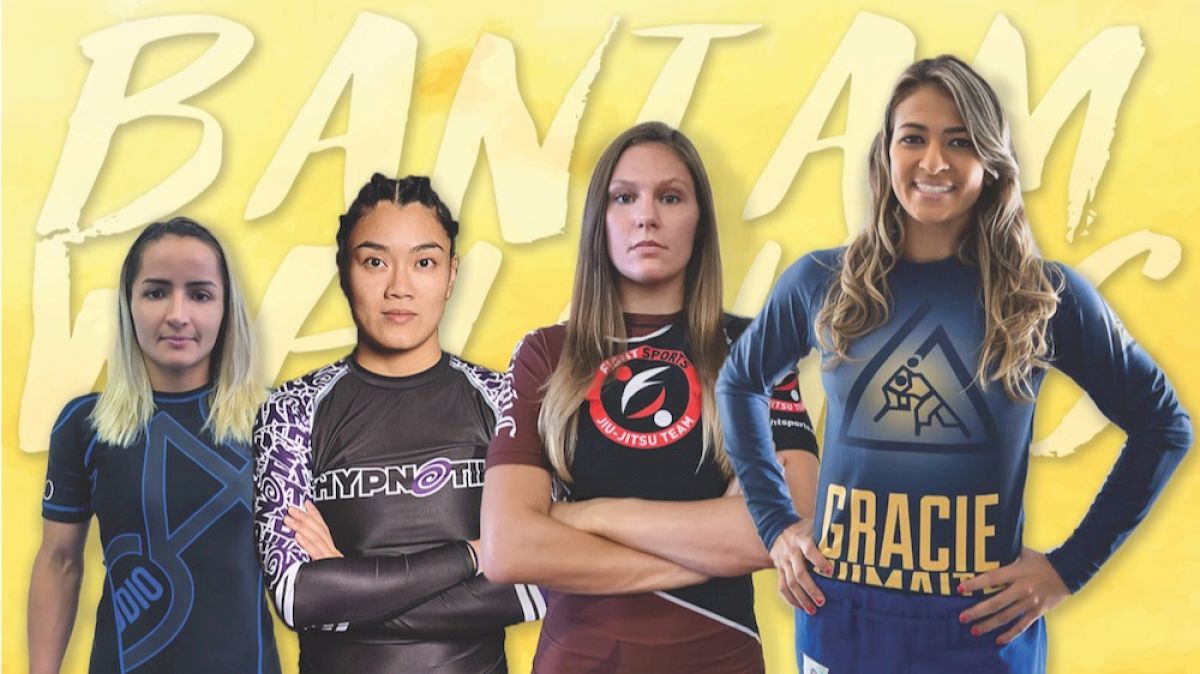 Grappling Pro is offering eight women the chance to win a huge $10,000 cash prize, and a crazy mix of high level athletes have stepped up for this no-gi challenge.
WATCH LIVE JUNE 25

You've got black belt world champions like Beatriz Mesquita, Talita Alencar and Amanda Alequin. Alongside them are standout competitors of all levels. Read on for a breakdown of the first round matches…
But first, an explanation of the rules…
The rules employed at Grappling Pro are unique in the world of jiu-jitsu or grappling, with inspiration taken from many different styles.
Matches are held over three five-minute rounds. A submission will end the match at any time.
Points are awarded for standard moves such as takedowns, sweeps, guard passes and control positions. Points are also available for pushing or carrying an opponent out of bounds.
Also, the competitor with the most points at the end of a round receives a bonus point.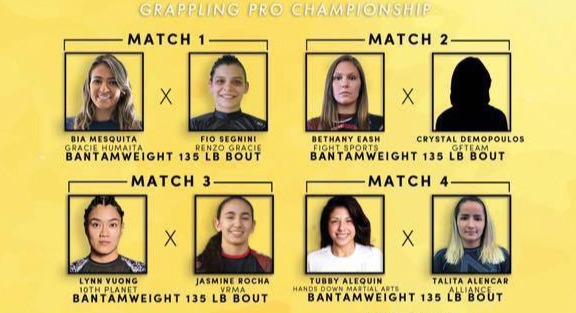 Grappling Pro 3: The Bantamweights
The eight-woman bracket will run as a straight knockout tournament. There will be a match to fight for third place.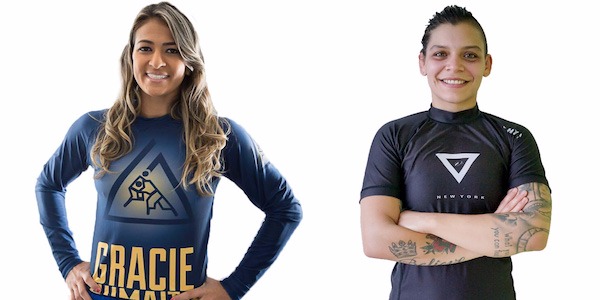 Beatriz Mesquita vs Fio Segnini
Mesquita is the best-known and most accomplished athlete in the tournament, and probably the favorite -- except she doesn't have any major titles in no-gi. Fiorella Segnini is an EBI veteran so she's already got experience of competing on a big no-gi tournament.
It'll be interesting to see how the brown belt approaches this match against Mesquita, who has more experience competing under IBJJF rules (which does not permit heel hooks).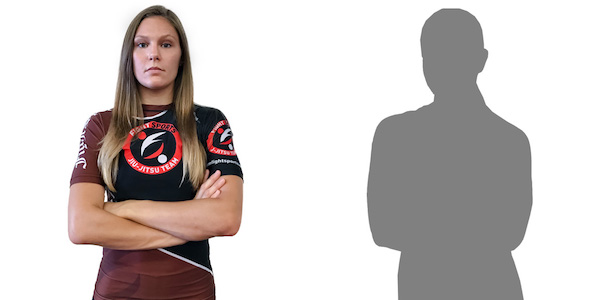 Bethany Eash vs Christal Demopoulos
A brown belt from Fight Sports under Roberto Cyborg, Eash is an avid competitor both gi and no-gi who has plenty of experience competing in openewight tournaments, meaning she's prepared for all challenges.
Demopoulos is a 3-1 MMA fighter (two of those wins by submission) and a purple belt in jiu-jitsu. She's also a 'submission of the night' winner on Fight To Win. A 125lb competitor, she probably won't be cutting much weight for this event.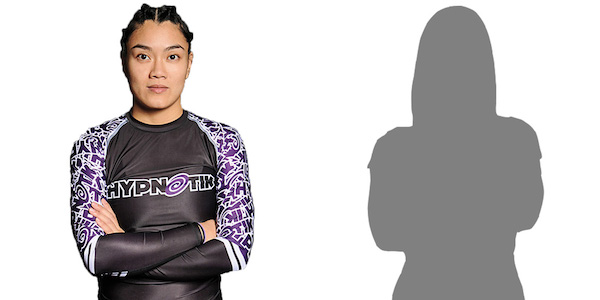 Lynn Voung vs Jasmine Rocha
10th Planet purple belt Lynn Vuongis known as the "Ashi Queen" for her love of leglocks, although she's a well-rounded grappler made from the typical Eddie Bravo template. The Los Angeles-based athlete is also one of the taller competitors in the pack.
Jasmine Rocha is the youngest at only 15 years of age. She fought her way onto the event by competing in an in-house qualifier, so she's the only one of the eight entrants to have already competed under the ruleset.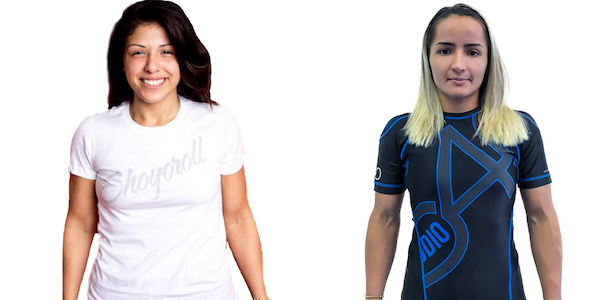 Amanda "Tubby" Alequin vs Talita Alencar
The final opening round match of the tournament pits the 2016 no-gi black belt middleweight champion Alequin against the featherweight champ Alencar. Aelquin has the hometown advantage as a South Florida native, as well as being the bigger of the two.
Also on the card
That's not all though! In addition to the 135lb tournament will be a series of superfights. In the main event DJ Jackson will defend his welterweight title against Vagner Rocha, while leg lock specialists Marvin Castelle of 10th Planet and Ethan Crelenstein will meet in a featherweight bout.
---
​​Watch Grappling Pro 3 LIVE or On Demand ONLY on FloGrappling!
How to Watch Grappling Pro 3
On TV:
Now available on Roku and Apple TV 4 -- download the FloSports app today.
STREAMING:
Available only on FloGrappling via monthly or yearly memberships. A yearly FloPRO subscription provides access to ALL FloSports sites.
SIGN UP HERE
Join The Conversation On Social

• Follow us on Twitter
@FloGrappling
• Follow us on Instagram
@FloGrappling
• Follow us on
Facebook
FloGrappling's hottest content, delivered to your inbox
Don't miss breaking news, feature stories, event updates, and more. Sign up for the FloGrappling mailing list today.