John Danaher Explains The System That Makes His 'Death Squad' So Successful
John Danaher Explains The System That Makes His 'Death Squad' So Successful
One of the foremost minds in jiu-jitsu and grappling, John Danaher's influence on the modern no-gi game has been considerable.
Jun 28, 2017
by Hywel Teague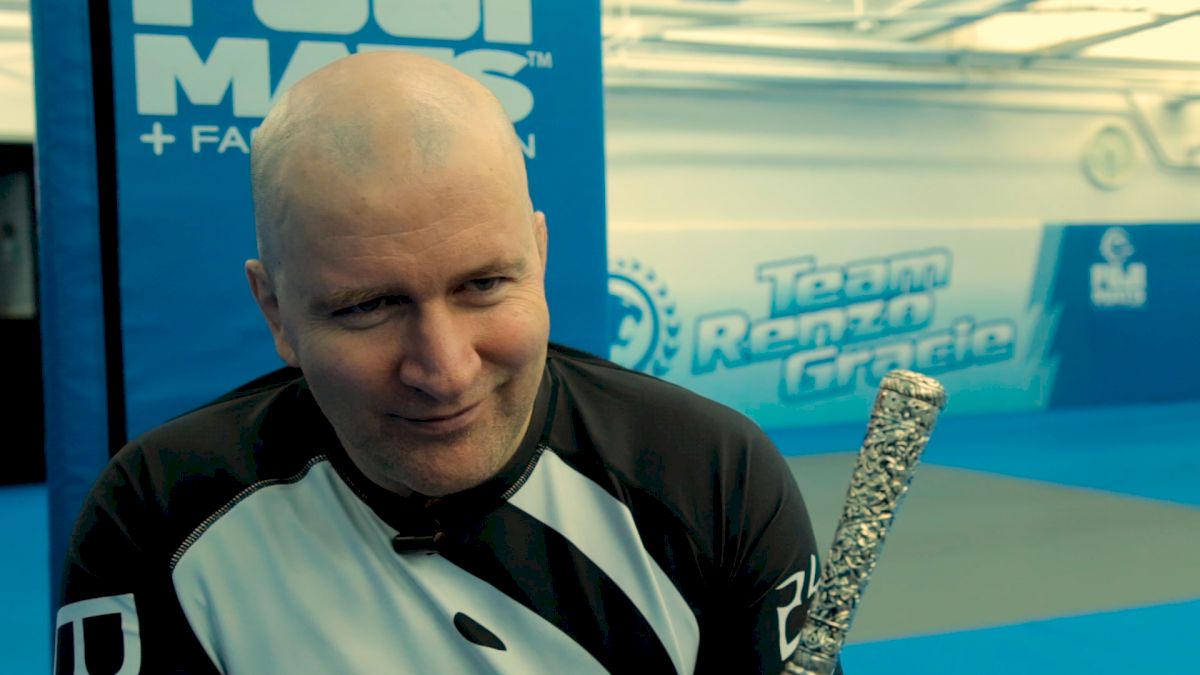 One of the foremost minds in jiu-jitsu and grappling, John Danaher has influenced the modern no-gi game in a considerable way.

The noted coach and teacher has produced high-profile athletes such as Garry Tonon, Eddie Cummings, and Gordon Ryan, but Danaher believes that if he were to die tomorrow his students would still be just as successful and continue to revolutionize the art.

How so? The relationship between an athlete and his or her coach is an important and intimate one, and having a strong mentor on your side is usually considered essential for success.

Danaher explains in this interview how, by emulating a system widely practiced in Japan, he has developed a squad of self-sufficient and successful jiu-jitsu practitioners that attracts, fosters, and promotes success among all levels of the team.

In this 25-minute-plus interview, you'll find out where the system comes from and how Danaher himself rose through such an environment. He describes the process of building the squad, the importance of his athletes also being able to teach, and the evolution of his relationship with his senior students.


---
Interview notes
0:32: An explanation of the Japanese system of sensei / senpai / kohai, how it breeds a healthy training environment, and how he witnessed this model in action in his early days at the Renzo Gracie Academy.

3:26: How the system and hierarchy functions in his own squad of athletes and students, and the healthy (and essential) role of skepticism in science and martial arts.

6:14: How the senpai are the proof of a sensei's methods and abilities as a coach / teacher, and how success of the squad comes via investment into his students.

7:18: The arrival of Eddie Cummings at the Renzo Gracie academy, and Danaher's thoughts on the best attacks for an opponent larger than yourself.

9:02: How the friendly training room rivalry between Garry Tonon and Eddie Cummings was the catalyst for Tonon becoming a full-time athlete under Danaher's supervision, and how this precipitated the development of a grappling competition squad.

12:27: The introduction of Gordon Ryan onto the squad, their very different public and private qualities and characteristics, and their position in a team of non-competitive students.

14:23: The squad's dominance of the local competition circuit, and the growing notoriety of their distinctive leglock game.

16:50: Building a training program and using the principle of "success attracting success."

17:29: Why Danaher believes it's critical that his competitive athletes become adept teachers.

20:19: Why training environments can suffer if people don't cooperate toward the development of the squad as a whole and the sport of grappling.

23:30: On the evolution of his relationship with his senior students, and how if he died tomorrow he feels his students would be just fine without him.