'I Feel Like He Abandoned Me' Dillon Danis Opens Up About Marcelo Garcia
'I Feel Like He Abandoned Me' Dillon Danis Opens Up About Marcelo Garcia
On Monday's edition of the MMA Hour with Ariel Helwani jiu-jitsu black belt Dillon Danis opens up about team split.
Jul 10, 2017
by Reid Connell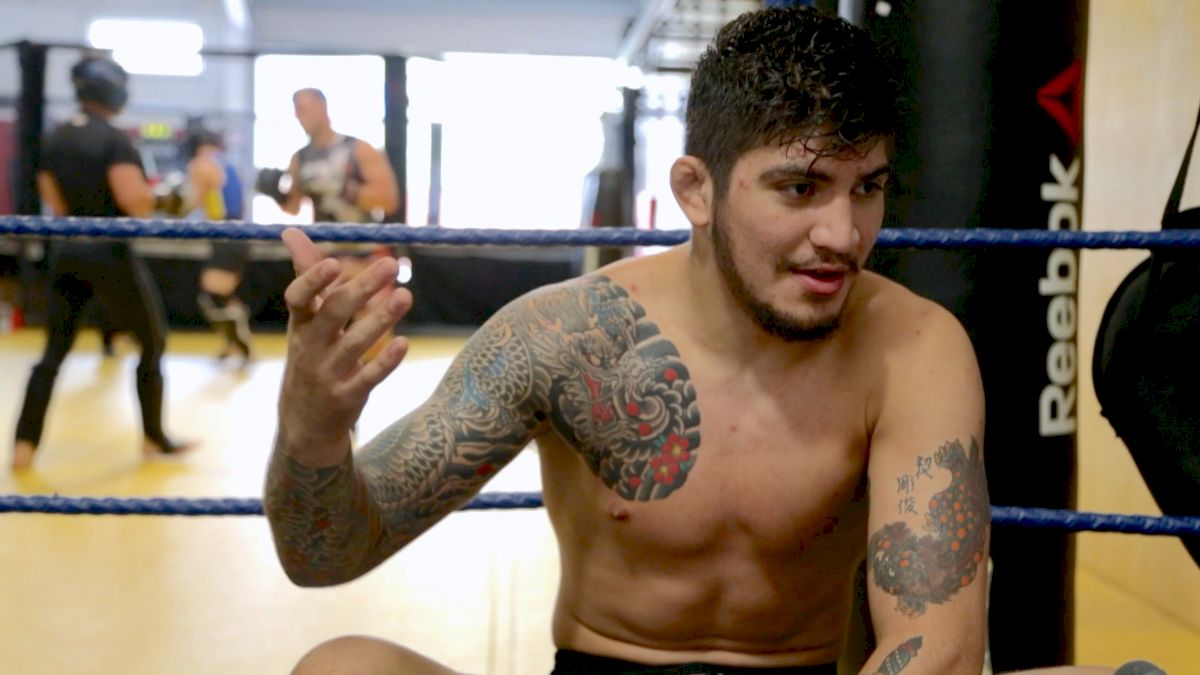 On Monday's edition of the MMA Hour with Ariel Helwani jiu-jitsu black belt and Bellator MMA fighter Dillon Danis was in studio to talk about all things Maywether vs McGregor. However the biggest topic discussed was his much
publicized suspension
from his long time team and coach Marcelo Garcia.
Back in April Marcelo Garcia published a video to his youtube channel effectively letting the world know that Dillon Danis and Mansher Khera were no longer a part of the MGA team and would be training elsewhere. The decision came just two months before the IBJJF World Championships and no doubt came as a shock to a lot of on lookers.
Both Danis and Khera moved out to Las Vegas to prepare for the mega tournament with Robert Drysdale. But after not performing to expectations Dillon is still trying to find his footing without Garcia.
I feel like he abandoned me a little bit. You can't just do that. There's a lot of riffs in the road and at the end of the day I wanted someone to have my back no matter what. It kind hurt to see that he didn't. I was never disloyal to him. I never did anything bad to him. He just didn't like me on social media.
The brash and confident Danis took a much different tone when talking about his former mentor, a side most don't see on social media.
"He was my coach, he was like my dad, it's hard to talk about for me. I had a lot of nights where I cried. But we had a lot of differences, he really wants you to be like him, exactly like him. Always smiling and its understandable but at the end of the day if we all act the same nobody is different. He makes everyone on the team be like, yes men."
"You can't change someone. You can't make me be the way you are. Marcelo made a name for himself being who he is. But just because I act the way I do doesn't mean I'm not a nice person in the gym. Ask anyone who trains with me or has met me I'm one of the most respectful people. So that was never the issue. It's just social media. That's not him."
When pressed about his willingness to go back to his life long gym Danis didn't sound too confident that he'd return.
At this time I don't feel like I'm going back
The emotional Danis even talked about some of his former teammates in the interview.
'At the end of the day I'm a martial artist. Thats what should matter. What I do in the gym should matter. Those guys are my brothers and it's sad to see none of them stuck up for me. I swear if they kicked out one of my best friends I would have been right there.'
If he doesn't like me because a couple things I said on instagram then i guess he just doesn't like me.
But the bad boy of jiu-jitsu does have one friend he knows he can always count on.
Through this whole thing Conor has been there for me.
Watch Dillon Danis vs Jake Shields At SUG 4: