Fight to Win Pro 44
FloSports Weekly Viewing Guide: 8/7-13
FloSports Weekly Viewing Guide: 8/7-13
All the action of the FloSports network during the week of August 8-13
Aug 9, 2017
by Chase Smith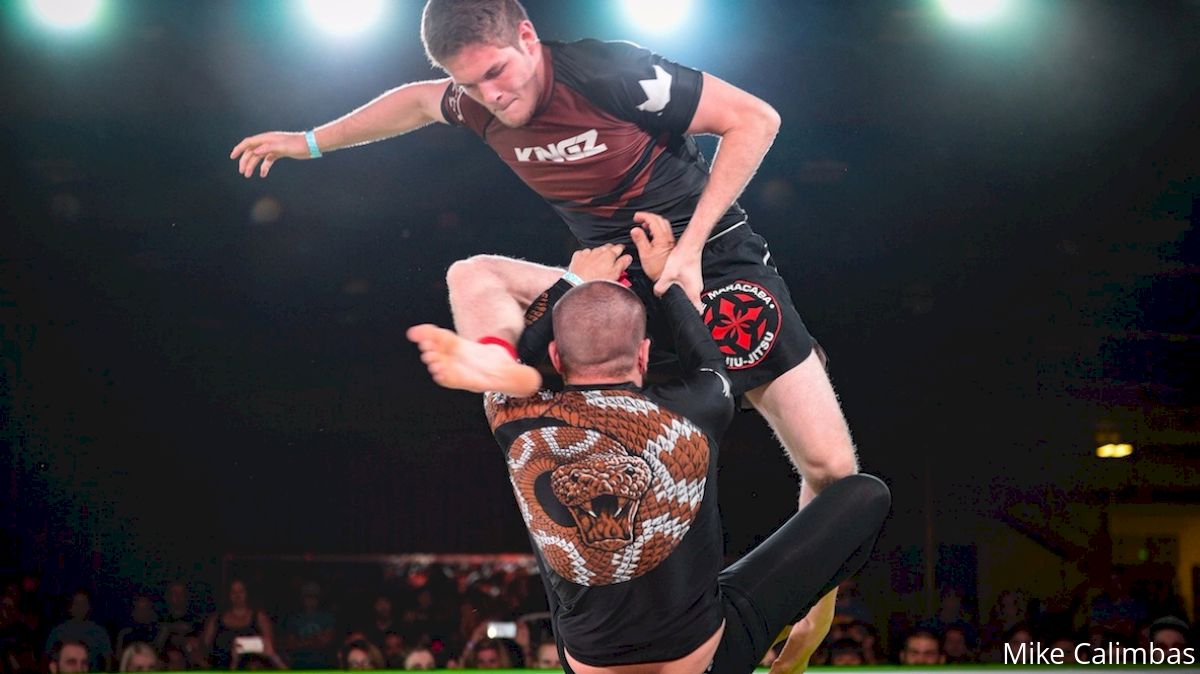 In our weekly viewing guide, we list the best live coverage and original storytelling coming up across each of our sites. If you have
Apple TV 4 or Roku
, watch all of these live events and documentaries on your TV at home.
Top- 5 Moments - July
After much deliberation, the Top- 5 moments from across our channels during the month of July are here! The moments came from the following events, International Finals Youth Rodeo on
FloRodeo
, PGF 18U Premier Nationals on
FloSoftball
, Austin Speedo Sectionals on
FloSwimming
, USA Wrestling Cadet & Junior National Championships on
FloWrestling
, and with the top spot the 2017 Gracie Pro Jiu-Jitsu on
FloGrappling
. Are the critics picks on the money?
WATCH
Arizona Wildcats Spain Tour - August 13-18
No passport? No problem. Join the 2017-2018 Arizona Wildcats as they head overseas for a three-game tour in Spain. While abroad, this top-ranked preseason squad will play three games in two cities -- Valencia and Barcelona -- on the eight-day journey.
WATCH GAME 1
|
WATCH GAMES 2-3
DCI World Championships - August 10-12
The wait is OVER! The 2017 DCI season will come to a climatic finish inside Lucas Oil Stadium at the DCI World Championships August 10-12. Beginning on Thursday, August 10, corps from across World Class and Open Class will begin performing at 9 am (EST) in the preliminary round. The top 25 scoring ensembles will then perform again on Friday, August 11, beginning at 2 pm (EDT) for the opportunity to reach Finals. And on Saturday, August 12, the Finals for the 2017 DCI World Championships will take place. Beginning at 4:45 pm (EDT), the top 12 drum corps will perform one last time for the chance to bring home the DCI World Championship!
WATCH LIVE
2017 Energy for Swim - August 8-9
The 2017 Energy For Swim will feature some of the fastest swimmers the sport has to offer and compete for a great cause. For two days, Rome will be the home of the fastest charity swimming event in the world.
WATCH LIVE
Thomas Gilman- Love Me Or Hate Me - Trailer
Thomas Gilman has been one of the most polarizing figures in wrestling since before he was in college. Although he lived in Iowa he during high school he competed in the state of Nebraska and was booed for it. He later became an Iowa Hawkeye and he drew an even bigger pool of people who wanted to root against him. Couple that with his "speak your mind" attitude he is a guy that everyone has an opinion on. Coming August 9th, we take a deep dive into who Thomas Gilman is both as a wrestler and more importantly, who he is as a person.
WATCH TRAILER