Fight to Win Pro 44
Travis Stevens: From Judo Olympian To Grappling Prize Fighter
Travis Stevens: From Judo Olympian To Grappling Prize Fighter
Stevens, a Renzo Gracie black belt, will be going up against Yuri Simoes in the main event of Fight To Win Pro 44 on August 12.
Aug 10, 2017
by Averi Clements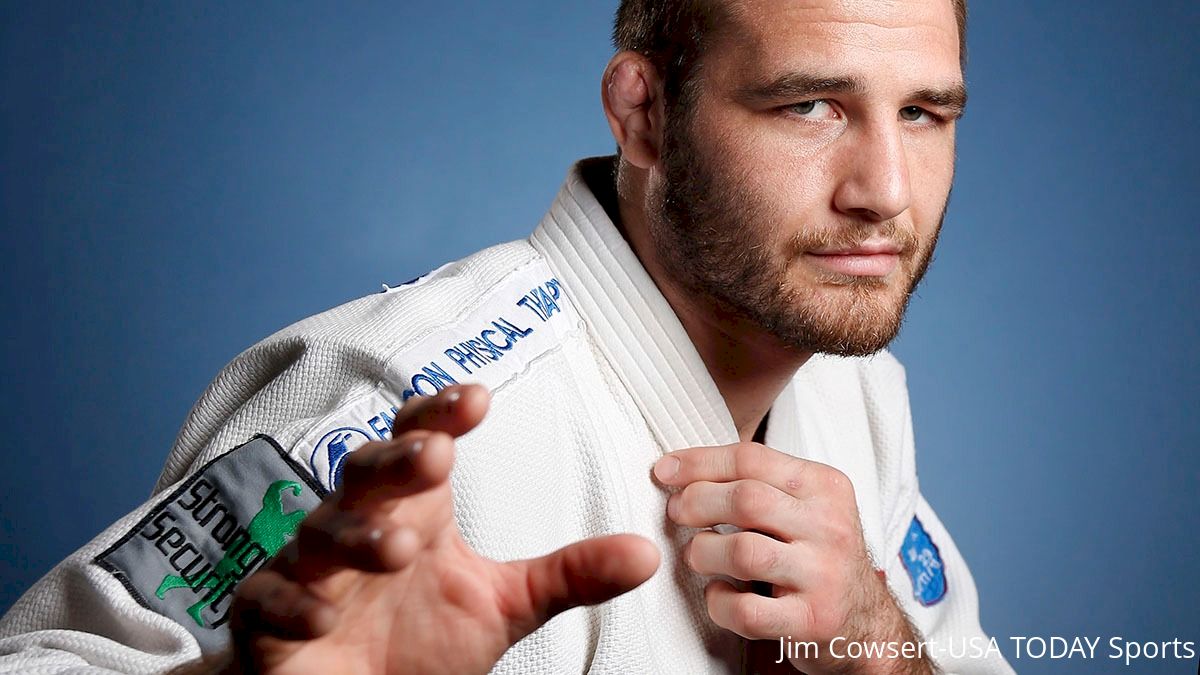 Travis Stevens is kind of a big deal. At the 2016 Summer Olympics, the Massachusetts native made history when he became the third male judoka from the USA to win a silver medal at the Games.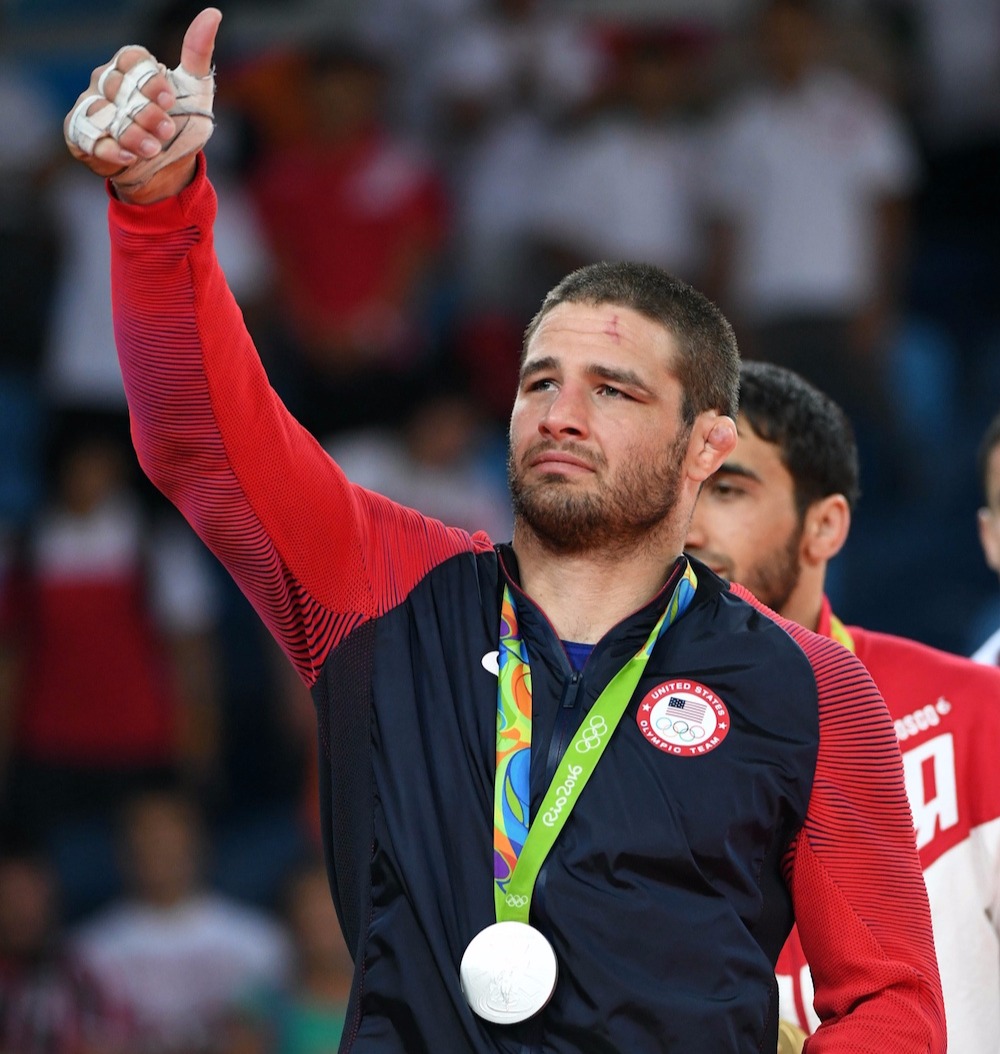 And on Saturday, August 12, the jiu-jitsu world is finally going to get to see him on the stage he deserves at
Fight To Win Pro 44
at the Reggie Lewis Center in Boston.
Stevens, a Renzo Gracie black belt, is going up against Yuri Simoes in the main event, but if you think this Olympian is in this competition -- or any event -- for the fame and shiny medals, he'll be quick to put you in your place.
"Honestly, I couldn't care less if I'm a part of the main card or not," Stevens said. "I'm just glad I'm getting paid. After my Olympic medal, I told myself I would be a prize fighter. I don't have any ambition to push myself like I used to for free."
Watch Fight To Win Pro 44 LIVE or On Demand ONLY on FloGrappling!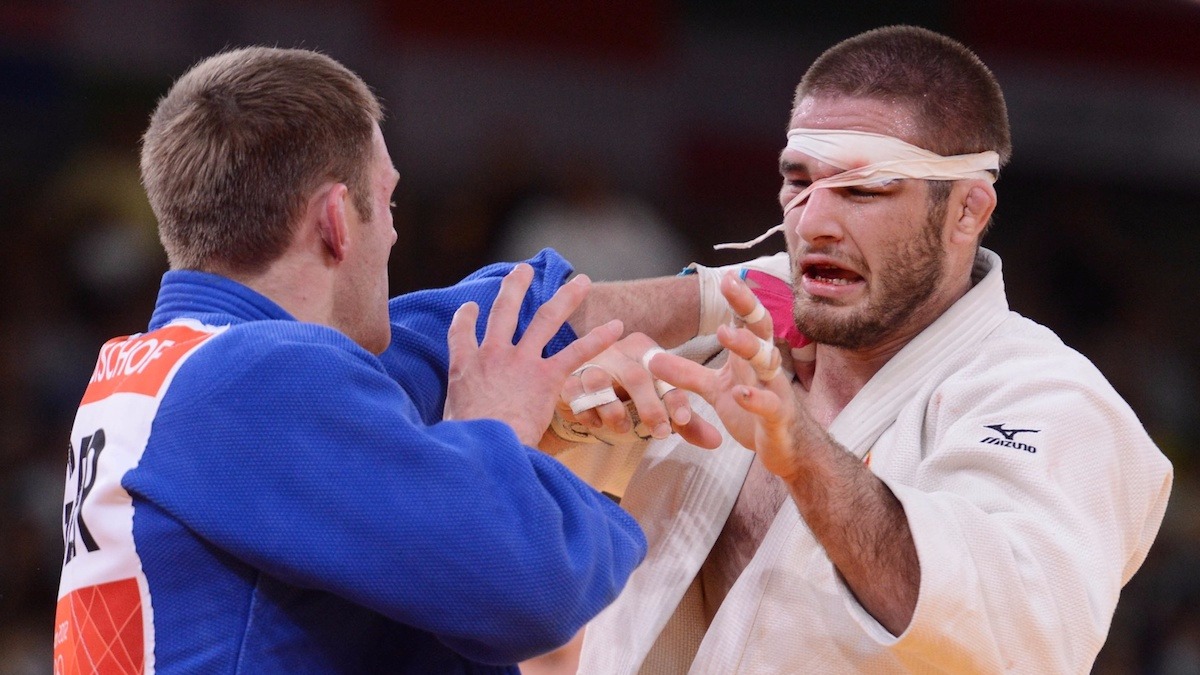 Stevens in his iconic battle against Ole Bischof of Germany in the men's 81kg judo semifinals during the London 2012 Olympic Games. Photo: Matt Kryger-USA TODAY Sports

It makes sense, then, that fans of this multi-talented martial artist haven't gotten the chance to really see him in action at tournaments such as Worlds or Pan Ams. In fact, this will be the first time that many people will get to see him compete in jiu-jitsu at all, and he's aiming to put on a show they won't soon forget.
I'm hoping I'm really able to open up and look for submissions and I'm not just stuck in a sweep vs. pass game. That would be boring to watch for the viewers. I would like to have an exciting match with a lot of back-and-forth between the both of us.
Unlike a lot of competitors who boast of their ability to dominate their opponents, Stevens has both feet firmly planted in reality. He knows that Simoes, a 2015 ADCC champion, isn't going to be easy prey and predicts the match will go the full eight minutes.
"I'm expecting Yuri to come out and grip hard [and attempt] to try a few takedowns and shots," Stevens said. "If it doesn't work I would expect him to jump closed guard and work his game from there. If or when he ends up on top, I'm going to expect a heavy pressure passing game that is going to make me very tired.
"I would be shocked if either of us finished the match in a submission. I feel both of us are too skilled to allow that to happen. Although it is possible for one of us to be placed in a bad situation early and the other capitalize on it."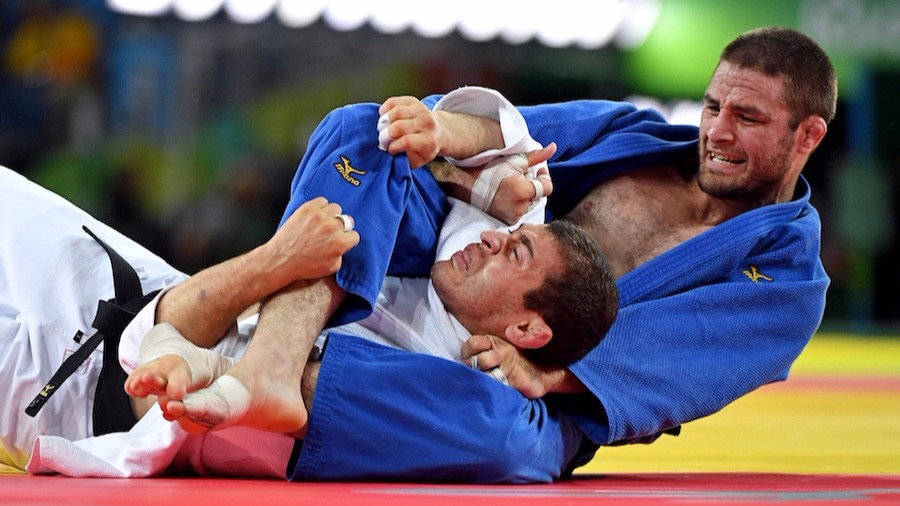 Stevens chokes Avtandili Tchrikishvili of Georgia during men's judo 81kg semifinals in the Rio 2016 Summer Olympic Games . Photo: John David Mercer-USA TODAY Sports
Stevens speaks with the wisdom of someone who's been a competitive athlete for a long, long time. Just as he's not one to soak up the spotlight for the sake of all the glitz and glamour it offers, he doesn't mince words when it comes to his success as a judoka and jiujiteiro -- which, by the way, have nothing to do with each other, according to him. He says that an expert in either sport shouldn't expect to just dive into the other one expecting immediate success.
I'm good at jiu-jitsu because I'm good at jiu-jitsu and I listen to my instructors, and I'm good at judo because I listened and well. I might be able to blend the two sports together on occasion, but that's because I have a deep understanding of both sports, not because I'm a one-trick pony in either.
Regardless of whether or not Stevens turns out to be right about how his match with Simoes will play out, he's not viewing this as his grand entrance into an illustrious jiu-jitsu career or the launching point to add titles to his name.
He said that he's only going to take matches where the amount he's getting paid to show up is specified up front. For him, this is work, and he's showing up to get it done.
"I'm a professional that has fought for years," Stevens said. "I will show up prepared, and if I lose quickly, there is no amount of preparation that could have saved me. I'm very good at what I do, and I can compete against anyone."
---

How to Watch Fight To Win Pro 44
On TV:
Now available on Roku and Apple TV 4 -- download the FloSports app today.
STREAMING:
Available only on FloGrappling via monthly or yearly memberships. A yearly FloPRO subscription provides access to ALL FloSports sites.
SIGN UP HERE
Join The Conversation On Social

• Follow us on Twitter
@FloGrappling
• Follow us on Instagram
@FloGrappling
• Follow us on
Facebook
FloGrappling's hottest content, delivered to your inbox
Don't miss breaking news, feature stories, event updates, and more. Sign up for the FloGrappling mailing list today.
---