It's mid-August and that means it is time for the annual IBJJF Chicago Summer Open. A good number of elite competitors are traveling in from out of town, and it should result in some intriguing matchups throughout the black belt divisions. The tournament will take place August 12-13, and as always it will go down at Chicago State University on Chicago's south side.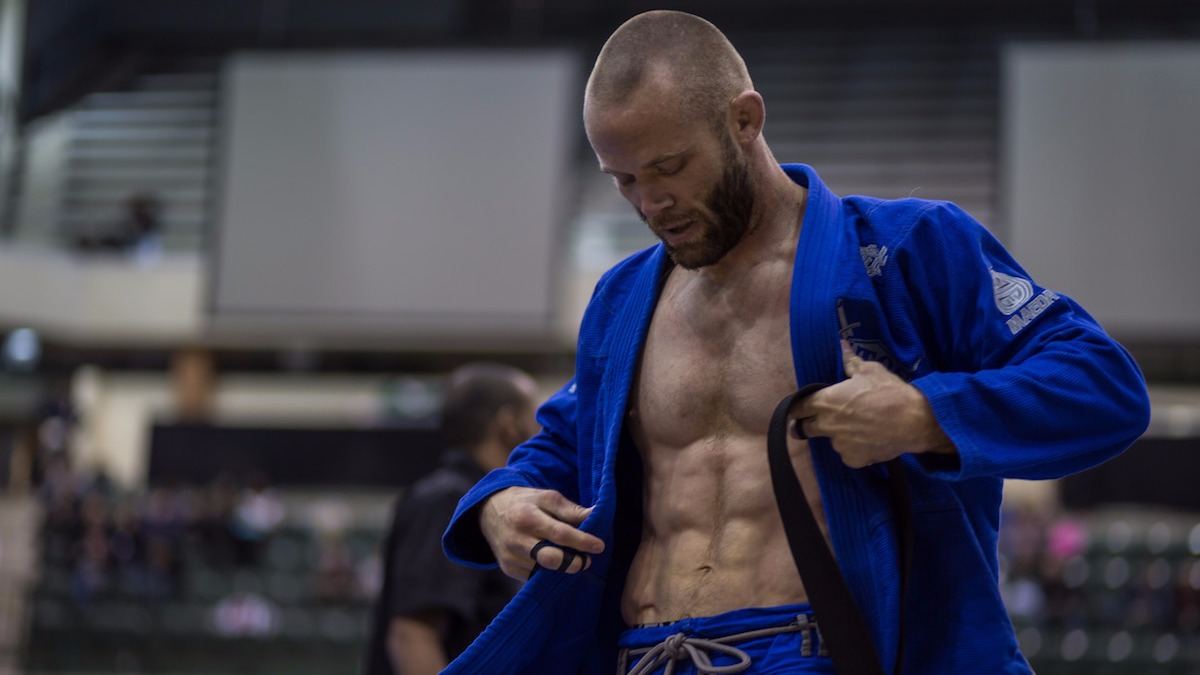 Atos black belt ​Josh Hinger. Photo: Michael Sears


Atos big guns return in search of more gold
The Chicago Open black belt open class has been ruled by Atos for the last two years, with two golds taken by Josh Hinger and another taken by Lucas 'Hulk' Barbosa. Both have returned for this edition of the tournament. Hulk is registered at his usual medium-heavyweight, while Hinger has bumped up all the way to super-heavy from his normal weight class of middle. Atos standout Keenan Cornelius is also registered at heavy and has twice battled his teammate Hinger for absolute gold this summer instead of closing out.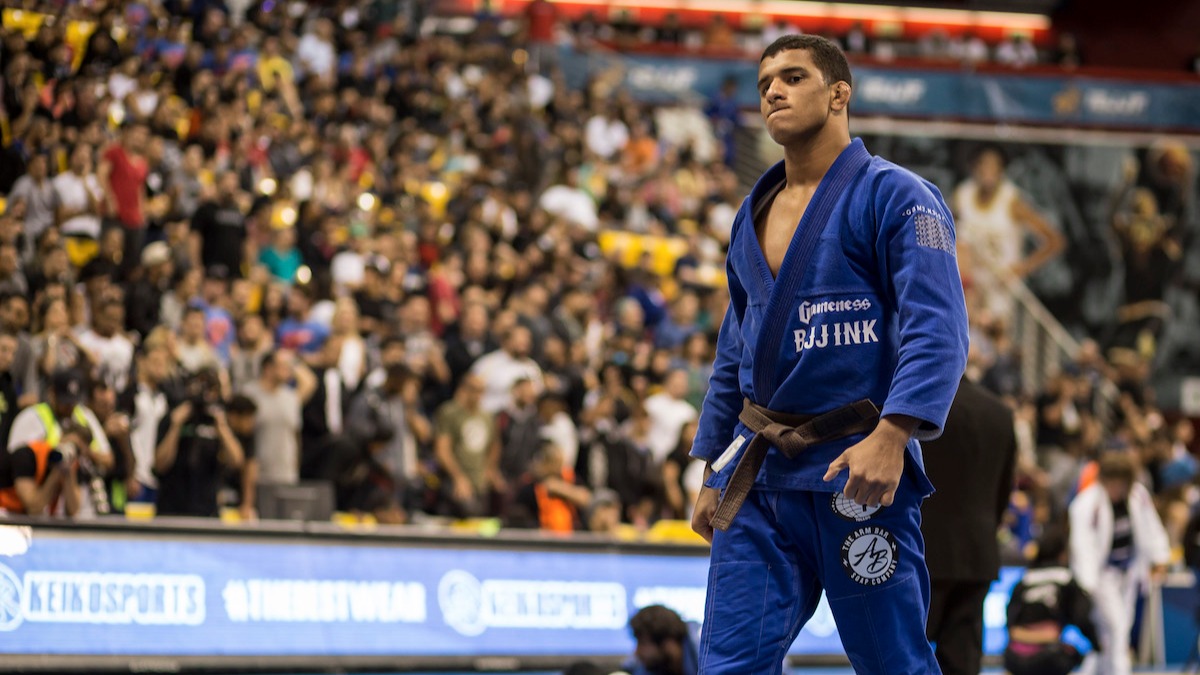 ​Gutemberg Pereira. Photo: Michael Sears

Hinger will potentially have to face an extremely tough opponent two times in a three man round robin tournament at super-heavy bracket before the absolute though. That would be 2017 IBJJF brown belt super-heavy World champion Gutemberg Pereira of GF Team. Pereira looked untouchable at worlds as a brown belt, not having a single point scored against him in his weight class. This will however be his IBJJF debut as a black belt and in a tough field.
Barbosa and Cornelius also have 3 man round robin brackets to fight through. The 2017 American National medium-heavy champ Barbosa will contend with fresh black belt Matt Leighton from Bonsai, who won Euros and took bronze at Pans in the last year as a brown belt. Keenan is looking at a rematch with ADCC and Five Super League vet Ezra Lenon. The two met at ADCC 2013 in China, with Keenan winning by heel hook. Cornelius has recently taken double gold at American Nationals, the Seattle Open, and the Boston Open since returning from a knee injury.
Middleweight test awaits newcomer Dante Leon
The Middleweight class will see the first Chicago Open appearance at black belt for a regular competitor at this tournament, 2017 Brown Belt World silver medalist Dante Leon from GFT in Toledo, Ohio. Leon has won 15 gold medals at this tournament through the lower ranks and always has exciting fights. He made his Black Belt debut earlier this summer taking home gold in the no-gi portion of American Nationals. Veteran English competitor and Roger Gracie black belt Oliver Geddes will also be occupying this division, and should be a tough test for the new black belt Leon.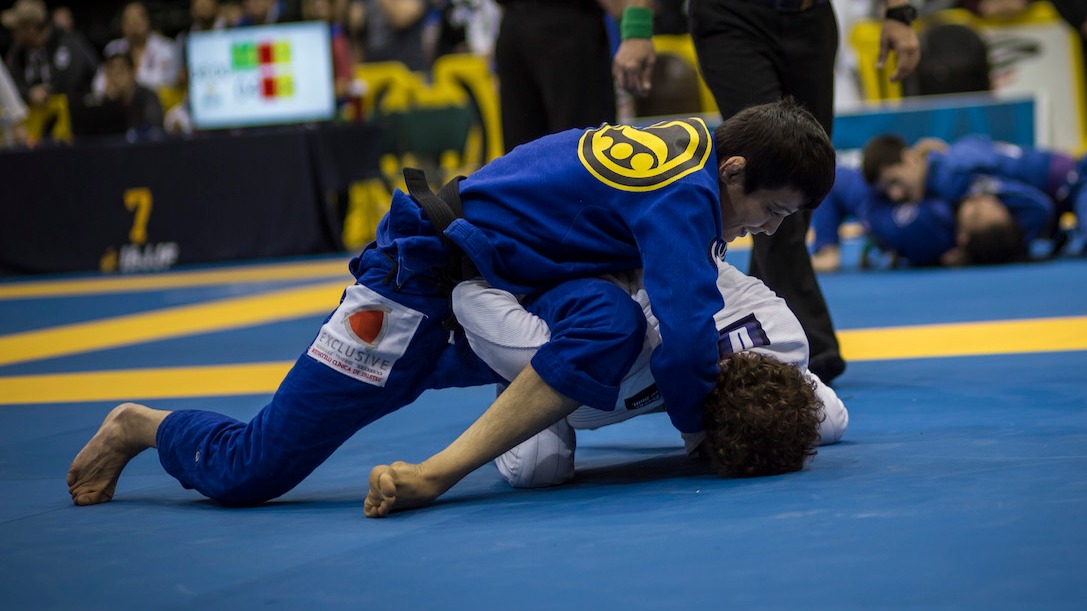 ​Joao Miyao attacks for an omoplata. Photo: Michael Sears
Miyao in at light featherweight
The obvious favorite in the black belt light featherweight division is current Worlds silver medalist Joao Miyao. He won the last installment of the Chicago Open submitting both of his opponents on the way to gold. Also somebody to watch in this bracket is Juan Lopes from Carlson Gracie Team. Lopes was the 2016 Master Worlds silver medalist at black belt master 1 rooster, but is competing up a weight class and in the adult division this time around.
Local lightweights aim to light up the mats
Black belt lightweight is highlighted by two local black belts, Bricklin Welch of Team Redzovic and Alexandre Molinaro of Carlson Gracie Team. Welch was the winner of the Fight to Win Pro 2016 black belt fight of the year award for his bout against Andre Maneco at Fight to Win Pro 13 in Chicago. Molinaro has been surprisingly active this summer since being hit in the back by a stray bullet two months ago while attending a festival. In the last two weeks he has taken home a silver medal in Boston followed by a bronze in Seattle.
WATCH: ​Bricklin Welch vs Andre Maneco, Fight To Win Pro 13