Yuri Simoes will have his hands full when he competes against 2016 Olympic silver medalist judoka Travis Stevens in the main event at Fight to Win Pro 44 in Boston this weekend.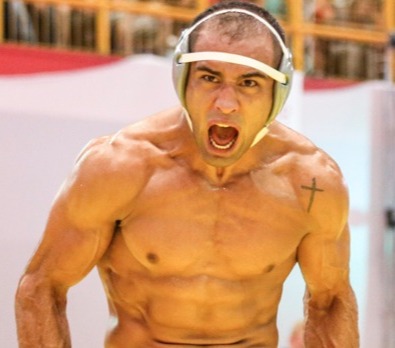 And after it's all over, Simoes will hit the ground running: the 2015 ADCC champion is once again heading to Finland to compete in the -99 kg division at the end of September.

​​Watch Fight To Win Pro 44: Travis Stevens vs Yuri Simoes LIVE or On Demand ONLY on FloGrappling!

Basically, he has a lot on his plate. But for someone as hungry as he is, that's a good thing.

"To me this is not stressful at all -- this is all fun," he says. "I'm pumped. This fight will only add to my preparation for ADCC."

It helps that the Fight To Win stage isn't unfamiliar territory for Simoes. He also competed (and won) at F2W Pro 8 against Dean Lister. While no one could deny that he put on an impressive performance back then, the athlete stepping up on Saturday isn't the same one we saw under the lights last year.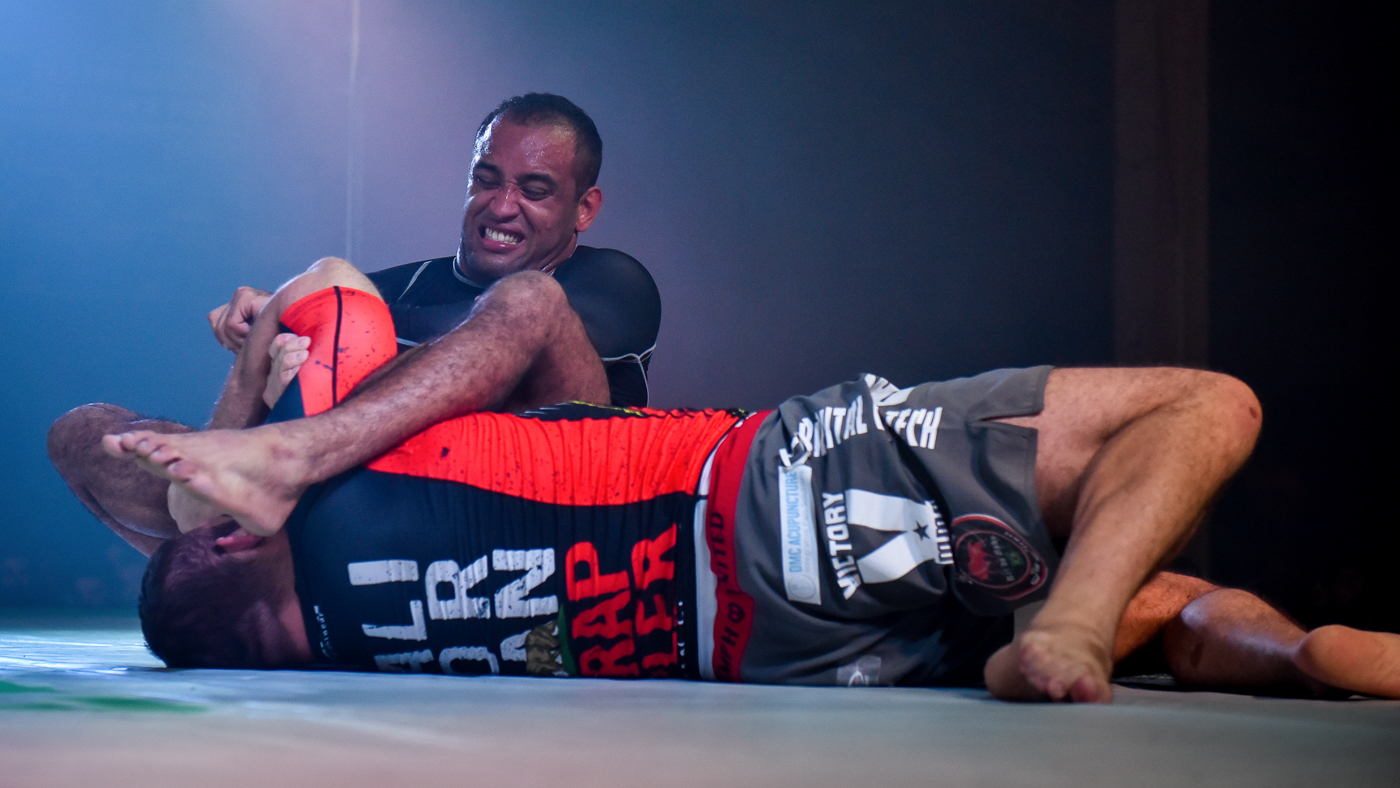 ​Yuri Simoes attacks for an armbar vs Dean Lister. Photo: Mike Calimbas. Watch the match here

"Since my victory against Lister, I've kept on competing, training, and teaching jiu-jitsu," Simoes says. "I've adjusted things that maybe weren't so well-adjusted on my game back then. Besides that, I'm always naturally seeking to evolve and grow as a competitor. I feel sharper in every aspect of my game -- top, bottom, and standing. I'm ready!"

Of course, Simoes also knows that he'll be facing a very different grappler in Stevens than he did against Lister. He acknowledges that the two opponents have very different games and styles, but don't think Stevens' accomplishments as a judoka are going to throw this experienced jiu-jitsu athlete off track.

"If someone has to make any adjustments for Saturday, I guarantee it won't be me," he says, adding that he's been training jiu-jitsu since he was just seven years old. He's also trained judo and wrestling parallel to his jiu-jitsu work for the past 12 years.


With all the respect to Travis and his amazing accomplishments in judo, this will be a match under jiu-jitsu rules… I breathe jiu-jitsu.
Simoes has been in this game long enough to know how to play it by his own rules. Even someone as accomplished and experienced as Stevens isn't going to be able to work him over easily, and it's probably safe to say that anyone who faces him at ADCC next month is going to face similar struggles.
No matter what Stevens throws at him on Saturday, Simoes is coming prepared. "I expect a battle, and I am ready for it."
---

How to Watch Fight To Win Pro 44: Travis Stevens vs Yuri Simoes
On TV:
Now available on Roku and Apple TV 4 -- download the FloSports app today.
STREAMING:
Available only on FloGrappling via monthly or yearly memberships. A yearly FloPRO subscription provides access to ALL FloSports sites.
SIGN UP HERE
Join The Conversation On Social

• Follow us on Twitter
@FloGrappling
• Follow us on Instagram
@FloGrappling
• Follow us on
Facebook
FloGrappling's hottest content, delivered to your inbox
Don't miss breaking news, feature stories, event updates, and more. Sign up for the FloGrappling mailing list today.