You'd be hard pressed to find a bigger, more significant submission-only jiujitsu match this year than the upcoming clash between Yuri Simoes and Travis Stevens.

The term "superfight" is thrown around with disconcerting ease these days. To be a part of a show-stopping, attention-grabbing, headline-generating match you need to stand head and shoulders above the rest.

​​Watch Fight To Win Pro 44: Travis Stevens vs Yuri Simoes LIVE or On Demand ONLY on FloGrappling!

An Olympic silver medal qualifies you as a superstar grappler. An ADCC World title qualifies you as a superstar grappler.

Never before have we seen a match like this: two world class grapplers -- versatile across multiple rulesets -- facing off on neutral ground where neither has an inherent advantage.

This is not MMA star Conor McGregor taking on Floyd Mayweather in a spectacle inside a boxing ring. It's not one of the multitude of Olympic wrestlers moving on from pure grappling to fight with punches, kicks, knees and elbows in MMA. This is a true grappling superfight.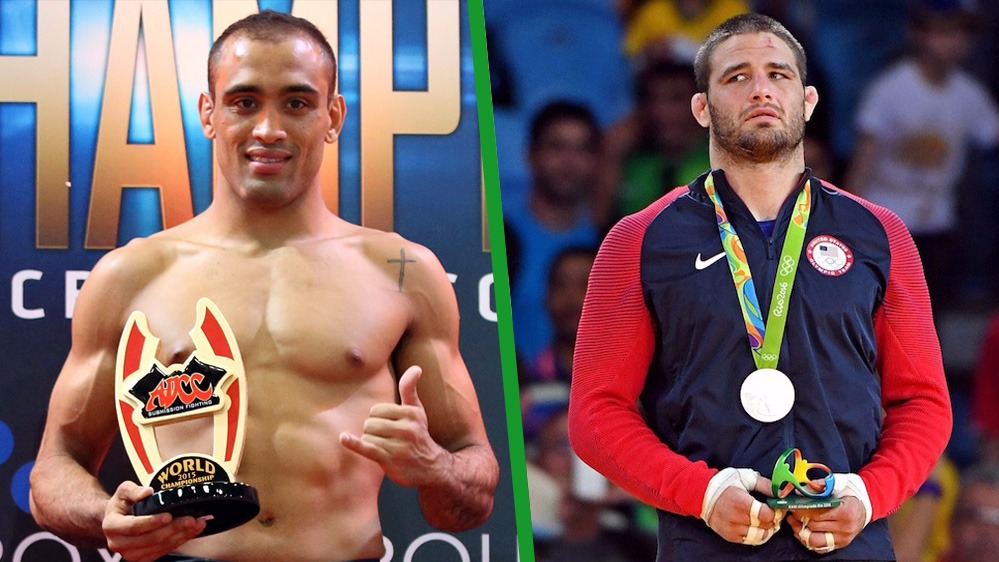 Stevens: the judo Olympian and a world class black belt in jiujitsu, part of the esteemed Renzo Gracie network. Versatile in any phase of grappling combat, and with a laser-like competitive focus matched by few others.

Simoes: ADCC champ, two-time double No-Gi World champ, a lifelong practitioner of jiu-jitsu in the gi. Aggressive, fiery, and hyper-competitive.

Fight To Win matches do not rely on points. If there is no submission finish, three judges render an immediate decision based on who most sought a submission.

They are both finishers from top or from bottom, but what of their strengths? Stevens' takedowns are formidable and to be feared, but they earn him no points. A strategic guard pull by Simoes is worth nothing if he does not attack from bottom. The judges will be looking intently at each of their movements: who threatens the most has the best chance of winning.

The best way for either man to walk away with a clear victory is to submit the other, an insurmountable task for all but an elite few.

The gameplay for either man is simple: they will need to fight to win.


---

How to Watch Fight To Win Pro 44: Travis Stevens vs Yuri Simoes
LIVE from 6:00 PM EST August 12, 2017 on FloGrappling, or On Demand in our video archives soon after.

On TV:
Now available on Roku and Apple TV 4 -- download the FloSports app today.
STREAMING:
Available only on FloGrappling via monthly or yearly memberships. A yearly FloPRO subscription provides access to ALL FloSports sites.
SIGN UP HERE
Join The Conversation On Social

• Follow us on Twitter
@FloGrappling
• Follow us on Instagram
@FloGrappling
• Follow us on
Facebook
FloGrappling's hottest content, delivered to your inbox
Don't miss breaking news, feature stories, event updates, and more. Sign up for the FloGrappling mailing list today.