Fight to Win Pro 44
How Yuri Simoes Overcame Injury And Doubt To Beat Olympian Travis Stevens
How Yuri Simoes Overcame Injury And Doubt To Beat Olympian Travis Stevens
Shortly after his impressive win over the tough Travis Stevens, Yuri Simoes recounted the challenges he had overcome on his journey to victory.
Aug 13, 2017
by Hywel Teague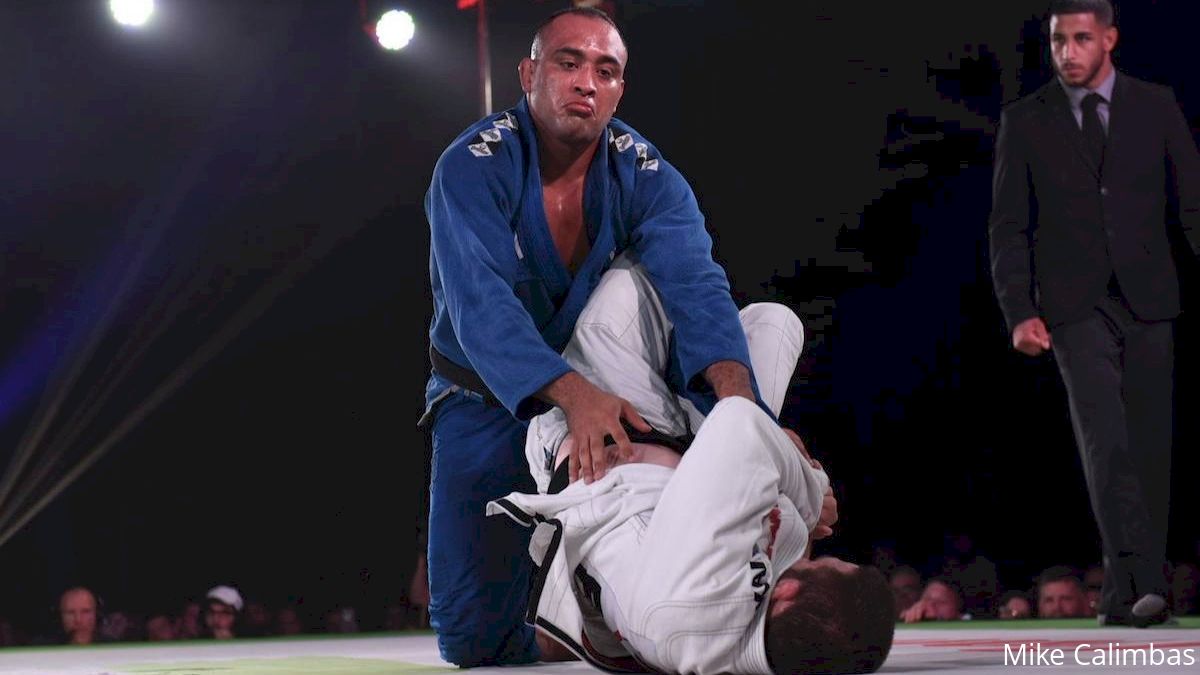 Shortly after his impressive win over the tough Travis Stevens, Yuri Simoes recounted the challenges he had overcome on his journey to victory.
Simoes had a back-and-forth battle with the judo Olympian that saw him win via split decision. Simoes played smart and avoided Stevens' strengths while hunting for the finish. "I was able to do what I planned," Simoes says. "I wanted that submission but he was tough avoiding positions that would lead me to it."
Watch Yuri Simoes vs Travis Stevens at F2W Pro 44 Now
The public battle was only a small part of what Simoes had to deal with to have his hand raised. His difficulties started late in 2016 when he injured his leg.
Here, in his own words, Simoes explains how he overcame injury and doubts.
"This is a story that only my family, team and my friends really know. 10 months ago I made history becoming the only two-time No-Gi Absolute World champion. It was a great year, I was on top of the world, planning my MMA debut and my preparation for this year's ADCC.
"The next month my world came crashing down as I tore my ACL and meniscus. I remember laying in a hospital room in Brazil about to have my fourth knee surgery, thinking my career as I knew it was over.
"After surgery I talked with my family, friends and my coach and they told me to follow my heart and that they'd support me.
Superb sequence from @f2wpro last night. Jiu-jitsu guy takes down judo guy, judo guy reverses jiu-jitsu guy. Full match on @FloGrappling pic.twitter.com/Q46erZj6EG

— Hywel Teague (@hywelteague) August 13, 2017
"My heart still wanted to compete, but my body wasn't so sure. I did everything I could to get back. After three and a half months of PT pretty much everyday, and with the help of two sport physiotherapists named Max and Everton, I was finally returning to the mats. Jiu-jitsu, something that always came easy, wasn't so easy anymore.
"I never stopped working and I continued to train. Last month my body gave out in my second match at the San Jose open and it was something I wasn't used to dealing with. I went on to win my weight and the absolute on pure will.
"More valuable than the medals was the experience that I got. Because I realized that If we never push ourselves to our limits how do we know what they really are, and how can we grow and how much could we achieve?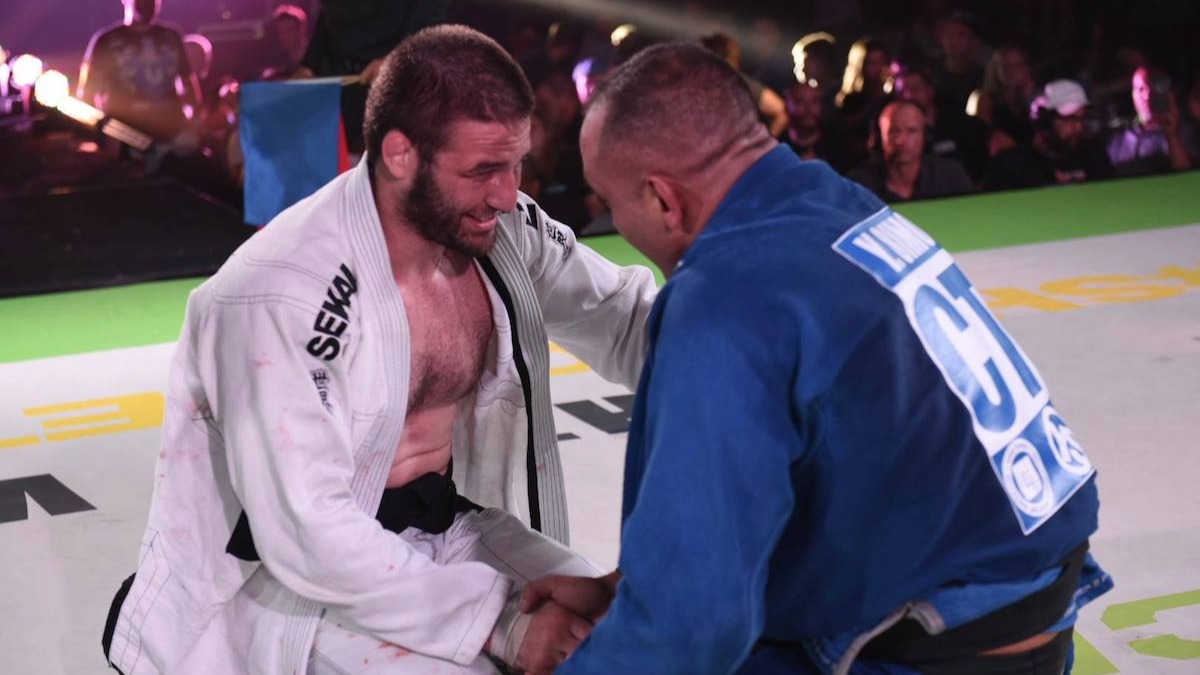 "Last night I faced an Olympian and someone who I admire. Travis is a warrior, and at the end of our eight-minute battle I was awarded the victory. This match tonight meant a lot, not because I won, but because I got to test myself against one of the best in the world. I know as a competitor I got better tonight thanks to Travis.
"Always try to be the greatest version of yourself and follow your heart. In the end you'll find like I did, that the journey makes us who we are.
"Thanks to my family for always believing in me. Thank you Gameness for their continuous support. To my fans, students, affiliates, friends and all the people who helped me come back, I owe you the world, you guys inspire me to be a better person. Lastly to my coach Caio Terra for everything he taught me and continue to teach on and off the mats. I could not have done that without all of you.
#NextStopADCC"