IBJJF 2017 World Master Jiu-Jitsu Championship
IBJJF World Master Jiu-Jitsu Preview: Master 1 Black Belt Division
IBJJF World Master Jiu-Jitsu Preview: Master 1 Black Belt Division
Let's take a look at some of the standout entrant for this weekend's tournament and see who's in for a shot at a medal.
Aug 22, 2017
by Michael Sears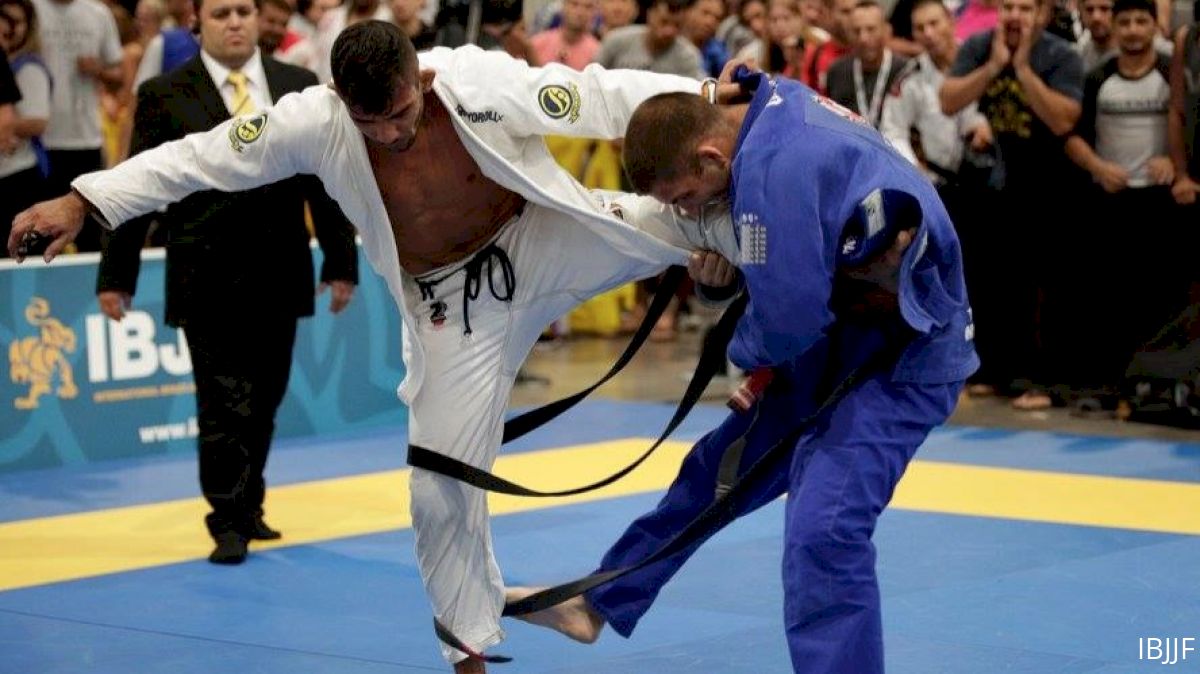 The Master 1 division at the IBJJF 2017 World Master Jiu-Jitsu Championship features big-name talent you'll recognize from important events such as the World Championships, Pans, Europeans, and more. Let's take a look at some of the standout entrants for this weekend's tournament in Las Vegas and see who's vying for medals in the field.

Roosterweight
The roosterweight divison returns three out of four medalists from last year as well as the defending champ. Raul Gomes of Ribeiro Jiu-Jitsu has made the final two years in a row, with a gold in 2016 and silver in 2015. Takahito Yoshioka of Atos defeated Gomes for the 2015 title and is registered this year. Last year's silver and bronze medalists, Juan Lopes of Carlson Gracie and Masaaki Todokoro of Paraestra, respectively, will be looking to improve on their 2016 performances.
Milton Bastos of Ares has taken third at light-featherweight the last two years and made the move down to rooster this year in hopes for a change in results. Reigning Pan champion Justin Ordinario and bronze medalist Dustin Ordinario of ZR Team should also compete for podium spots in a stacked roosterweight field.
Light-Featherweight
The light-featherweight division also returns the last two years' champions, in 2016 gold medalist Pablo Silva of ZR Team and 2015 winner Daniel Beleza of SAS. Beleza also had a third-place finish at last year's master worlds and took home the gold at 2017 Pans. Jose Tiago from Cicero Costha is a returning silver medalist from 2016, and 2017 Pan medalists Paulo Filho of Alliance and Luiz Felipe Ninja of Leonardo Pecanha Association should also compete for the top spot on the podium.
Featherweight
Ares BJJ teammates Osvaldo "Queixinho" Moizinho and Diego Bispo closed out this division a year ago and are both returning this year. Bispo also took silver in 2015 before defeating Bruno Frazzatto to make the closeout possible in 2016. Jason Gagnon, who took bronze a year ago, is the only other returning medalist from the last two years.
Brasa CTA competitor Kim Terra worked through a tough division to win this weight at the 2017 Pans. Fabio Alencar of Alliance took second in that bracket and is no doubt a contender here as well. Reigning European champion Konstantinos Nikolopoulos beat Milton Bastos for the gold in Portugal and obviously is ready to compete with anyone.
Lightweight
Both finalists from last year will be absent in this lightweight bracket, with Marcelo Mafra focusing on ADCC and Rafael Formiga registered up at middleweight. Both bronze medalists will be returning in Daniel Tavares of SAS and Jason Palacios of Royce Gracie. The two men also medaled at the 2017 Pans, Palacios taking first and Tavares third. Tavares took the Open division bronze at Pans as well.
Rafael Rosendo of Alliance was the 2015 lightweight World Masters silver medalist and took third at this year's Pans. Fight Sports' William Durkee, the 2015 middleweight world bronze medalist, is registered down a weight at lightweight this time around. Reigning European champion Antonio Crivelari Jr. of Checkmat rounds out the lightweight field at Master 1 in Vegas.
Middleweight
Two-time World Masters champ Bruno Alves of ZR Team would normally be the no-question favorite to bring home another title, but Rafael "Formiga" Barbosa of Soul Fighters will make that task much more difficult for Alves. Formiga is moving up from lightweight where he finished second in 2016 and first in 2015. The rise in weight should not be a problem for Formiga, who took home silver and bronze medals the last two years in the Open division. He won the 2017 Pan open division and closed out the middleweight bracket with Soul Fighters teammate Marcus Antelante, who will also compete in Vegas.
Alves teammate on ZR Team Elfrankli Sousa was the 2017 Brazilian national champion. Both 2016 bronze medalists will be returning in Clark Gracie and Oliver Geddes, who also finished with a bronze medal at the 2017 Europeans.
Medium-Heavyweight
Vitor Oliveira of GF Team returns in 2017 to defend his 2016 gold medal performance. He will be joined by teammate Victor Bomfim, who won this tournament in 2015. Eduardo "Portuguese" Santoro finished third at the 2016 World Masters and first at the 2017 Pans. Two current regulars in the adult division should make this already stacked bracket more interesting with Tarsis Humphreys of Alliance and Josh Hinger of Atos registered.
Heavyweight
In 2016, the heavyweight division was a closeout between Gracie Barra teammates Romulo Barral and Roberto "Tussa" Alencar. Barral will not be competing this year, but Tussa is registered along with 2015 champion Alberto Ramos of GF Team. Wancler Oliveira of GF Team has finished third the last two years at World Masters. Oliveira also finished with the gold medal at the 2017 Pans.
Super-Heavyweight
Rafael Lovato Jr. is the only returning medalist from the 2016 World Masters, where he also took gold in the open division. He will be joined by Fabiano Souza of FF Team, who was a bronze medalist in 2015. John Barsotti of Guerrilla Jiu Jitsu finished in second place at the 2017 Pans behind Joao Assis, who is not registered this time around.
Ultra-Heavyweight
James Puopolo finished second at the 2016 World Masters, a feat he also achieved in the adult division. He will face a tough challenge from the always tough Joseph "Moku" Kahawai Jr. in this year's ultra-heavyweight bracket.
---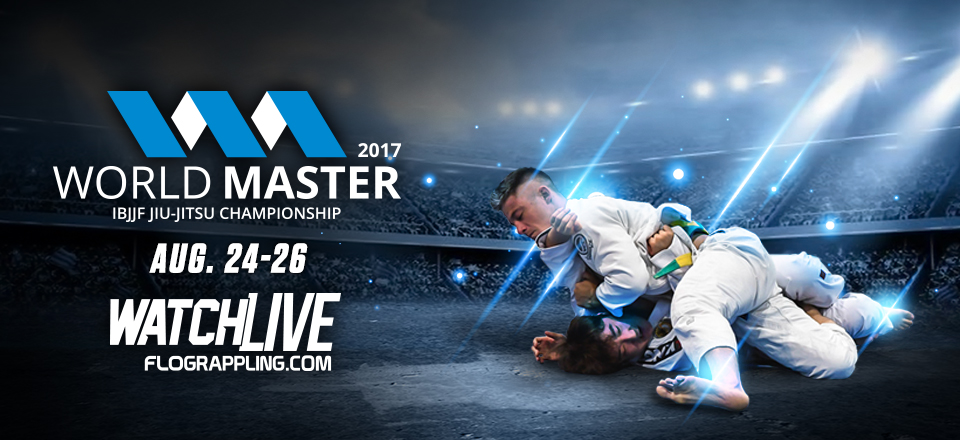 How to Watch IBJJF 2017 World Master Jiu-Jitsu Championship
On TV:
Now available on Roku and Apple TV 4 -- download the FloSports app today.
STREAMING:
Available only on FloGrappling via monthly or yearly memberships. A yearly FloPRO subscription provides access to ALL FloSports sites.
SIGN UP HERE
Join The Conversation On Social

• Follow us on Twitter
@FloGrappling
• Follow us on Instagram
@FloGrappling
• Follow us on
Facebook
FloGrappling's hottest content, delivered to your inbox
Don't miss breaking news, feature stories, event updates, and more. Sign up for the FloGrappling mailing list today.