ADCC is less than two weeks away, with the no-gi tournament going down on September 23-24 in Espoo, Finland. Considered one of the most prestigious grappling events in the world (not to mention, one of the toughest), not just anybody can sign up to compete.
Half of all competitors are invited, with these being reserved for only the most notable of names from the world of jiu-jitsu, grappling, and MMA. That means the other half need to qualify by winning one of the hyper-competitive regional trials that are held in locations across the globe.
The qualification system means that we generally see a fresh wave of new faces and names every two years when the ADCC World Championships rolls around. For a list of all the confirmed competitors,
click here
.

Read on as we highlight some of the new blood competing at ADCC for the first time…
​(Editor's note: names listed alphabetically)

1. Mahamed Aly - South American Trials winner, -99kg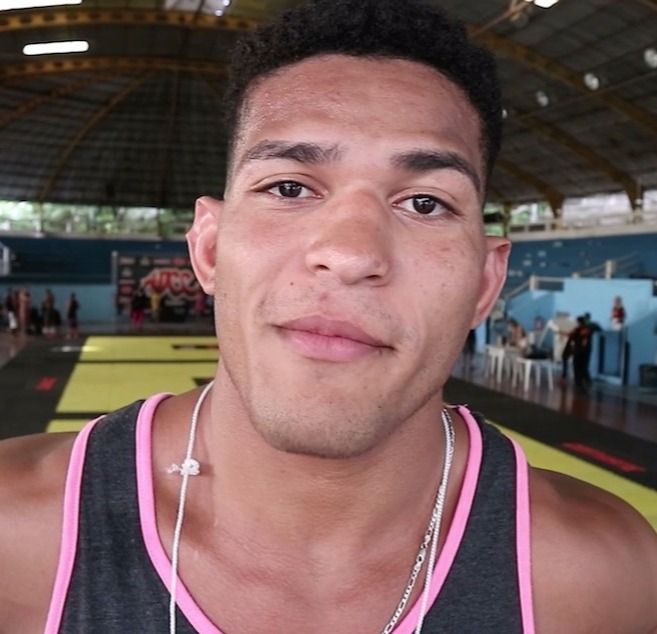 From Rio de Janeiro but now based in Camp Springs, Maryland, with TLI, Mahamed Aly qualified for ADCC by winning the first South American Trials in Sao Paulo. He's been working on his wrestling but admits that heel hooks are a hole in his game, something he joked he will need to learn ahead of the tournament.
Aly has plenty of experience in no-gi, having trained in MMA with the Nogueira brothers Minotaurs and Minotoro since he was a teenager. Add to that the silver medal he took at the 2015 No-Gi World Championships, and the black belt could be a disruptive force in the -99kg division.
​See more: Mahamed Aly's Crazy ADCC Wrestling Drills
---
2. Bianca Basilio - South American Trials winner, -60kg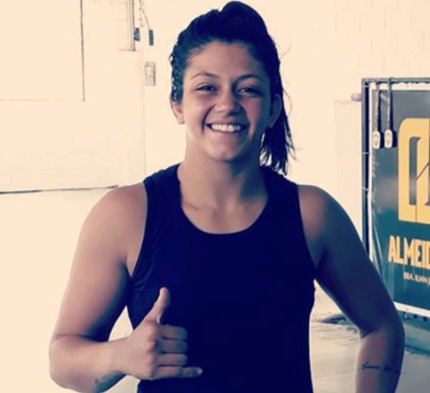 At only 21 years years of age, Bianca Basilio is already considered one of the top prospects in the world of jiu-jitsu -- now she gets to show what she's made of in the world of no-gi submission grappling.
Winning the -60kg division at the Sao Paulo trials (conveniently, her hometown), she punched her ticket to go to Finland. She's straight in the mix with opponents such as Michelle Nicolini, Beatriz Mesquita, and of course reigning champion Mackenzie Dern.
---
3. Elisabeth Clay - North American Trials winner, -60kg
​UPDATED Sep 13: Elisabeth Clay is OUT due to injury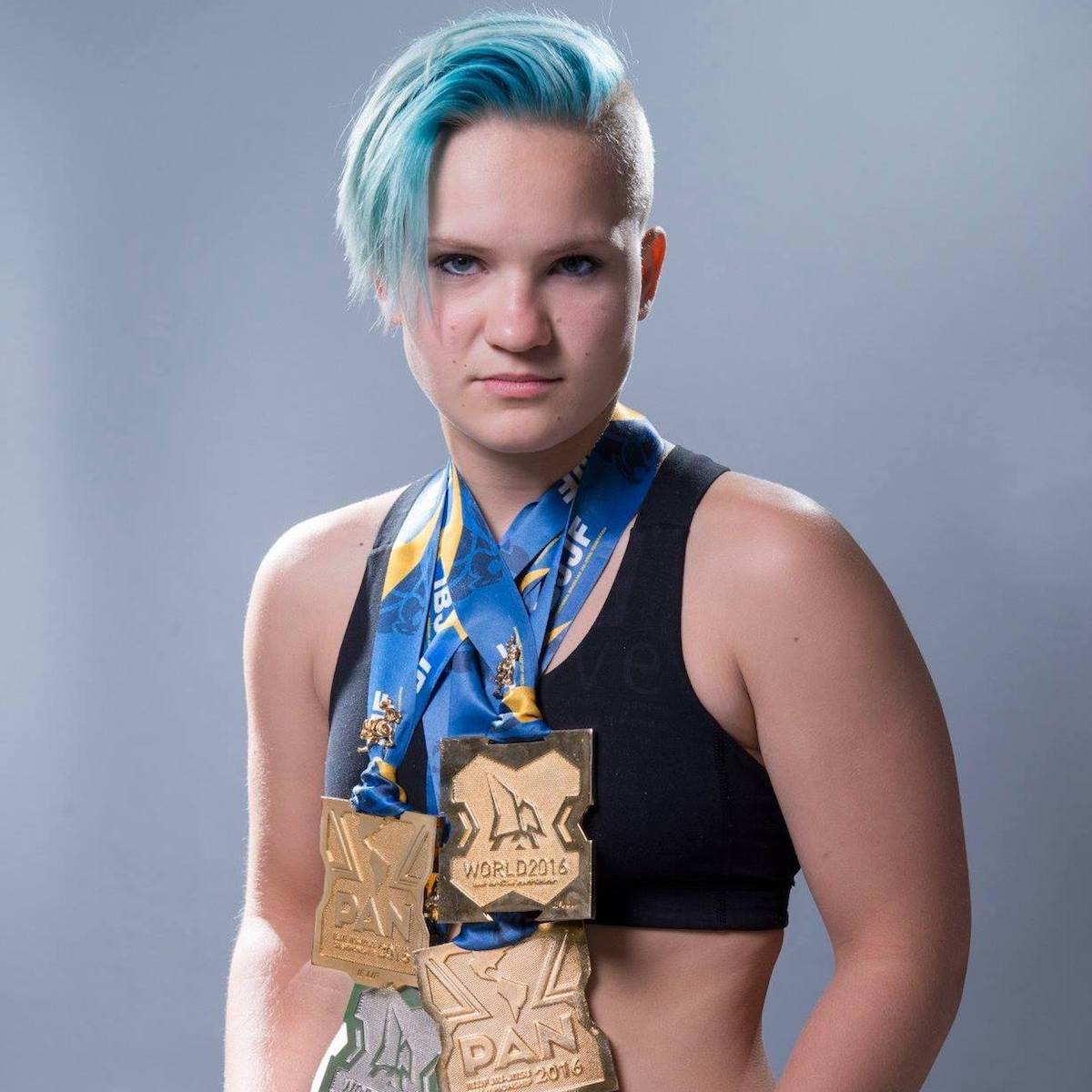 The youngest athlete to have qualified for this year's ADCC (and one of the youngest in history to have competed in ADCC), Elisabeth Clay hails from Alaska and is -- staggeringly -- only a blue belt.
With five years of training behind her, this young lady won four matches at the trials with two submissions. A regular competitor in both gi and no-gi, this former gymnast trains up to eight hours a day. Oh, and she's one of 10 kids!

​See also:
•
Elisabeth Clay vs. Nicole Sullivan ADCC North American Trials 2017
•
Heather Raftery vs. Elisabeth Clay ADCC North American Trials 2017
•
Rachel Cummins vs. Elisabeth Clay ADCC North American Trials 2017
•
Elisabeth Clay vs. Nadine Mandiau ADCC North American Trials 2017
---
4. Ethan Crelinsten - North American Trials winner, -66kg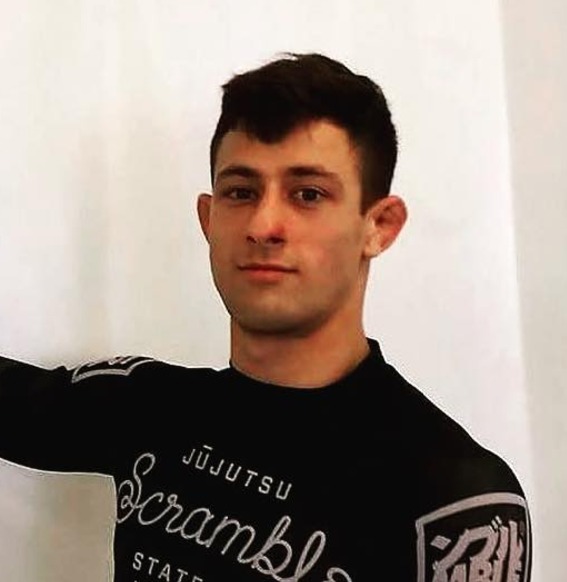 Remember that sickening arm snap video from the North American Trials? Danaher Death Squad member Ethan Crelinsten had the dubious honor of being one of the protagonists in that particular affair, although thankfully it wasn't his arm getting broken.
The featherweight grappler hails from the Tristar gym in Montreal, Canada, but is a regular face on the famous blue mats of the Renzo Gracie Academy. As expected from one of the DDS, he's proficient with the leg locks, but as the infamous video showed, he's a versatile grappler with plenty of attacks. It's worth nothing that he's in the same division as teammate Eddie Cummings.
---
5. Victor Honorio - South American Trials winner, +99kg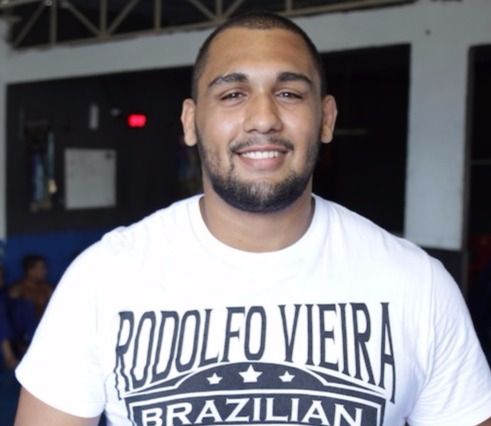 GF Team ultra heavyweight Victor Honorio is practically tailor-made for ADCC. A jiu-jitsu black belt with extensive experience in wrestling and powerlifting, he's an explosive ball of furious energy who can be a threat to anyone.
Honorio's ticket to ADCC came via winning the South American Trials in Rio de Janeiro, and he's the only GF Team representative at the tournament.
​WATCH: The Crazy Power & Athleticism of Heavyweight Victor Honorio
---
6. Mansher Singh Khera - North American Trials winner, -77kg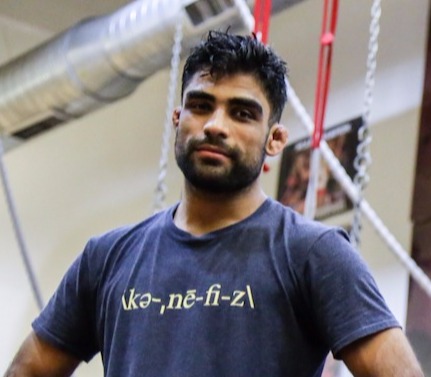 The winner of the ADCC Trials in New Jersey, Mansher Singh Khera's name is often associated with drama, but it shouldn't be overlooked that he is a talented technician in either gi or no-gi. Yes, he found himself kicked out of Marcelo Garcia's gym along with best friend Dillon Danis. Yes, things got heated between "Munchie," Danis, and their rivals -- the Danaher Death Squad.
What shouldn't be forgotten is that Khera has experience fighting under ADCC rules, having already gone the distance with Garry Tonon in a local superfight.
WATCH: Dillon Danis vs The Danaher Death Squad at ADCC Trials
---
7. Leandro Lo -- invited, -88kg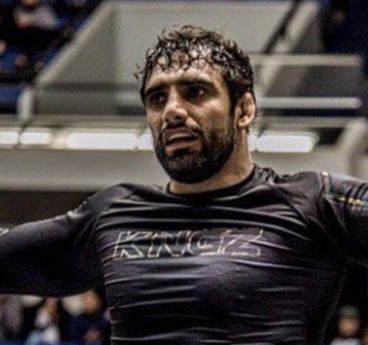 One of the biggest names on this list, Leandro Lo will make his ADCC World Championship debut just five short months after first competing under the rule set. Originally set to face Braulio Estima, Lo ended up taking on late replacement Gordon Ryan, winning on points.
Lo's game in the gi is well known, but we don't often see him competing in no-gi. That's not to say he's not capable -- he got to the podium at the No-Gi Worlds and even beat Claudio Calasans in a superfight.
---
8. Paulo Miyao - South American Trials winner, -66kg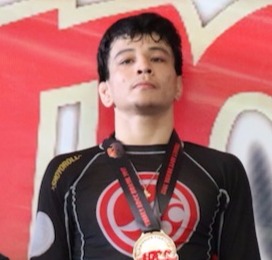 Paulo Miyao's entry into ADCC wasn't as smooth as you expect from someone of his status. His brother, Joao, fought in China in 2013, but this was Paulo's first time attempting to get into the event. He was disqualified at the trials in Sao Paulo when matched against his teammate, purple belt Thalison Soares, because the referees believed they weren't fighting hard enough or they were doing a fixed match.
Miyao returned at the trials in Rio de Janeiro and cleaned up, submitting a number of his opponents on his way to qualifying for the Worlds. Regardless of his lack of experience under ADCC rules, he will be considered one of the most dangerous competitors in his division.
WATCH: Paulo Miyao Wins ADCC Brazilian Trials
---
9. Gordon Ryan - invited, -88kg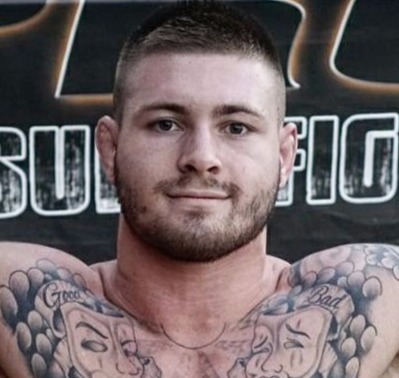 Muscleman Gordon Ryan bypassed the trials and was given an invite to the big show thanks to his competition record. His willingness to have a superfight with Leandro Lo on 10 minutes' notice at the West Coast Trials probably didn't hurt.
As one of the principal members of the infamous Danaher Death Squad, Ryan is also the largest (not counting -99kg Tom DeBlass, who is part of the same team but isn't part of the core squad) and will be in the -88kg division, also known as the "group of death." Yikes.
WATCH: ​John Danaher Talks Gordon Ryan's Physical Transformation
---
10. Tim Spriggs -- invited, +99kg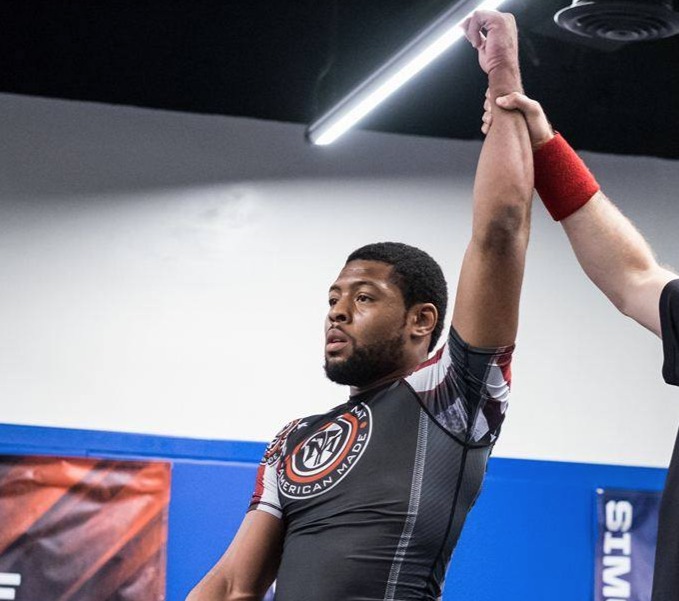 One of the final competitors to receive the call-up, Tim Spriggs disappeared from the competition scene in mid-2016 to reassess his life and athletic goals. Now he's back on the scene and will compete in the +99kg division.
Spriggs has the benefit of his teammates DJ Jackson (-77kg) and Mahamed Aly (-99kg) to train with, so his time away from the game shouldn't have hurt him. Expect a reenergized, focused Spriggs come Sept. 23.
---
11. Oliver Taza -- European Trials winner, -77kg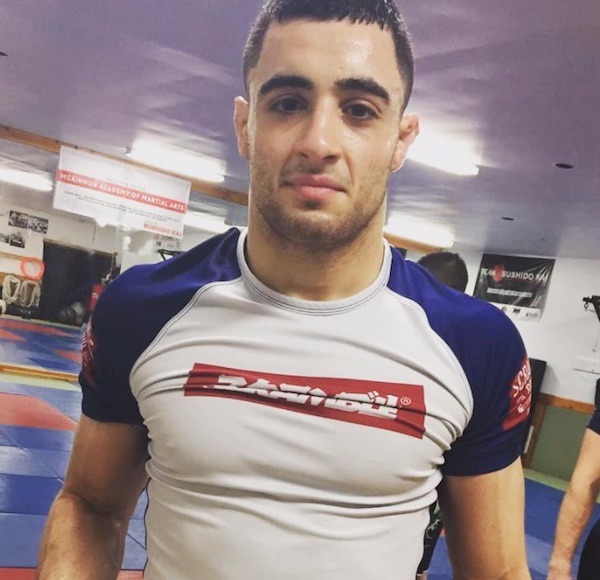 Oliver Taza is Canadian but also holds a European passport, hence him winning the trials in Poland after coming up short in the North American East Coast Trials. Another(!) member of the Danaher Death Squad, Taza -- like his teammate Ethan Crelinstein -- hails from Montreal but has become a fully fledged member of the NYC-based DDS.
As you'd probably expect, Taza is a leg-lock specialist and prolific competitor. His participation in the -77kg division is complicated only by the fact that as per ADCC rules he will likely face teammate Garry Tonon in the first or second round.
---
12. Tara White - North American Trials winner, +60kg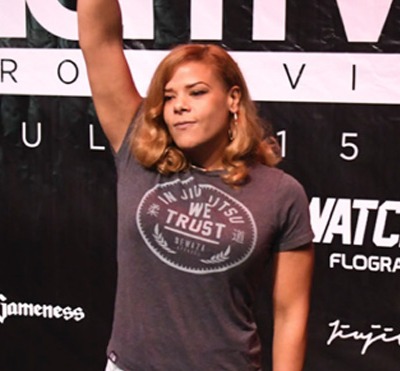 Los Angeles-based Tara White of Carlson Gracie earned her place by winning the trials with two submissions and a points win. The +60kg women's division badly needed some fresh blood, and it got it with the addition of White. The brown belt is just the kind of competitor to take it to some of the more established names in the division.
​Watch Tara White's ADCC Trials run here:
•
Tara White vs Monique Carvalho ADCC North American Trials 2017
•
Michelle Dunchus vs Tara White ADCC North American Trials 2017
•
Tara White vs Kendall Reusing ADCC North American Trials 2017
---
How to Watch the ADCC 2017 World Championships
On TV:
Now available on Roku and Apple TV 4 -- download the FloSports app today.
STREAMING:
Available only on FloGrappling via monthly or yearly memberships. A yearly FloPRO subscription provides access to ALL FloSports sites.
SIGN UP HERE
Join The Conversation On Social

• Follow us on Twitter
@FloGrappling
• Follow us on Instagram
@FloGrappling
• Follow us on
Facebook
FloGrappling's hottest content, delivered to your inbox
Don't miss breaking news, feature stories, event updates, and more. Sign up for the FloGrappling mailing list today.