Abu Dhabi Grand Slam Los Angeles 2017
Ana Carolina Vieira Has Big Plans, And They Involve Jiu-Jitsu And MMA
Ana Carolina Vieira Has Big Plans, And They Involve Jiu-Jitsu And MMA
Forever known as the little sister of Rodolfo Vieira, world champ Ana Carolina is one of the brightest up-and-coming jiu-jitsu stars -- and forging her own legacy in the sport.
Sep 20, 2017
by Vitor Freitas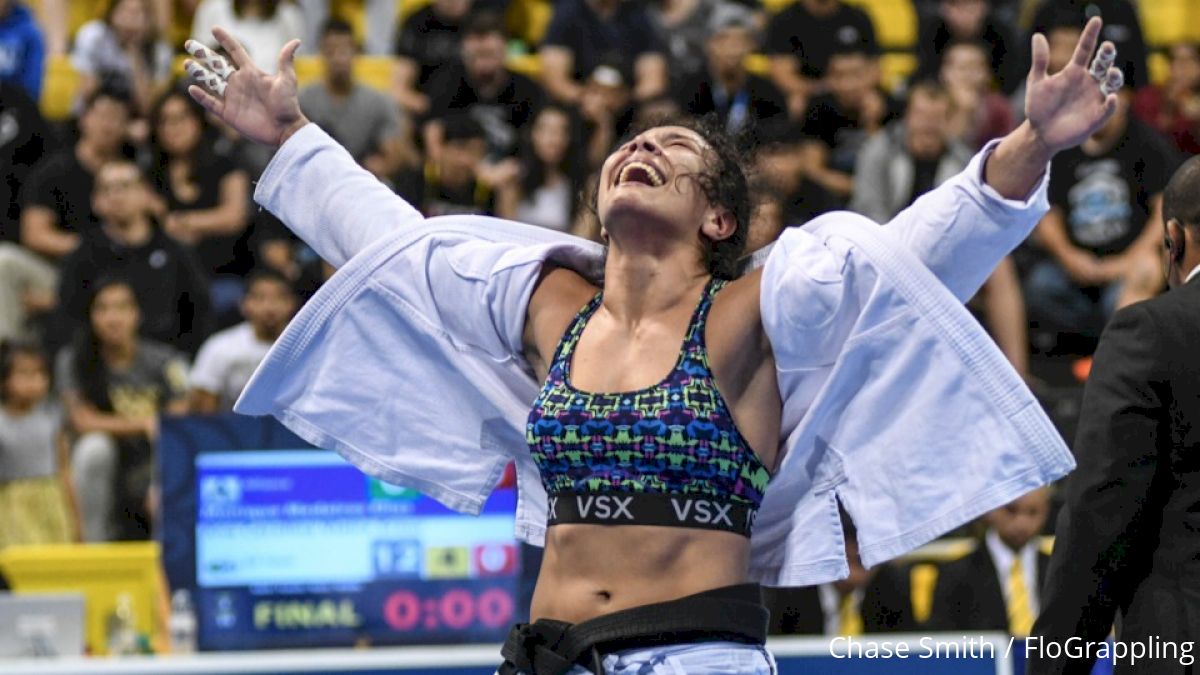 Long known as the little sister of Rodolfo Vieira, world champion Ana Carolina Vieira is one of jiu-jitsu's brightest up-and-coming stars -- and forging her own legacy in the sport.
To be reminded of her big brother's achievements -- he's considered one of the greatest heavyweights in the game, of course -- doesn't irritate Ana Carolina or make her feel pressure. The 2017 world champion is happy to be starting out on her own journey as a big-name black belt.
"Actually I think that since I got the black belt, people came to see me more as Ana Carolina," she said. "But I never cared about it too much -- no, for me it is an honor when they speak of me as his sister and say that I fight like him.
But it's nice to be recognized without being just thought of as 'Rodolfo Vieira's little sister.' Oh, at first they had a lot of expectations, right? But I always knew how to handle it well. I never let any comment shake me, you know? I am going to fight calmly and without any pressure.
After a standout performance at both the UAEJJF World Pro and the IBJJF World Championships this year, Vieira is back on the competitive landscape. The GF Team star will compete in the 70kg division at the Abu Dhabi Grand Slam Los Angeles on Saturday, and she's got her eye on the cash prize.
"Wow, all competitions should have prizes for the women. It's the minimum, right?" Vieira said. "The girls have gained enough visibility. We've grown a lot over the last few years to be here. And the level of jiu-jitsu level is getting higher and higher. You've got women's matches that are getting more attention than the men. It gives a boost for your motivation, right?"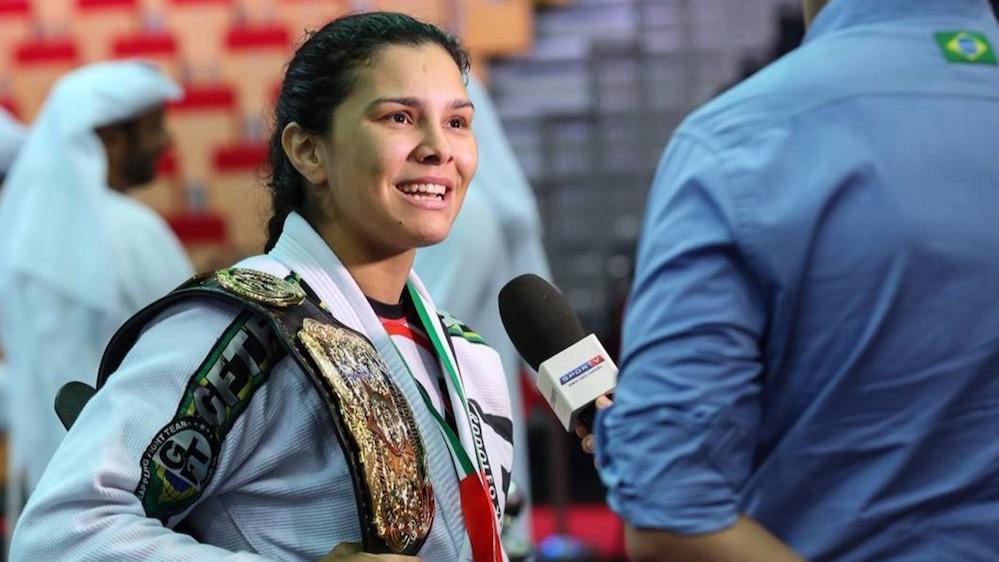 Ana Carolina Vieira in Abu Dhabi after winning the 2017 World Pro.
Vieira's division is small with five entrants but loaded with talent. She's yet to have faced any of them, so the event offers a rare challenge.
"The girls are tough as hell," Vieira said. "I never fought any of them, but I follow them and I know it's going to be a war."
She may be early in her career as a jiu-jitsu black belt, but it's interesting to note she also intends to fight MMA one day just like her brother, who has accumulated two consecutive victories in his emerging career.
I always wanted to train MMA, watching Pride DVDs from an early age with my father and my brother, and I was crazy about it. This was before I even started jiu-jitsu! I want to reach my goals in jiu-jitsu and then, sure, I will begin to devote myself to MMA. But one thing at a time.
---
How to Watch Abu Dhabi Grand Slam Los Angeles
On TV:
Now available on Roku and Apple TV 4 -- download the FloSports app today.
STREAMING:
Available only on FloGrappling via monthly or yearly memberships. A yearly FloPRO subscription provides access to ALL FloSports sites.
SIGN UP HERE
Join The Conversation On Social

• Follow us on Twitter
@FloGrappling
• Follow us on Instagram
@FloGrappling
• Follow us on
Facebook
FloGrappling's hottest content, delivered to your inbox
Don't miss breaking news, feature stories, event updates, and more. Sign up for the FloGrappling mailing list today.