Abu Dhabi Grand Slam Los Angeles 2017
Abu Dhabi Grand Slam Los Angeles Men's Black Belt Recap
Abu Dhabi Grand Slam Los Angeles Men's Black Belt Recap
Recapping the men's black belt action from the 2017 Abu Dhabi Grand Slam Los Angeles, featuring Lucas Barbosa, Adam Wardzinski, Jaime Canuto, Renato Canuto, and Joao Miyao!
Sep 24, 2017
by Michael Sears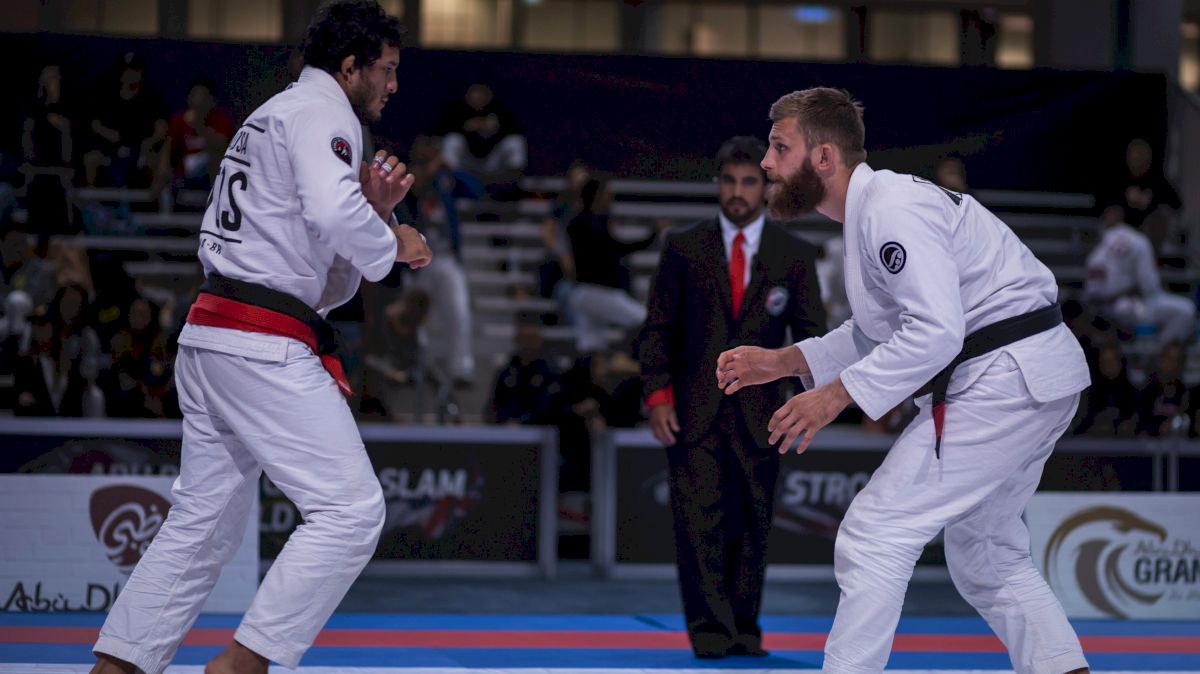 Lucas "Hulk" Barbosa (Atos) walked away with the gold medal and cash prize in a stacked 94kg black belt division at the Los Angeles Grand Slam on Saturday, but his adversary in the final, Adam Wardzinski (Checkmat), moved into first place in the season points race.
After this weekend's results, Wardzinski is atop the rankings with 380 points following a pair of runner-up finishes at both the Tokyo and LA Grand Slams, while Hulk is in second with 320.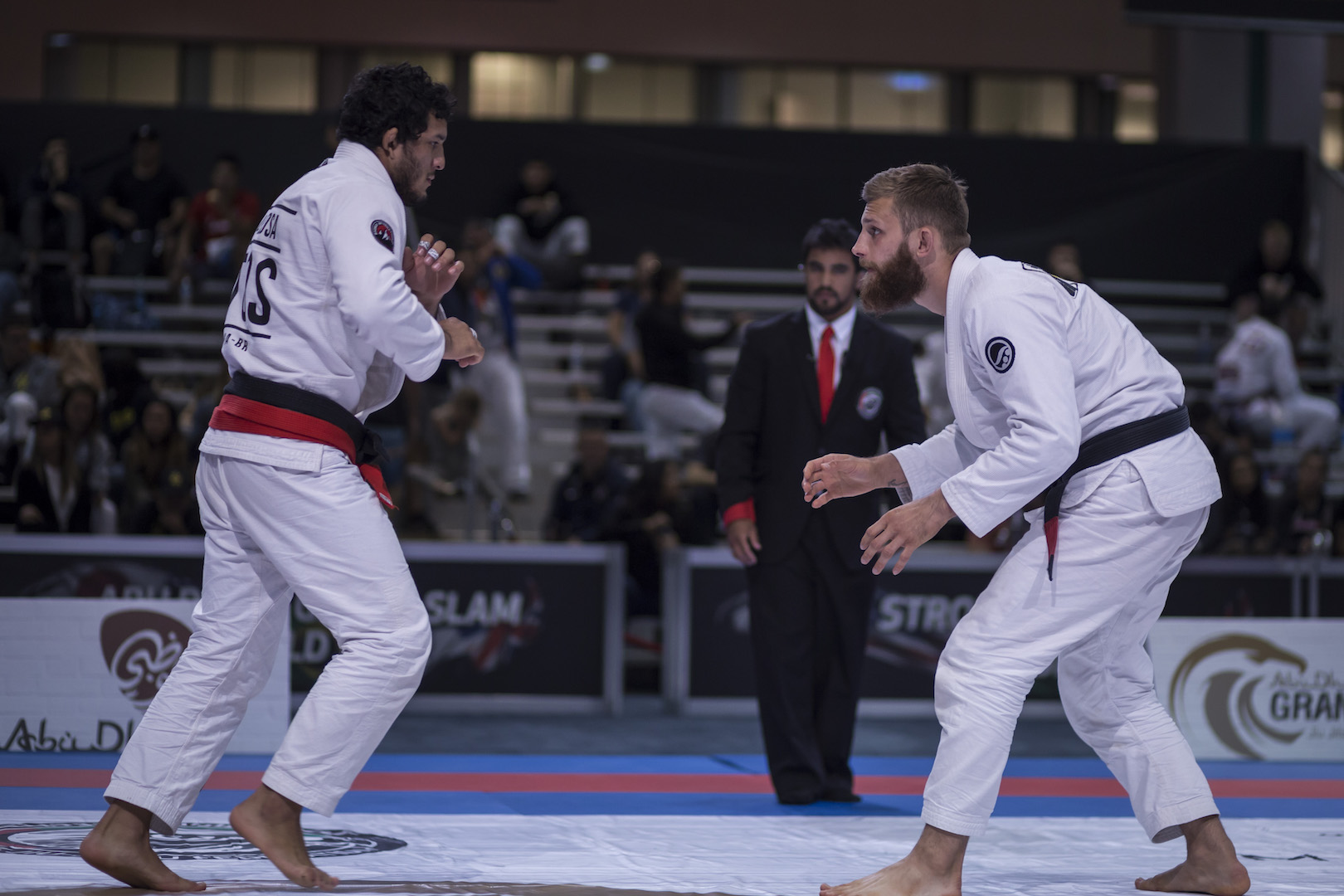 Two-thirds of the way through the season, both men have stated their plans to be at the next Grand Slam, which takes place in Rio de Janeiro on Nov. 10-12. The leader in points at the end of the 2017-18 season, which culminates with the World Pro in Abu Dhabi in January, takes home the $25,000 prize.
Barbosa and Wardzinski's match was won on advantages and could have gone either way, with both men winning two matches beforehand to reach the finals.
The most notable of these was Hulk's 36-second submission victory over Patrick Gaudio (GF Team) by omoplata in the semifinal. Gaudio had defeated Hulk in two close matches this year including the Pans final. Wardzinski's semifinal match with Helton Jose Junior (Cicero Costha) went down to the wire, with Wardzinski hitting his signature hook sweep with the belt grip for a late score.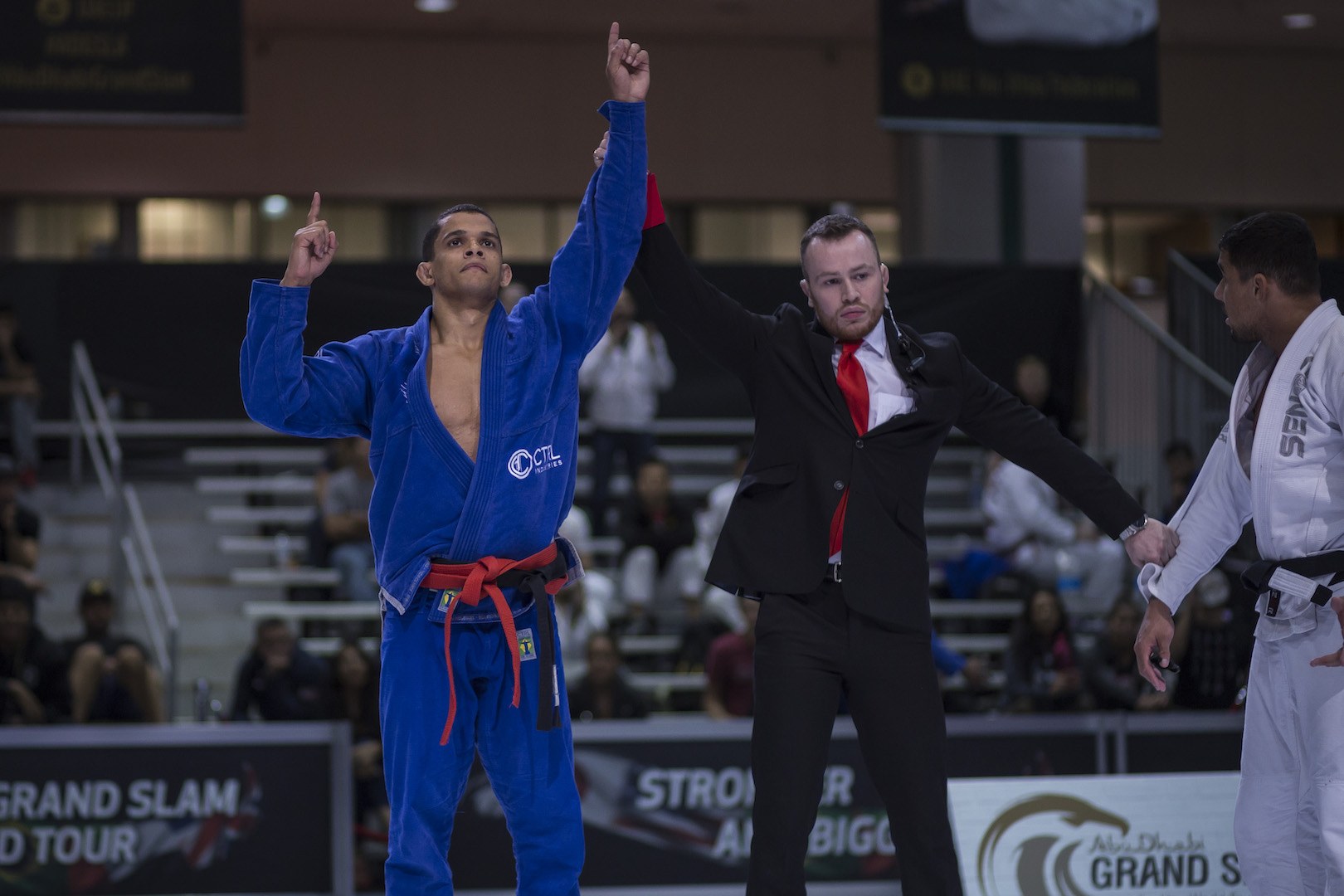 Victor Silverio (Gracie Barra) came out on top of a similarly loaded 85kg division. Silverio first defeated Manuel Ribamar (NS Brotherhood) by choke and Dante Leon (GF Team) by advantages before meeting Diego Ramalho (ZR Team) in the final.
Ramalho had earlier defeated Silverio's Gracie Barra teammate Otavio Sousa in his semifinal matchup. In the final, a takedown battle between the two men came down to the side referees both voting to overrule the main ref and award Silverio an advantage for the win with seconds remaining.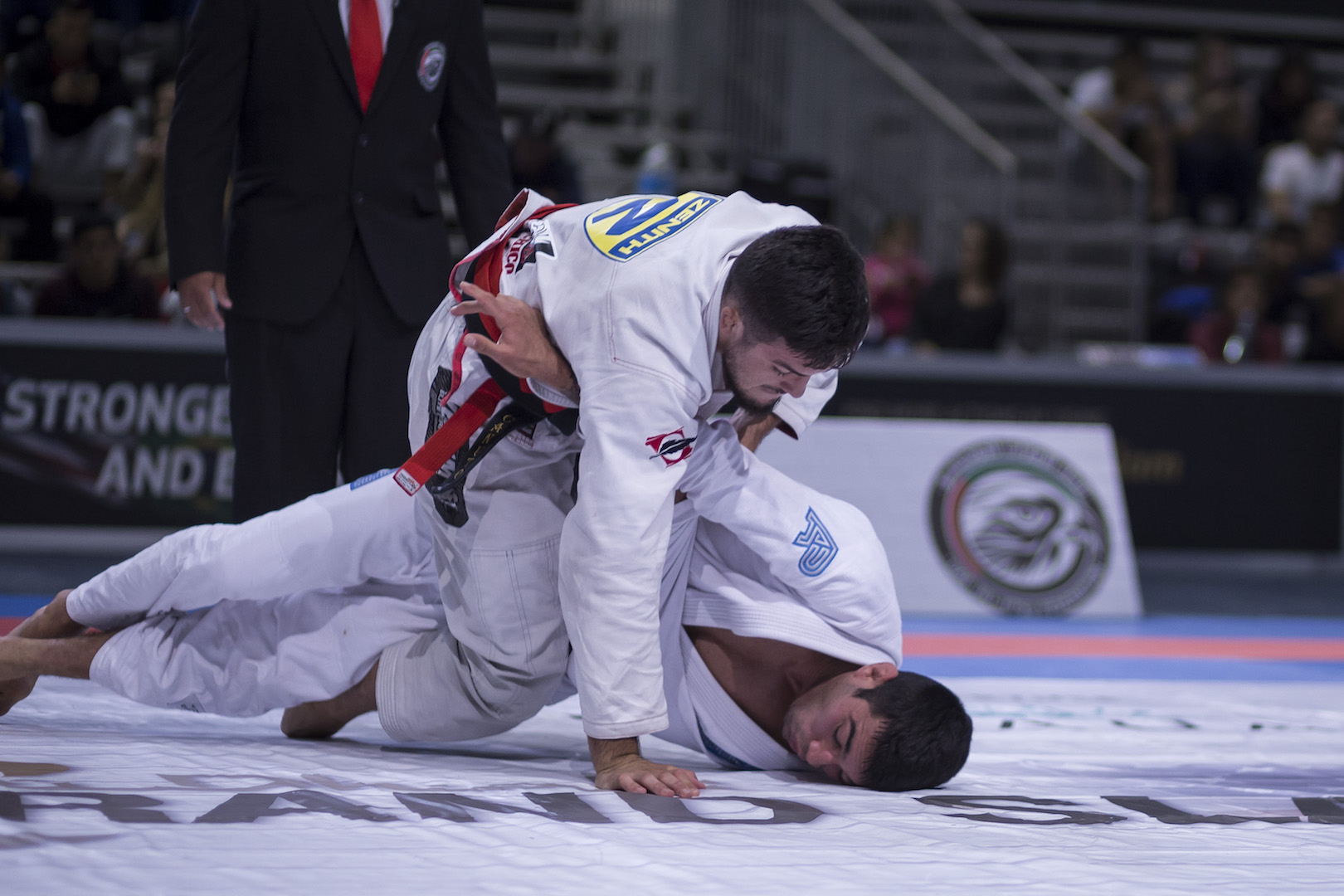 The 77kg bracket was perhaps the deepest division talent-wise in this tournament. Renato Canuto (Zenith) would win four matches to take home the gold medal, including a dominant 8-2 win over Francisco "Sinistro" Iturralde (Del Mar Jiu Jitsu) in the final.
Renato outscored his four opponents 23-6 on the day and was exciting throughout. Yan "Pica Pau" Lucas would end up taking third in this bracket after five matches.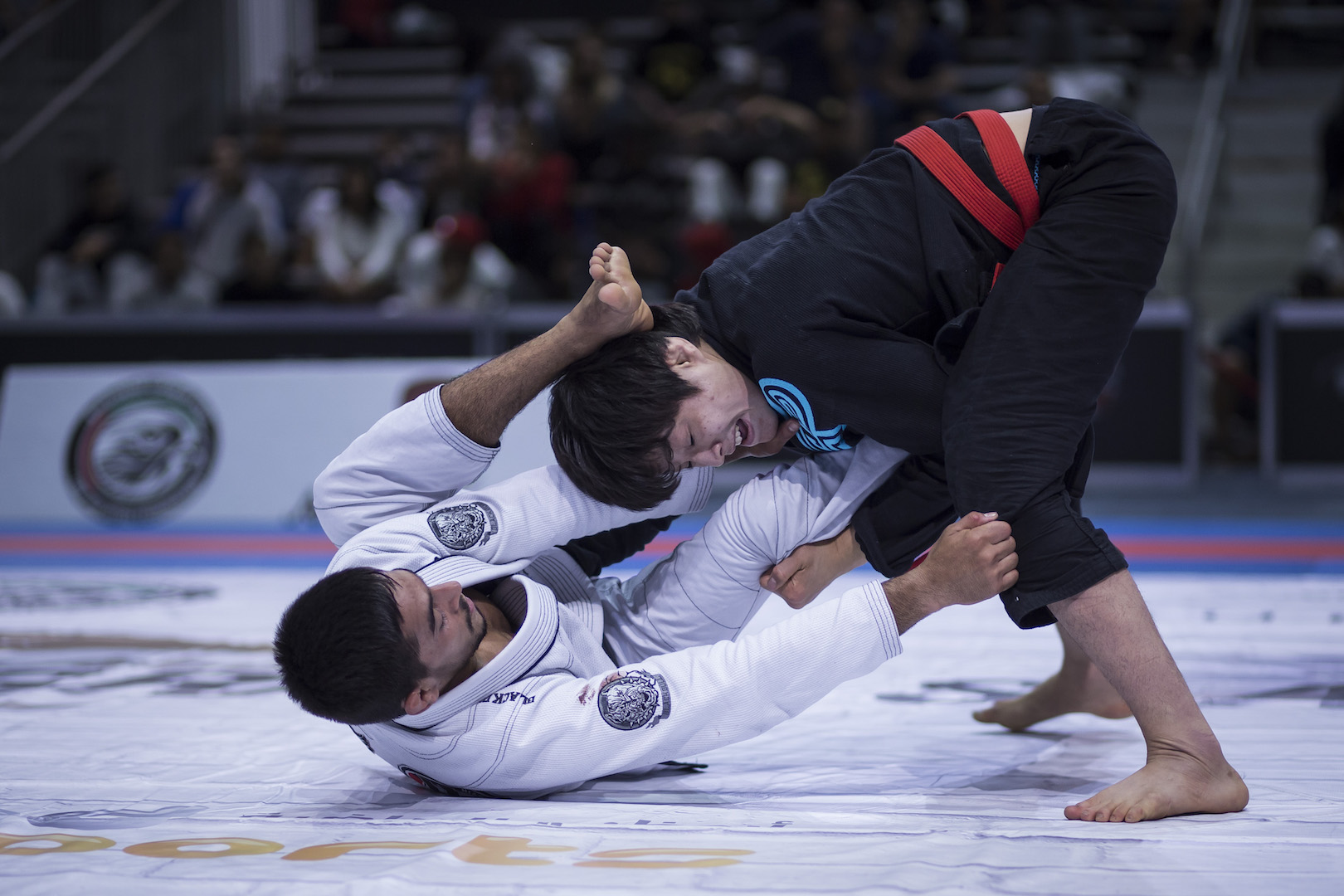 The 62kg and 100kg brackets saw teammates fight in the final, as under UAEJJF rules closeouts are not allowed. At 62kg, Joao Miyao and Hiago George from Cicero Costha faced off, with Miyao coming out on top.
The 110kg division final was contested by Max Gimenis and Igor Silva of GF Team. Gimenis would take the gold in a close match. Jose Lima gave GF Team another champion at 56kg when he defeated Rodnei Junior (Qatar bjjf) in the final by ref decision.
In the 69kg final, Thiago Macedo (Rodrigo Pinheiro) defeated Brian Mahecha (American Top Team) 2-0.