Abu Dhabi Grand Slam Los Angeles 2017
Abu Dhabi Grand Slam Los Angeles Women's Brown/Black Recap
Abu Dhabi Grand Slam Los Angeles Women's Brown/Black Recap
The Abu Dhabi Grand Slam Los Angeles women's brown/black belt competition was stacked with wins from Ana Carolina Vieira, Nathiely De Jesus, and Mayssa Bastos.
Sep 24, 2017
by Michael Sears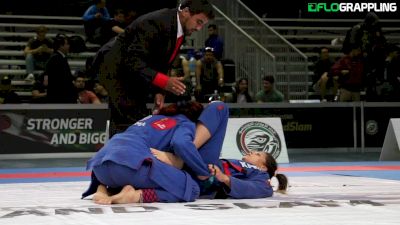 The 2017 UAEJJF Los Angeles Grand Slam saw some stacked brackets in the women's brown/black belt divisions, with several of last season's top ranked females registered. Los Angeles is the second of five Grand Slam tournaments put on by the UAEJJF this season, with Rio de Janeiro next on the schedule for November 10-12. The end of season top ranked women will win $10,000, with first place at a Grand Slam winning $1,500. Note that in the women's divisions at UAEJJF, brown and black belts compete together.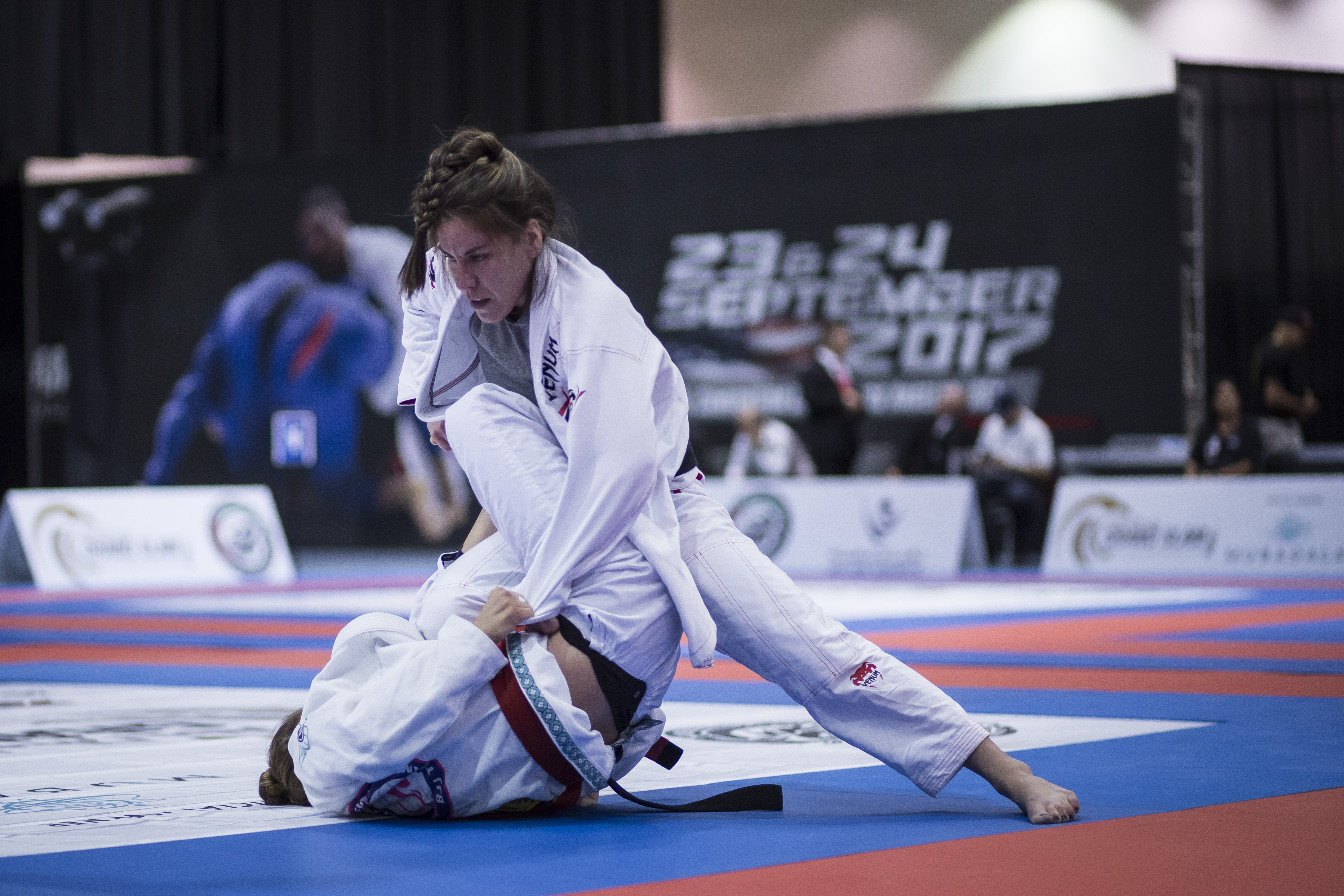 After the action this weekend the points race for the women is starting to shape up. Mayssa Bastos (GF Team) and Nathiely de Jesus (Cicero Costha) followed up their gold medal performances at the Tokyo Grand Slam with gold in Los Angeles to end up tied at the top spot with 400 points each. Luiza Monteiro (NS Brotherhood) won a stacked 62 kg bracket to move into 4th place with 260 points.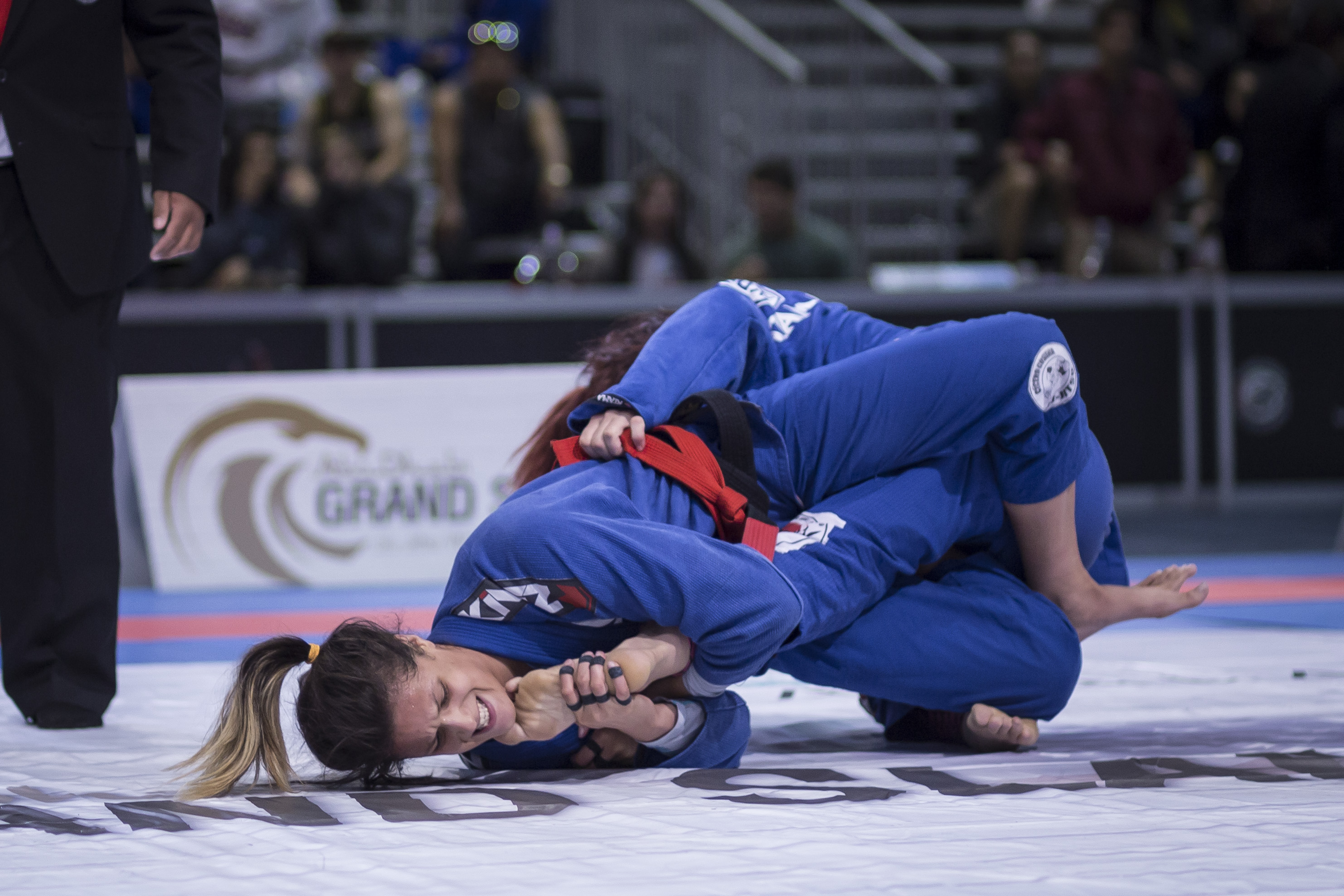 Nathiely was the 2016-17 season champion and looks on form to possibly repeat this year. After winning her first match by armlock, Nathiely would submit fellow 2017 world champion Claudia Do Val (De La Riva) by kneebar in the final. Bastos would defeat Rita Reis (Checkmat) by choke from the back in her final at 49 kg.
Monteiro had maybe the toughest road of the women at 62 kg. After submitting 2017 world champ Maxine Thylin (Gracie Humaita) in the first round, Luiza was matched up with Tammi Musumeci (Caio Terra) in the semifinal. Monteiro would defeat Musumeci 6-4 in that match and then take down Nathalie Ribeiro (Checkmat) on advantages in the final.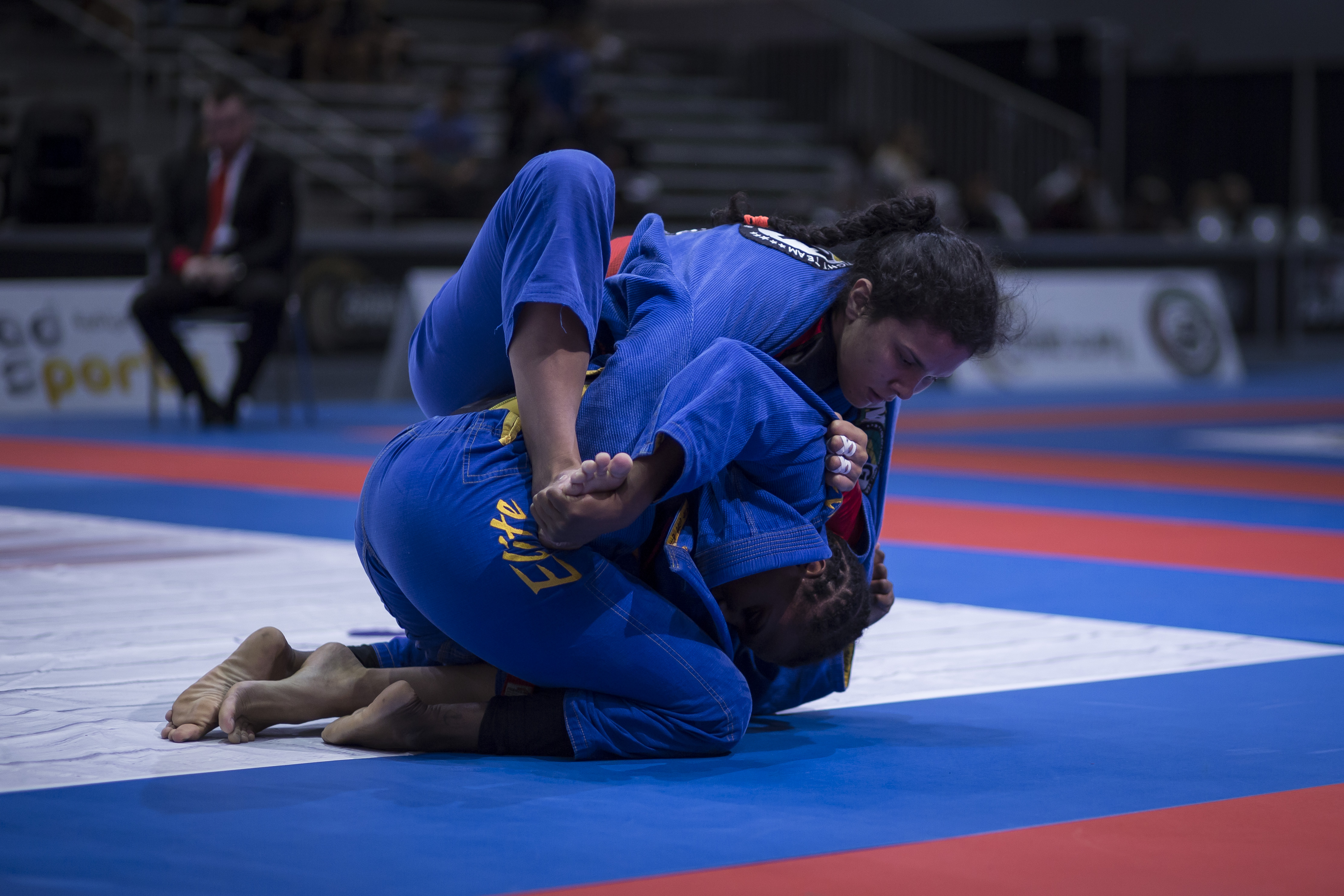 2016-17 UAEJJF 4th place finisher Ana Carolina Vieira (GF Team) put in a dominant run at 70 kg. Vieira would not give up a point in her three matches, running up a score of 21-0 on her opponents and submitting the first two women. Vieira's teammate from GFT Amanda Monteiro would also win the 55 kg weight class, giving GF Team three out of five champions for the women's divisions in Los Angeles.