The old but new-and-improved Xande Ribeiro, who dropped to 88kg for the first time to compete at the 2017 ADCC over the weekend, hinted it may be his final outing in the event.
Given his impressive performance over the two-day tournament, however, he may be thinking twice about walking away just yet.
The 2017 ADCC in Espoo, Finland, was Xande's seventh appearance in the prestigious no-gi tournament. He promised to deliver, and he did just that.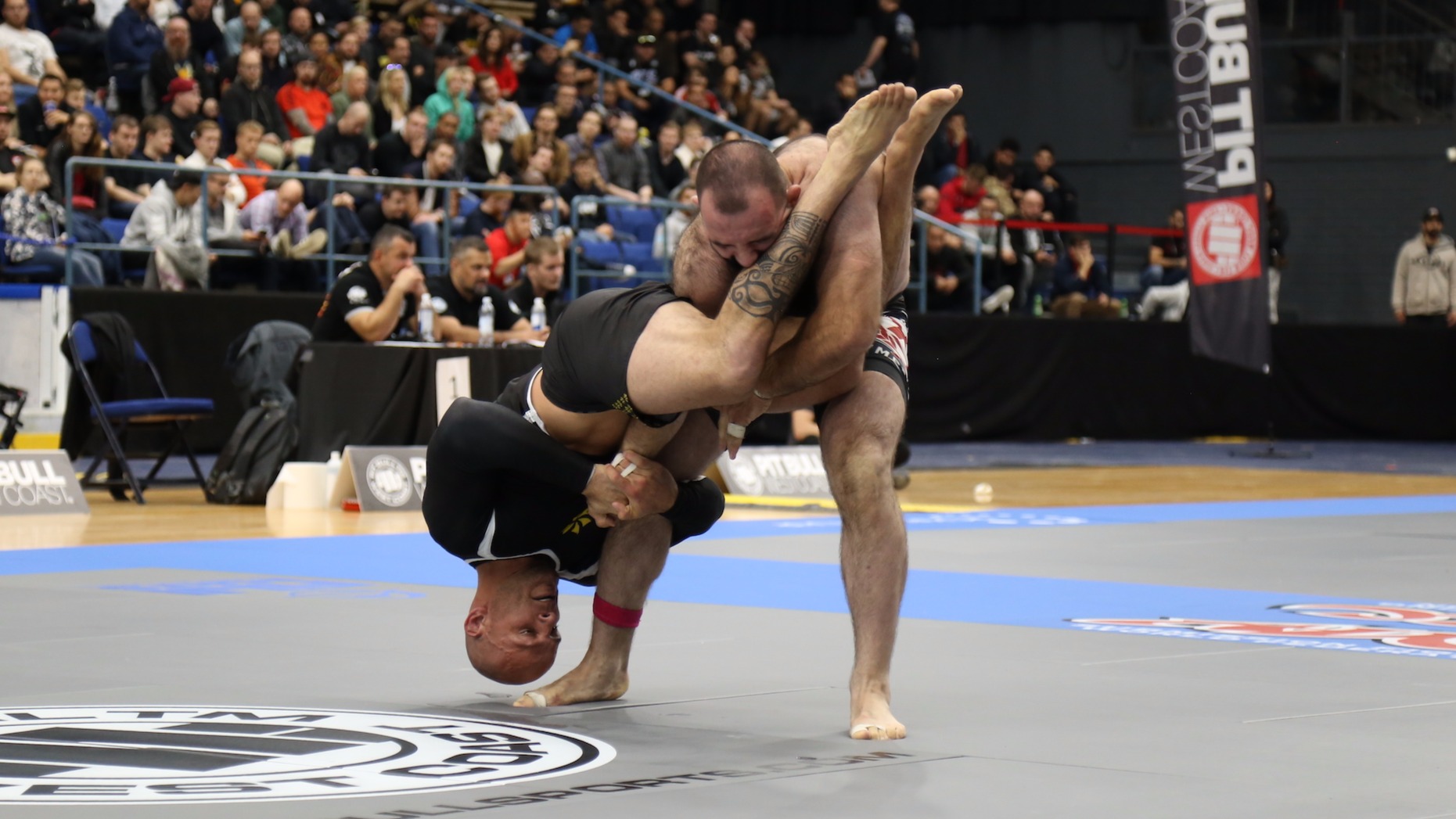 ​Ribeiro armbars Rustam Chsiev. Photo: Hywel Teague / FloGrappling
Submission wins over the dangerous wrestlers John Salter and Rustam Chsiev kickstarted Xande's campaign on Saturday, with both wins coming by way of simple armbars that came from traditional closed-guard setups.
Day 2 saw Xande lose a razor-thin 0-0 referee's decision to division winner Gordon Ryan before outpointing Australian upstart Craig Jones for third place.
Xande later threw his hat in the ring for the absolute division: Another armbar against Tero Pyylampi of Finland in the opening round saw Xande face +99kg champion Marcus Buchecha in the quarterfinal, the first time they have ever faced each other in competition (whether gi or no-gi).
The 15-minute match was an incredible display of heart from both men, with the 50lb-heavier Buchecha taking the win on points (3-0) in overtime.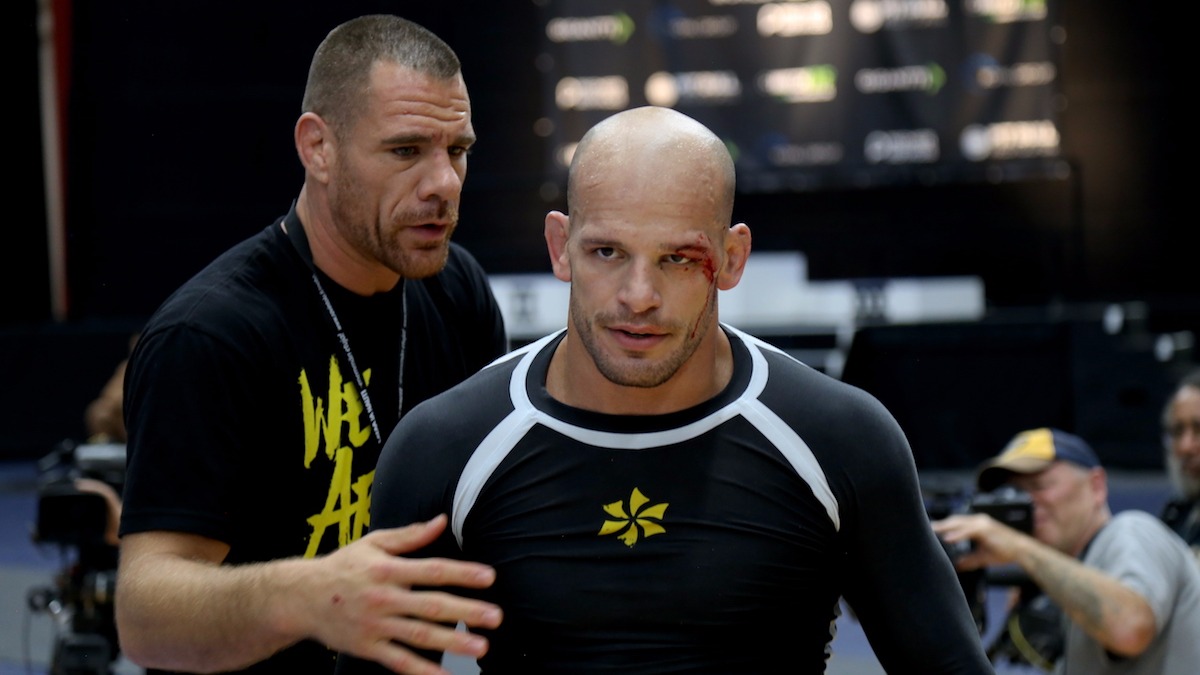 Xande Ribeiro with Rafael Lovato Jr. ​Photo: Hywel Teague / FloGrappling
Ribeiro is 36 now and has accumulated more ADCC matches in his career than anybody else. He came into this tournament with 36 ADCC matches on his resume. He left with an additional six, making a total of 42.
He said more than once that he felt it was maybe time to start winding down his career, but the lighter weight Xande looked better than ever and showed he's still got the old magic that saw him become a two-time ADCC champion, a seven-time IBJJF World champion and a two-time IBJJF no-gi world champion.
​WATCH:
​​88kg division
Xande Ribeiro vs. John Salter
Xande Ribeiro vs. Rustam Chsiev
Xande Ribeiro vs. Gordon Ryan
Xande Ribeiro vs. Craig Jones
​Absolute
Xande Ribeiro vs. Tero Pyylampi
Xande Ribeiro vs. Buchecha