Create a free account to unlock this article!
Get Started
Already a subscriber? Log In
One of the most important traditions of ADCC is that of the superfight series, highly-anticipated matches that feature some of the biggest names in the world of grappling.
The ADCC superfight series began in 1999, the year after the event was founded. Back then, ADCC still ran every year. The annual tournament only switched to once every two years in 2001, meaning the anticipation between tournaments would grow even more.
Mario Sperry was the first person to win the absolute division, back in 1998. Enson Inoue was selected to be his opponent for the first ADCC superfight, which Sperry won in 1999.
This began a tradition where the winner of the absolute division would challenge the reigning superfight champion. The first to do so was Roberto Traven, the absolute winner in 1999 who went on to face Sperry in the superfight in 2000.
Title in flux: a period of vacancy
Mark Kerr, one of the most fearsome wrestlers to enter ADCC, took the title from Sperry in 2001. He was dethroned by Ricardo Arona in 2003.
There followed a period of six years (or three consecutive ADCC events) in which the title was won but vacated by each champion: Arona did not defend his title in 2005, Dean Lister did not defend his in 2007, nor did Roger Gracie defend his in 2009.
In 2009, Ronaldo "Jacare" Souza, who was invited to face 2007 absolute champ Robert Drysdale, became the superfight champion. Souza lost the title to Braulio Estima in 2011, who would then lose the title to Andre Galvao in 2013.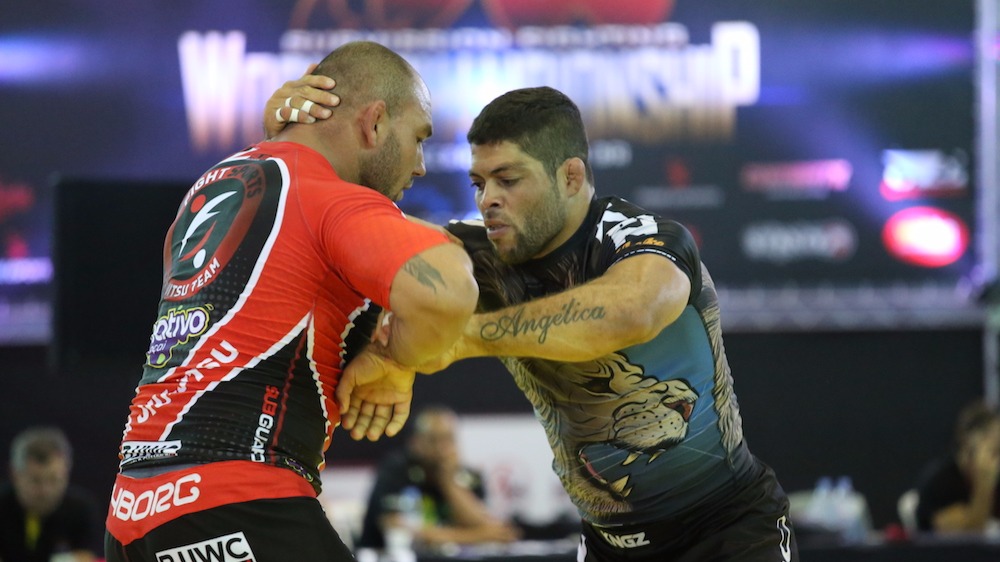 ​Galvao vs Cyborg at ADCC 2015. Photo: Hywel Teague
Enter Galvao, the record breaker
Following his recent win over Claudio Calasans at the 2017 ADCC in Finland, Andre Galvao has become the person with the most ADCC superfight wins of all time.
Galvao claimed the title in 2013 by beating Estima by submission. He defended it against Roberto "Cyborg" in 2015 in Sao Paulo, Brazil, (winning on points) and most recently against Calasans, scoring a 14-0 victory in the process.
This record-breaking feat places him in the history books as the first ADCC champion with three back-to-back wins.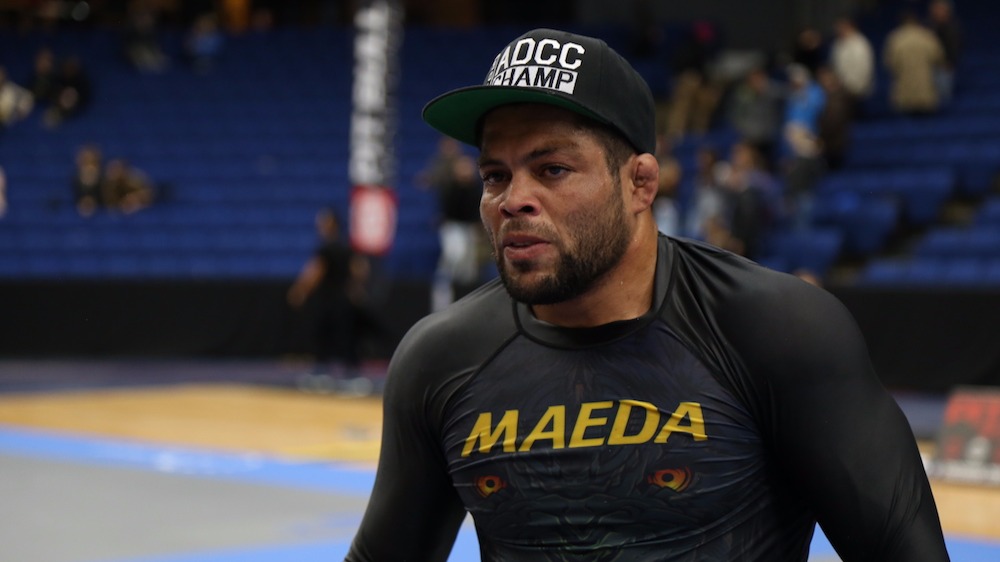 Andre Galvao. Photo: ​Hywel Teague / FloGrappling
A showdown set for 2019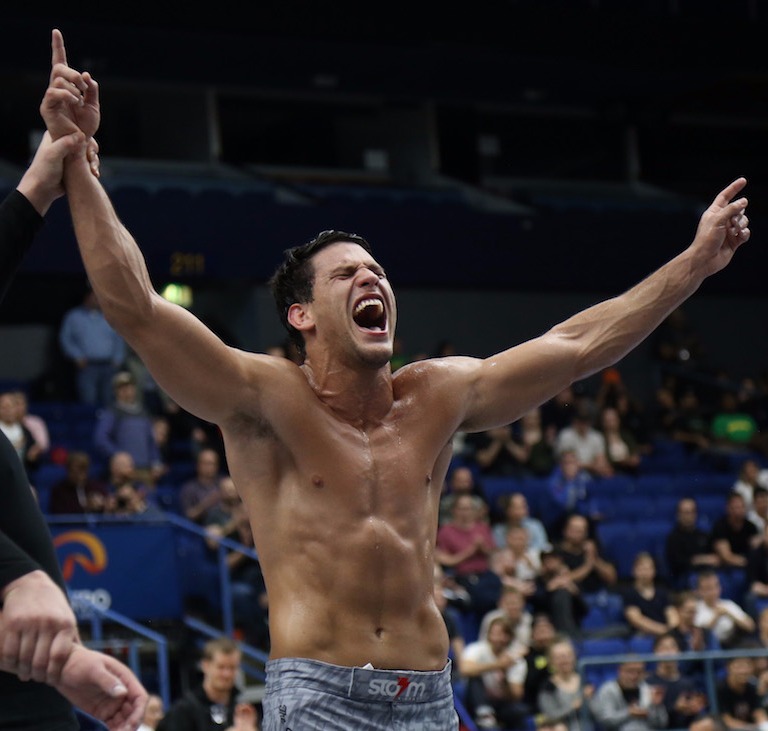 Next up for Galvao is a match against the 2017 absolute division winner, Felipe Pena (pictured right). Galvao and Pena are no strangers to each other, having met in the gi a total of four times from 2014 to 2017, but this will be their first no-gi encounter.
Galvao and Pena are currently 2-2 in their previous meetings, including in championships such as the IBJJF Worlds and Pans and the UAEJJF World Pro. Their matches have always been close affairs decided by points earned via sweeps, with scores of 4-2, 6-4, 4-0, and 2-0.
Pena earned his shot against Galvao by scoring a total of 33 points in his absolute division gold medal-winning performance, even tapping out Buchecha along the way. Galvao's 14-0 win over Calasans was the highest score in ADCC superfight history, meaning both men are in fine form heading into the match.
Galvao just turned 35 on Sept. 29 and will be around 37 years old come the next ADCC superfight. He has hinted that this may well be his last, although if he remains victorious and sets another record for ADCC superfight wins, anything is possible.
​READ MORE: Exclusive: Location For ADCC 2019 Announced!
​WATCH: Andre Galvao vs Claudio Calasans, ADCC 2017
---
ADCC Superfight winners
| Date | Winner | Second Place | Location |
| --- | --- | --- | --- |
| 1999 | Mario Sperry | Enson Inoue | Abu Dhabi, UAE |
| 2000 | Mario Sperry | Roberto Traven | Abu Dhabi, UAE |
| 2001 | Mark Kerr | Mario Sperry | Abu Dhabi, UAE |
| 2003 | Ricardo Arona | Mark Kerr | Sao Paulo, Brazil |
| 2005 | Dean Lister | Jean Jacques Machado | New Jersey, USA |
| 2007 | Roger Gracie | Jon Olav Einemo | Long Beach, USA |
| 2009 | Ronaldo Souza | Robert Drysdale | Barcelona, Spain |
| 2011 | Braulio Estima | Ronaldo Souza | Nottingham, UK |
| 2013 | Andre Galvao | Braulio Estima | Beijing, China |
| 2015 | Andre Galvao | Roberto Abreu | Sao Paulo, Brazil |
| 2017 | Andre Galvao | Claudio Calasans | Espoo, Finland |