Imagine you've just fought three of the toughest grapplers in the world. You tapped out two of them but came up short in your third match. Whatever happens, you've made your name; people won't quickly forget your achievements.
You're drinking a beer backstage when you get an offer. Do you want to go again in the absolute division? Sure, why not? It can't hurt to give it one more go, right?
The story of Craig Jones' ADCC run last month in Espoo, Finland, will go down as one of the most remarkable in history.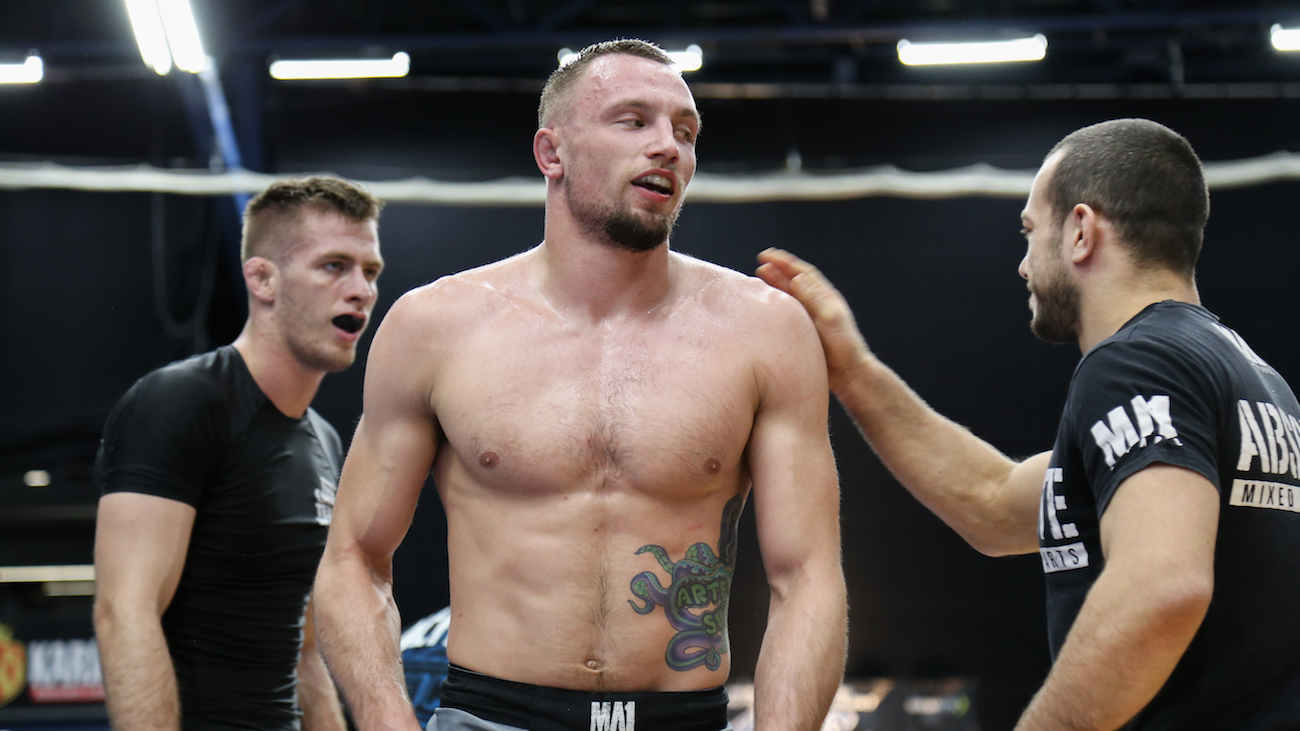 Photo: Hywel Teague / FloGrappling

An underdog story
Not since the unheralded Icelandic grappler Gunnar Nelson burst onto the scene in Barcelona at the 2009 ADCC World Championships by beating veteran wrestler Jeff Monson has a young, promising athlete caught people's attention in such as way.
Not since Eddie Bravo tapped out Royler Gracie with a triangle choke in 2003 has there been a bigger upset, a disruptive result that both shook the status quo and surprised people to their core.
Ten days prior to the tournament about the same number of people knew Jones' name. A black belt hailing from Melbourne, Australia, Jones has been quietly amassing titles over the last couple of years. An IBJJF No-Gi purple belt world champion, he is a six-time Australian champion and four-time Pan-Pacific champion. Jones competed in ADCC once already back in 2015, winning the Asian Trials just as he did to return for the 2017 Worlds.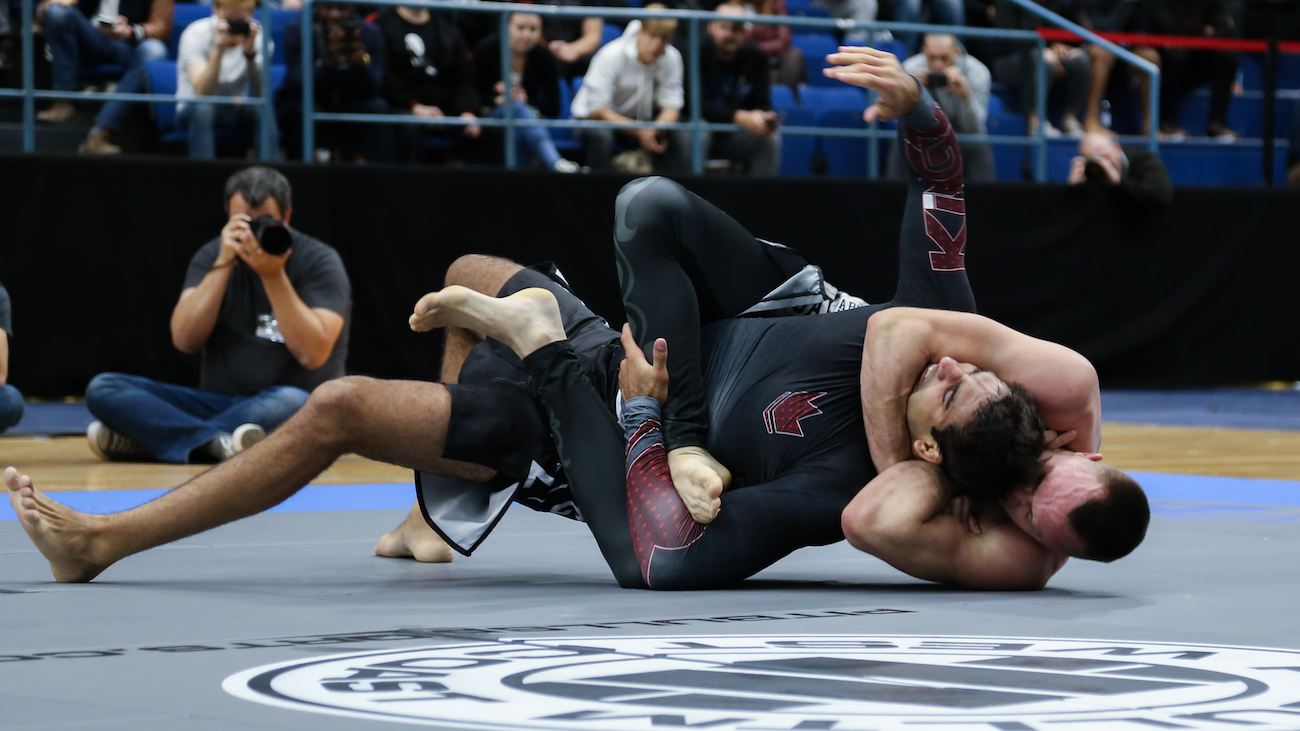 Jones choking Leandro Lo. Photo: Hywel Teague / FloGrappling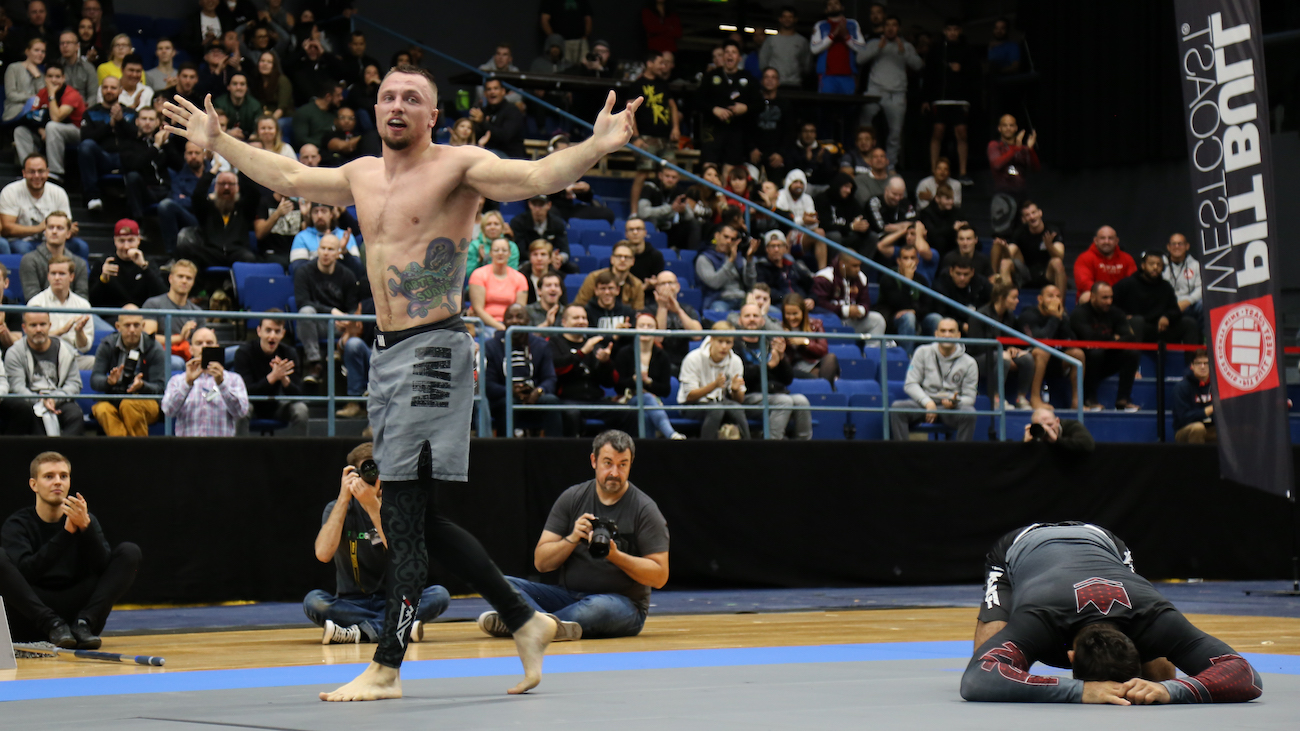 Photo: Hywel Teague
Competing in the -88kg division, Jones was matched with Leandro Lo in the first round on Sept. 23. Despite Lo not being known as a no-gi specialist, he was considered one of the favorites in the so-called "Group of Death." Jones attacked him without fear and left Lo visibly frustrated. A backtake and rear-naked choke made Jones an instant household name in the jiu-jitsu world.
"The Leandro match was crazy," Jones said. I knew going in that it was going to be tough -- he pretty much only taps to chokes. I did believe though, that if I could land a clean heel hook and it broke something it would slow him down and maybe lead to a better position. I also tried my best to forget who Leandro was and treat it as any other match.
"Two years ago I fought Romulo at ADCC and was starstruck and he destroyed me. That was a big learning experience. It was very surreal beating Leandro, I even feel that way now. I guess Eddie Bravo felt this way when he tapped Royler. You know you're capable of beating a legend like that, but it's another thing to go out and do it."
While Jones was riding high following his win over Lo, a tough challenge awaited in the form of Murilo Santana in the next round. A perennial dark horse due to his avoidance of all forms of media coverage and highly underrated despite his lengthy and storied career, Santana has a habit of turning his opponents' good days into bad. Jones would not be deterred, launching a flying triangle during a scramble and getting his second submission win of the day.
"I knew it was going to be super tough," Jones said. "I actually believe he is one of the best no-gi grapplers on Earth after seeing how close his matches were with his opponents at previous ADCC events. Again, I had to forget who he was and take it to him like any other person. I felt really relaxed and just wanted to attack him as much as I could before the points period, and luckily I landed that flying triangle."
Highs and lows and second chances
All good things come to an end, and despite two incredible submissions Jones' run in the 88kg division was halted when he faced off against Keenan Cornelius, who handed Jones his first loss of the tournament. A fight for the bronze medal with Xande Ribeiro also saw Jones come up short.
"To be honest I'm pretty disappointed with day two," Jones said. "Keenan and Xande are both amazing grapplers and played it smart against me. Keenan smashed me on points. I did feel like it was a closer match than the score cards let on.
"The Xande match was super close. We had a dodgy restart and I was forced to start back on the feet. That being said Xande played a smarter game, and I think his experience really showed at this event. Amazing what he can do after being in the game so long."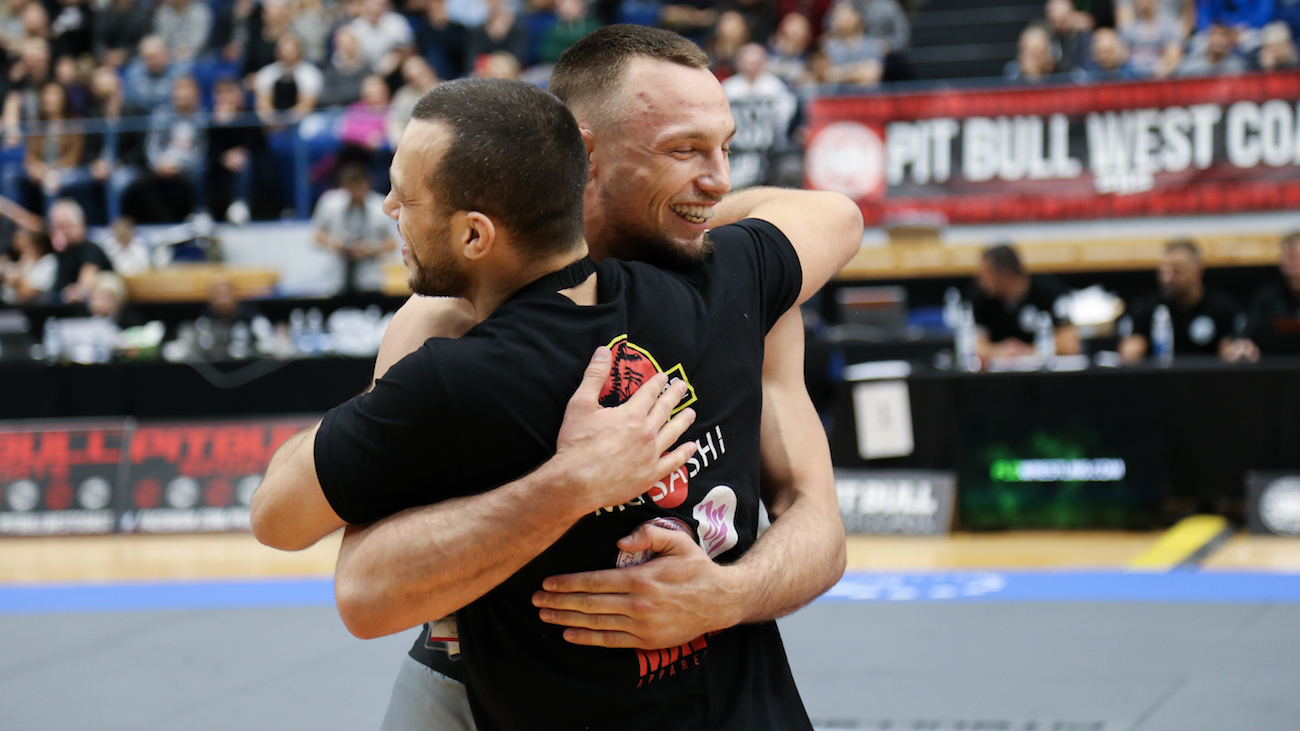 Jones with teammate Lachlan Giles. Photo: Hywel Teague / FloGrappling
And so midway through the second day of ADCC in Espoo -- some 9,452 miles from his home of Melbourne, Australia -- Jones found himself sitting backstage drinking a beer, thinking his ADCC was over. But then came the call from the organizers asking people to sign up for the absolute.
"I was actually drinking a beer with Gordon Ryan's dad when they started calling for the absolute," Jones said. "I was done for the day, feeling pretty disappointed with my performance. Then luckily Mo Jassim [ADCC promoter] came and convinced me to jump in. Mo is pretty damn persuasive!"
Jones' first match in the absolute division was with none other than the notorious Chael Sonnen. Bizarrely, Sonnen had thrown his hat into the ring following his superfight win versus Leo Vieira. Jones wasted no time in going on the attack, tapping Sonnen with a heel hook in 1:52.
---
"I was pretty excited for the Chael match, but I was nervous given how big and powerful he is and that he had just beaten Leo Viera," Jones said. "I wasn't worried about it being weird with us competing and then me fighting on his show the following week, because he really is one of the nicest guys in combat sports, despite his persona in the ring."
The win over Sonnen put Jones in front of Gordon Ryan, the 88kg gold medalist who would go on to take silver in the absolute. It was Jones' sixth match in two days, and while not the triumphant end he hoped for at ADCC, it was another chapter in an incredible story.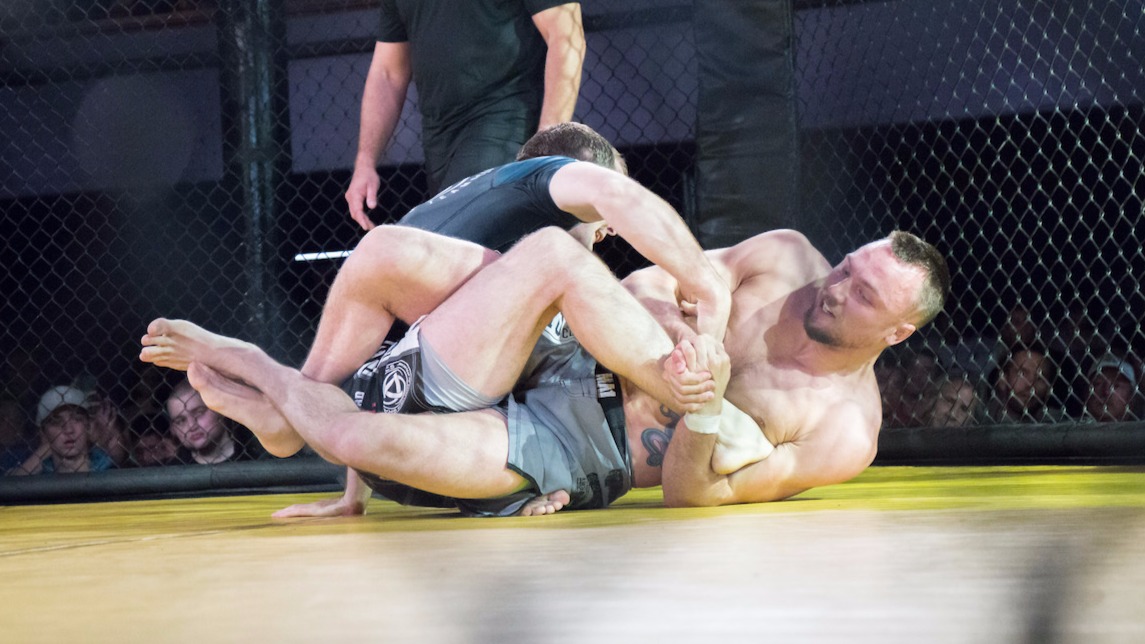 Jones goes for the submission against Ben Egli on SUG5. Photo: Sam Fagan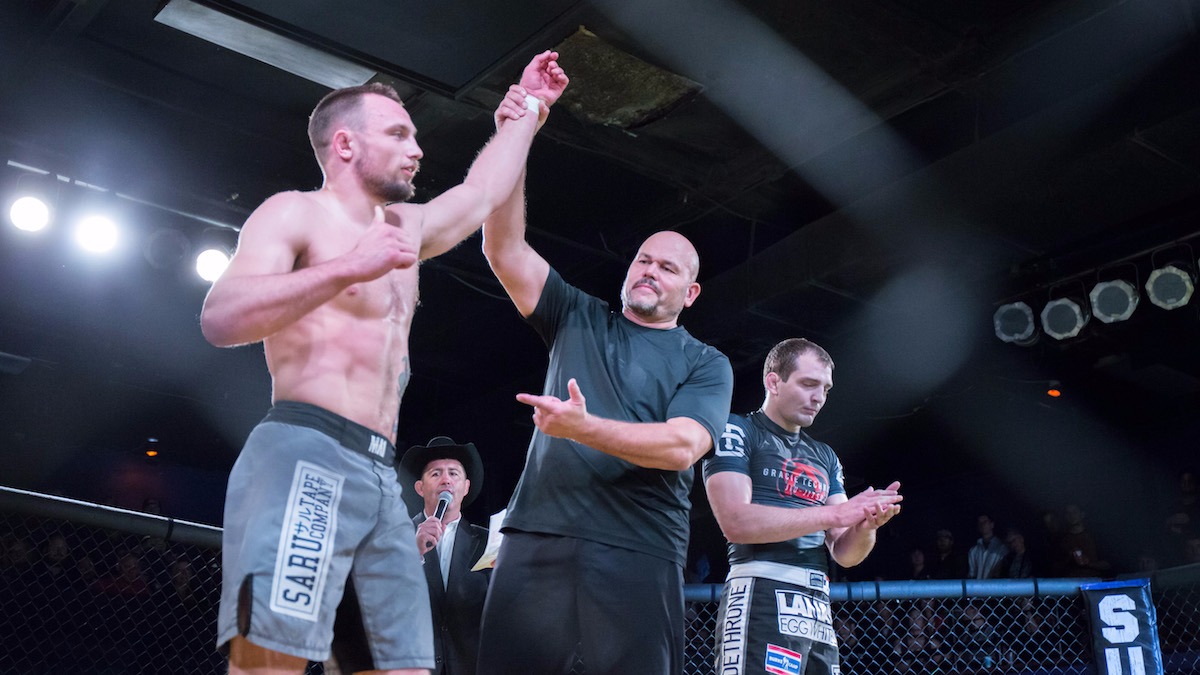 Photo: Sam Fagan
ADCC and beyond
From there, Jones flew to Portland, Oregon, where he met Ben Egli in a sub-only match on Sonnen's event Submission Underground 5 this past Sunday. Slick as ever, Jones earned the win via submission.
Jones will return home to Australia via Asia, where he has some seminars lined up. He's already noticed the effects of what happened ADCC and hopes that this is the start of a shift in his career.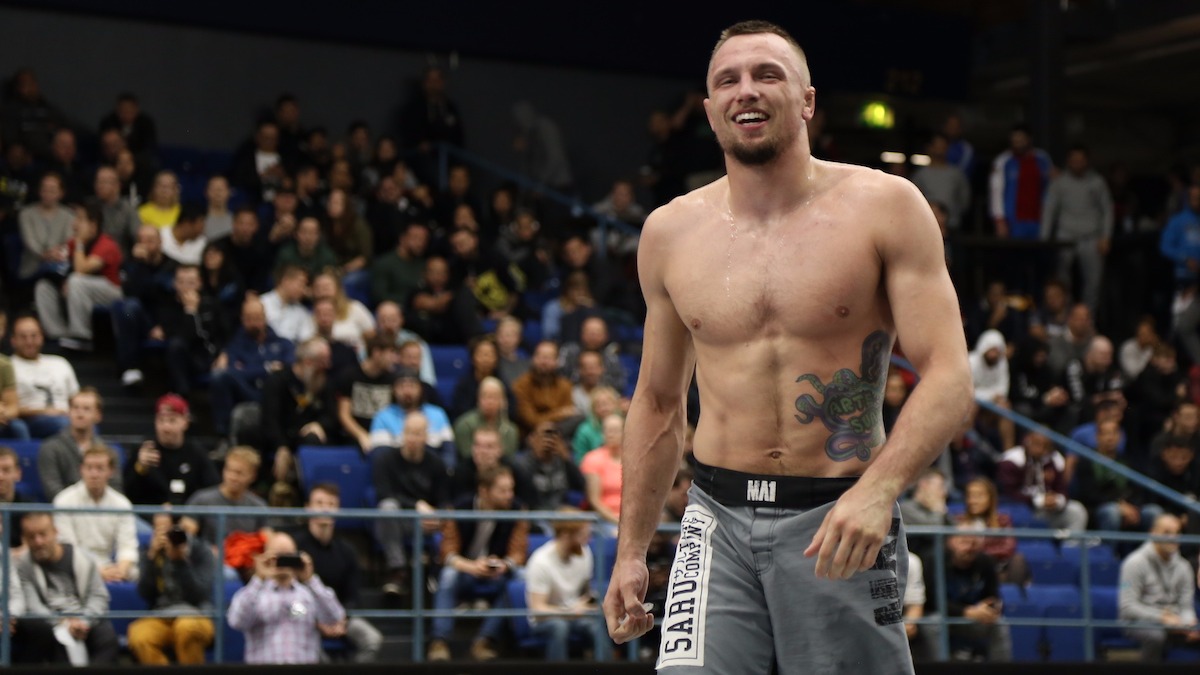 Photo: Hywel Teague / FloGrappling
"My performance at ADCC has opened so many doors for me, in terms of seminars, sponsors, and superfights," Jones said. "I really wanna ride this out and see how far I can take it. I've been super busy teaching classes and privates to afford this lifestyle, and my own training has suffered a bit. But with these new opportunities I believe I'll be able to 100 percent dedicate myself to preparing for these major tournaments now.
The support from fans has been crazy since ADCC, I think being such a heavy underdog has resonated with a lot of people. So I want to thank everyone for reaching out to me, you guys are awesome!
WATCH:
Craig Jones vs Michael Palladino IBJJF 2016 Worlds
Craig Jones vs Jose Dias IBJJF 2016 Worlds
Craig Jones vs Basel Fanous 2016 World Pro
Craig Jones vs Muslim Patsarigov 2016 World Pro

Craig Jones vs Leandro Lo ADCC 2017
Craig Jones vs Murilo Santana ADCC 2017
Craig Jones vs Keenan Cornelius ADCC 2017
Craig Jones vs Xande Ribeiro ADCC 2017
Craig Jones vs Chael Sonnen ADCC 2017
Craig Jones vs Gordon Ryan ADCC 2017
Craig Jones vs Micah Brakefield SUG4
Craig Jones vs Ben Egli SUG5