Grappling standout Dillon Danis was rushed to hospital with an emergency condition and will be out until further notice.
Danis, 24, underwent emergency surgery for appendicitis. Along with his friend and training partner Mansher Singh Khera, the duo posted to Instagram on Saturday from inside the hospital.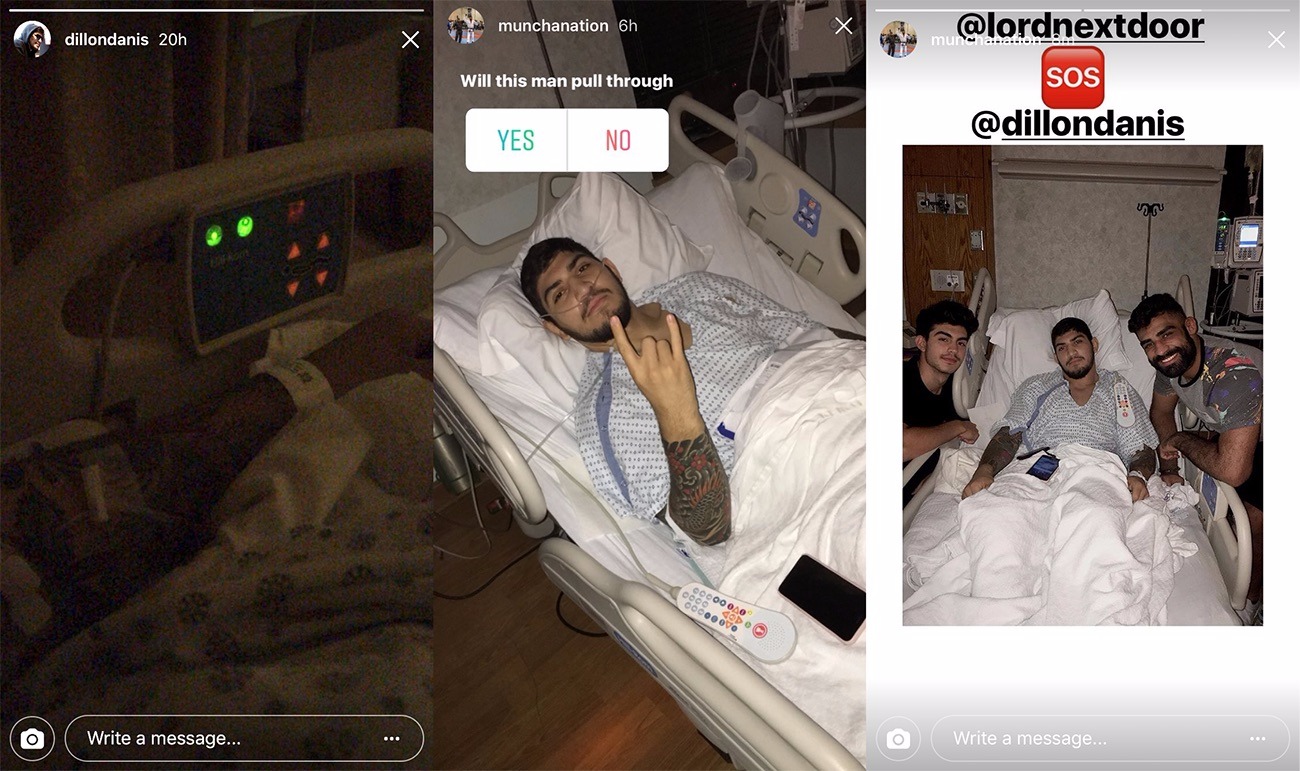 Appendicitis is a condition in which the appendix becomes inflamed and filled with pus. If left untreated, the appendix can rupture and cause an abscess or infection which can be life threatening.
The standard treatment for appendicitis is the emergency surgical removal of the appendix, coupled with antibiotics. Usually the removal is done via laparoscopic surgery or open surgery.
Depending on the type of surgery performed it is advised to avoid any kind of exertion until one to three weeks after surgery (following a laparoscopic procedure) or two to four weeks following open surgery.