We are six months into the UAEJJF 2017-18 season, and the race for the top ranking and end-of-season $25,000 prize is shaping up.

Both of the top two-ranked male black belt athletes will be in action over the next 30 days, and one of the 2016-17 season's top finishers will be jumping back into the action.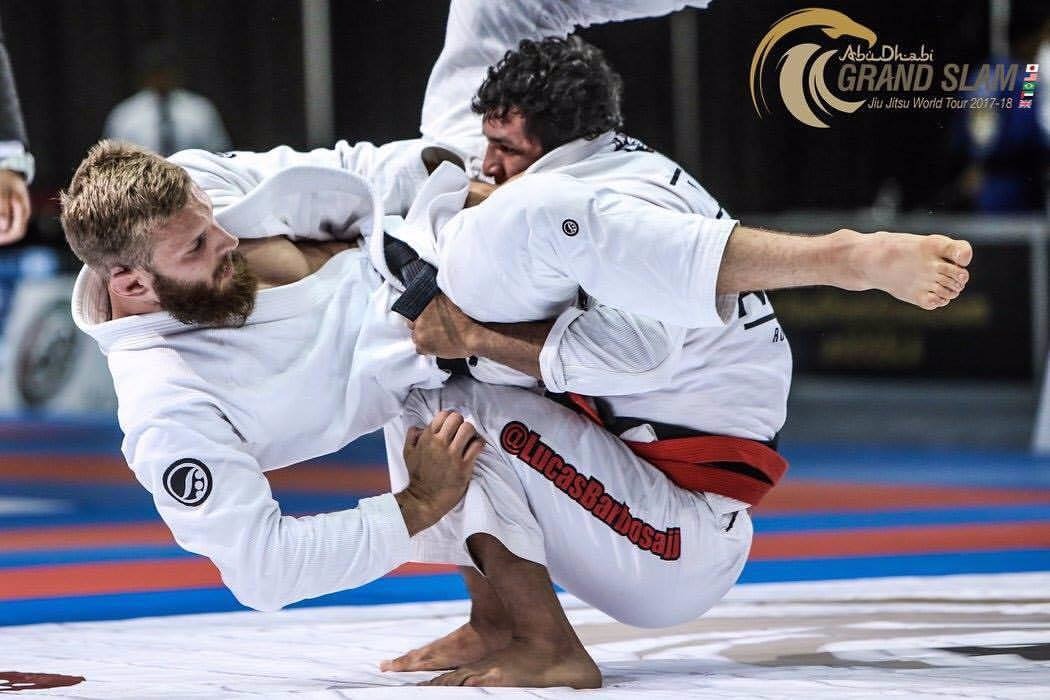 ​Adam Wardzinski vs Lucas Barbosa. Photo: @gentleartmedia

After the dust has settled from the Tokyo and Los Angeles Grand Slams. we are left with Adam Wardzinski (Checkmat) in first with 380 points, after taking home silver in both Tokyo and Los Angeles along with a gold medal at the Zagreb International Pro.

Not far behind Wardzinski at 320 points is Lucas "Hulk" Barbosa (Atos), who defeated Wardzinski for the gold in Los Angeles and also finished with a bronze in Tokyo. Both men have been incredibly active competitors this year, with Wardzinski racking up a 60-10 win-loss record in 2017 while Hulk is 43-7.


From Arizona to Scotland to Rio: How upcoming tournaments will affect the standings
This weekend the UAEJJF will set up shop in the Phoenix Convention Center for the Phoenix International Pro. Lucas Barbosa is registered to compete on Saturday and Sunday, and the 60 ranking points available for first place at an International Pro would put him tied with Wardzinski for first place in the rankings.
This tie would most likely be short-lived, with Wardzinski competing later this month at the UAEJJF Germany National Pro on Oct. 21 and Scotland National Pro on Oct. 28. Both events are worth up to 100 points and could give Wardzinski a nice lead heading in to the third Grand Slam of the season.
Both men are expected to compete at this season's third out of five Grand Slams, taking place Nov. 10-12 in Rio De Janeiro. In the UAEJJF ranking system Grand Slams are worth 200 points, more than any tournament other than the end-of-season World Pro.
Currently third-ranked Jorge Nakamura (GF Team, 320 points), fourth-ranked Alexandre Vieira (BTT, 280 points), seventh-ranked Jaime Canuto (GF Team, 240 points) and ninth-ranked Isaque Bahiense (Alliance, 200 points) are all going to be in the mix at the Rio Grand Slam.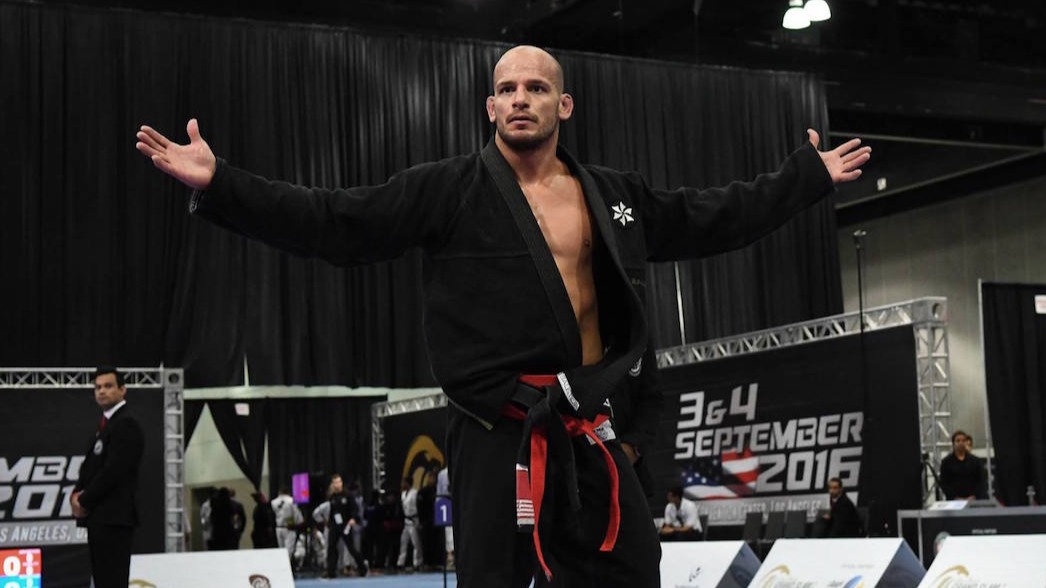 ​Xande Ribeiro. Photo: Chase Smith / FloGrappling
The return of Xande Ribeiro
One major addition to the field in Rio and a potential challenger for the final ranking is 2016-17 third-place finisher Alexandre Ribeiro. Xande is coming off an incredible performance at the 2017 ADCC in Finland that only saw him lose in close matches to Marcus "Buchecha" Almeida and Gordon Ryan.
Last season, Xande racked up an impressive 1,780 points after winning the Los Angeles and Abu Dhabi Grand Slams, taking second in Tokyo and Rio and third place at the World Pro.
Nathiely's reign of terror
In the women's black belt division, Nathiely de Jesus (Cicero Costha) has been on a reign of terror in the UAEJJF circuit. After finishing last season ranked first by a nearly 400-point lead, de Jesus is again atop the leaderboard for 2017-18.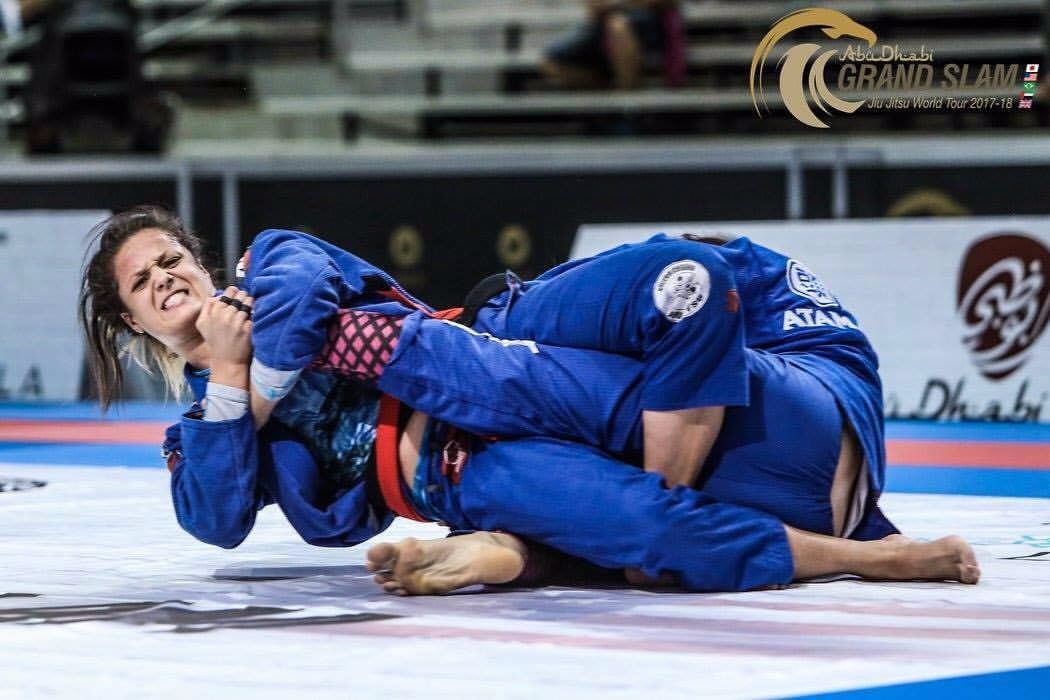 ​Nathiely de Jesus. Photo: @gentleartmedia

She has won the last seven UAEJJF Grand Slam events, all five from last season and the first two from this season, along with a gold medal at the 2017 World Pro. De Jesus certainly appears to be the favorite to repeat as the top-ranked female black belt in UAEJJF competition.
Why the Rio Grand Slam is crucial -- for everybody
By the end of the Rio Grand Slam in November we could potentially have a clear front-runner if Wardzinski is able to pull off first place in Germany, Scotland, and Brazil. This will be no easy task as he lost twice to Xande in the 2016-17 season, both in Grand Slam finals including a loss by choke in London. As stated earlier, he lost to Hulk recently in their final in Los Angeles.
Xande taking first in Rio would be a good start to him getting back in the race, with 400 points still available between the Abu Dhabi and London Grand Slams, another 400 at the World Pro, and many more at national and international pro tournaments around the world.
---
​​The UAEJJF Abi Dhabi Grand Slam Rio de Janeiro goes down November 10-12. Watch it LIVE or On Demand ONLY on FloGrappling.



How to Watch Abu Dhabi Grand Slam Rio de Janeiro
On TV:
Now available on Roku and Apple TV 4 -- download the FloSports app today.
STREAMING:
Available only on FloGrappling via monthly or yearly memberships. A yearly FloPRO subscription provides access to ALL FloSports sites.
SIGN UP HERE
Join The Conversation On Social

• Follow us on Twitter
@FloGrappling
• Follow us on Instagram
@FloGrappling
• Follow us on
Facebook
FloGrappling's hottest content, delivered to your inbox
Don't miss breaking news, feature stories, event updates, and more. Sign up for the FloGrappling mailing list today.