Following his retirement from jiu-jitsu in July, Roger Gracie has confirmed that he has also decided to retire from fighting MMA.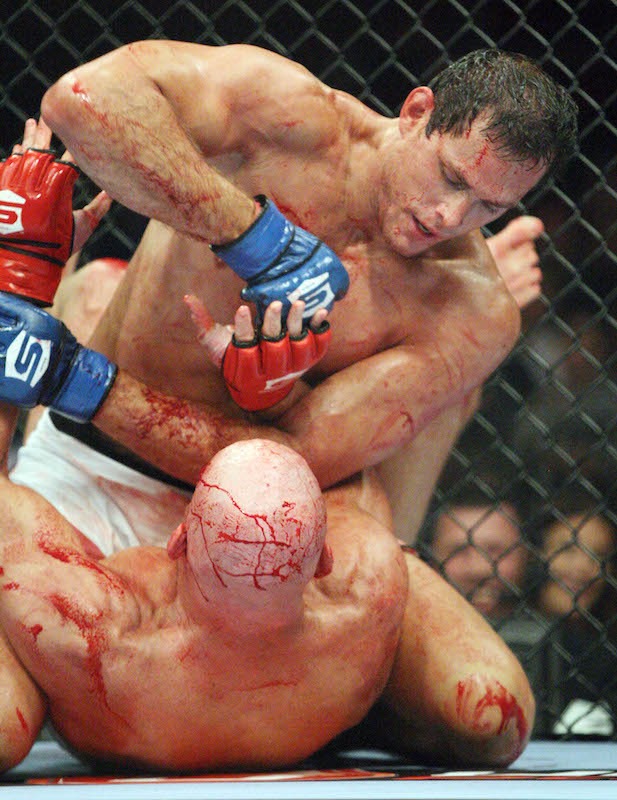 Gracie, 36, ends his 10-year MMA career with a record of 8-2-0 (six submissions).
A veteran of events such as UFC, One FC, Strikeforce, Sengoku and Bodog Fight, Gracie cites a lack of motivation for his reason to retire.
​Pictured right: Roger Gracie vs Keith Jardine in 2012. Photo: Scott Olmos-USA TODAY Sports
"I decided to stop because I didn't think MMA was motivating me enough to keep dedicating myself 100 percent to an athlete's life," Gracie said in an interview with MMA Fighting.
I enjoyed it, it was a huge pleasure to do these 10 MMA fights, but I have no other ambitions. I just turned 36. I never wanted to compete longer than 38, and there's not much else left to conquer in MMA, something that would change my career.
"I just ended my career at a high level. I would have more to lose than to gain if I kept fighting MMA. If I had the same passion in MMA like I had in jiu-jitsu I would continue, but the only motivation that would keep me in MMA was money, and I'm against doing something focusing only on money. I don't think I'd even give my 100 percent in this case, so I decided to retire and focus on other things in my life."
Gracie is one of the most accomplished of all jiu-jitsu competitors with 10 IBJJF world titles. He is also a two-time ADCC champion and ADCC superfight champion.
He announced his retirement from jiu-jitsu after defeating Marcus 'Buchecha' Almeida in a superfight in July at Gracie Pro, an event in Rio de Janeiro.
Gracie says his focus from here on out will be on teaching at his gym in London and developing his team.
WATCH: Roger Gracie vs Marcus Almeida 2017 Gracie Pro Jiu-Jitsu

---
WATCH: Breakdown Of How Roger Gracie Beat Buchecha On The Feet And On The Ground

---
WATCH: Master Class: Roger Gracie Teaches The Best Closed Guard In The World

---
FloGrappling's hottest content, delivered to your inbox
Don't miss breaking news, feature stories, event updates, and more. Sign up for the FloGrappling mailing list today.