Fight to Win Pro 51
Mansher Khera Ready To Unleash 'New Animal' In Hometown No-Gi Showdown
Mansher Khera Ready To Unleash 'New Animal' In Hometown No-Gi Showdown
Mansher 'Munch' Khera has had a chaotic year, but it hasn't stopped the middleweight grappler from operating at the highest levels of the sport.
Oct 17, 2017
by Hywel Teague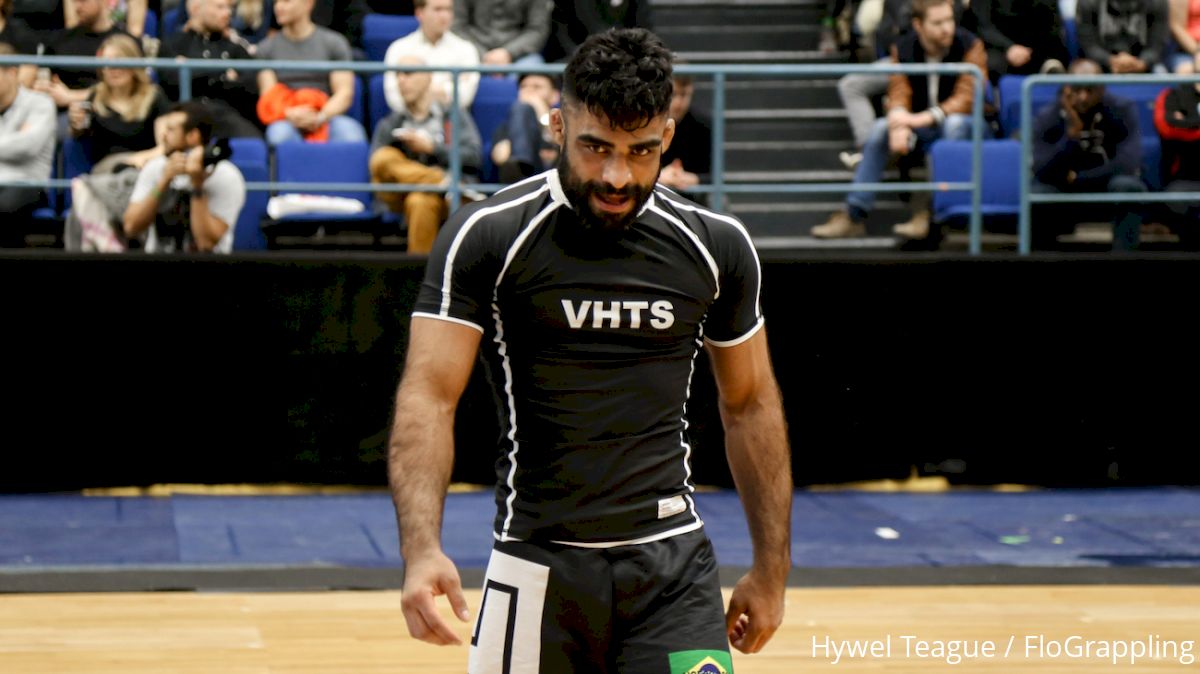 Mansher "Munch" Khera has had a chaotic year, but it hasn't stopped the middleweight grappler from operating at the highest levels of the sport.
A well-publicized and controversial departure from the Marcelo Garcia Academy in New York City saw Khera head across town to train at Unity Jiu-Jitsu. He first officially represented the team at last month's ADCC in Finland, where went out in the second round via a close 0-0 decision to silver medalist Lucas Lepri.
Next up for Khera is a submission-only no-gi superfight versus Dom Hoskins at
Fight To Win Pro 51
, which will take place Friday in Brooklyn.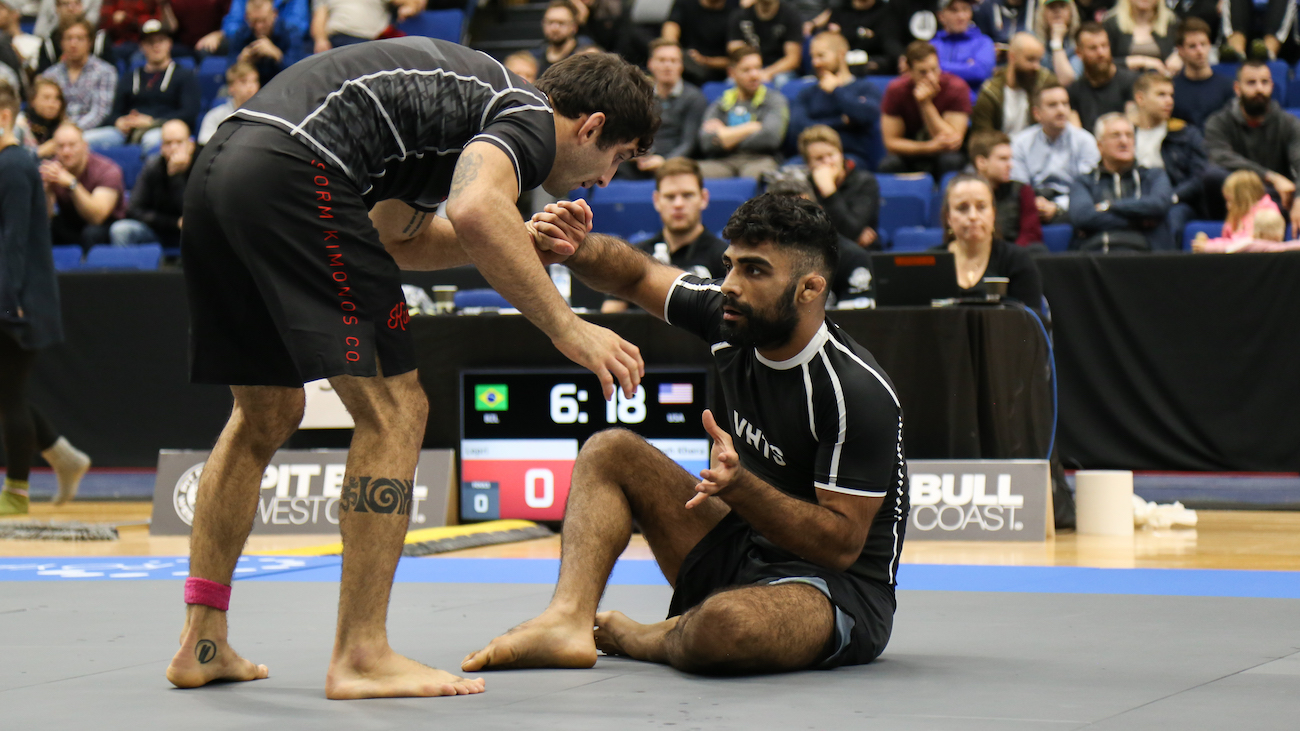 ​Khera vs Lepri. Photo: Hywel Teague / FloGrappling
"Due to some chaos in my personal life before ADCC, I didn't get a really strong camp," Khera said. "I did get three good weeks at Unity, which I think helped me a lot and was why I was so comfortable on the ground with Lucas. Training with Murilo (Santana), Dillon (Danis), and Paulo (Miyao) every day, I didn't feel like he was going to pass my guard."
Khera went from white to black belt under the same team, so it's taken some getting used to training in a new environment. However, he said things couldn't be going better.
"Murilo does a really good job of catering to his students' needs depending on what competitions are coming up," Khera said. "The changes were kind of crazy because I was never used to training in a super-heat gym. They close all the windows and the doors, so that's been crazy! And also they train for a really long time. I wasn't used to that.
I feel like it's awoken a new animal in me, and it's been going great. I'm getting to train with killers like Murilo, Felipe (Silva), Paulo and Joao (Miyao), Devhonte (Johnson), and I'm getting new looks in the gym every day, new techniques into my game. So I feel like I'm evolving and getting better!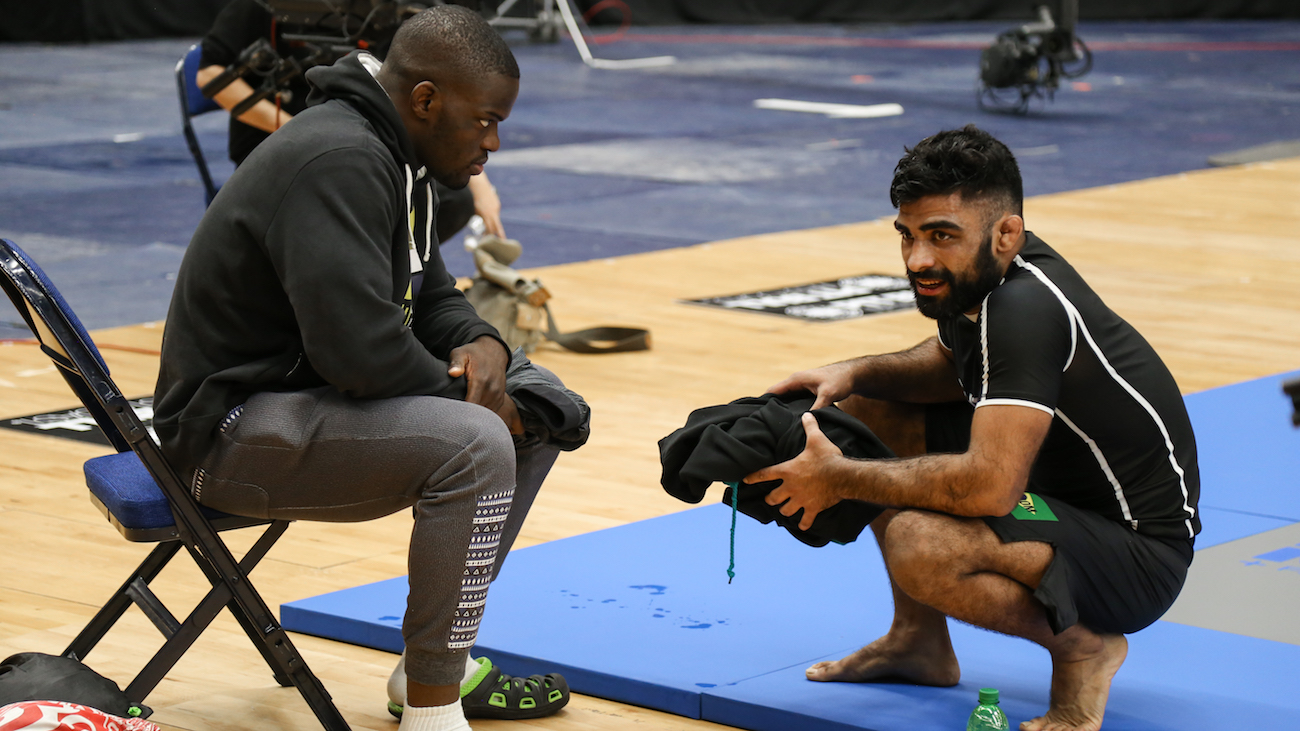 ​Khera with Unity teammate Devhonte Johnson. Photo: Photo: Hywel Teague / FloGrappling
For Khera, who was born and raised in Queens and is now living in Harlem, it doesn't get much better than competing at a big show like F2W Pro 51 in the Five Boroughs, even if it's not against his first choice of opponent.
"No disrespect to Dom but I was really looking forward to a big name," Khera said. "I'd have been really happy going up against somebody like Jake Shields or JT Torres, even Ben Henderson. But unfortunately they were all booked.
"I feel this match is more an opportunity for him than myself, but that being said, I took this match because want to stay active. I have a lot of other tournaments coming up and Fight To Win is a big stage to fight on, especially this one in New York. And I love to compete in New York. This is my hometown. I'm a New York kid. I'm very excited to compete here."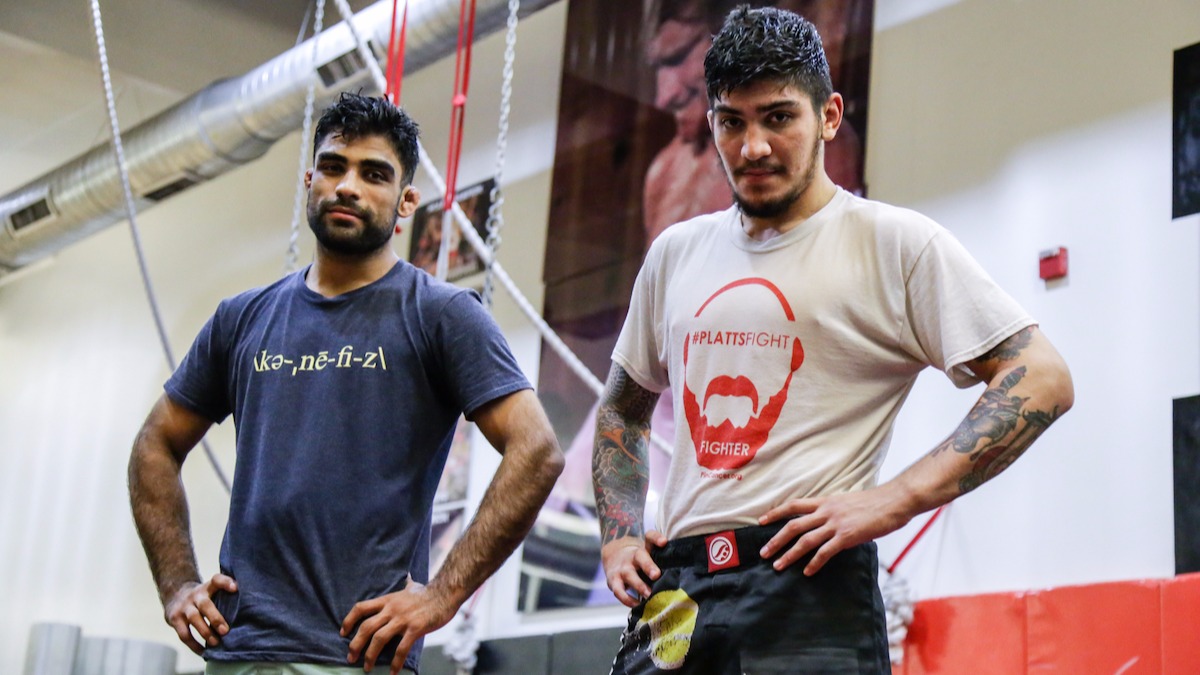 ​Khera with friend and training partner Dillon Danis. Photo: Hywel Teague / FloGrappling
Putting on a show for the Fight To Win Pro fans is the short-term goal. Long-term, Khera has bigger plans: a lack of self-promotion means he's missed out on opportunities others have capitalized on, and next year he's looking to make his MMA debut.
"Nowadays everything is about promotion, and I don't feel very comfortable promoting myself," he said. "It's just not who I am. I realize it's something I have to do, though. I have to come out of my shell and have to be myself with the jiu-jitsu community. I have to do that if I want new opportunities, otherwise I'll get the same results. I hope, starting with Fight To Win Pro, that I can get more attention in the jiu-jitsu community.
"After Fight To Win Pro 51 I'll be competing on Dec. 9 at Kasai Pro, which will consist of some of the best lightweight competitors in the world with big prize money. Then a week after I will be at No-Gi Worlds at my new weight of middleweight.
After that I'm unsure of my jiu-jitsu plans. I have been more working towards my transition into MMA, and I plan on a pro MMA debut sometime early next year.
​​Watch Mansher Khera compete in a no-gi submission-only match on Fight To Win Pro 51 LIVE or On Demand ONLY, October 20 on FloGrappling.
---

How to Watch Fight To Win Pro 51
On TV:
Now available on Roku and Apple TV 4 -- download the FloSports app today.
STREAMING:
Available only on FloGrappling via monthly or yearly memberships. A yearly FloPRO subscription provides access to ALL FloSports sites.
SIGN UP HERE
Join The Conversation On Social

• Follow us on Twitter
@FloGrappling
• Follow us on Instagram
@FloGrappling
• Follow us on
Facebook
FloGrappling's hottest content, delivered to your inbox
Don't miss breaking news, feature stories, event updates, and more. Sign up for the FloGrappling mailing list today.