Furthering The Art: How The Mendes Brothers Plan To Revolutionize Jiu-Jitsu
Furthering The Art: How The Mendes Brothers Plan To Revolutionize Jiu-Jitsu
The Mendes brothers Rafael and Guilherme are, without a doubt, the sport's most influential figures under the age of 30.
Oct 18, 2017
by Hywel Teague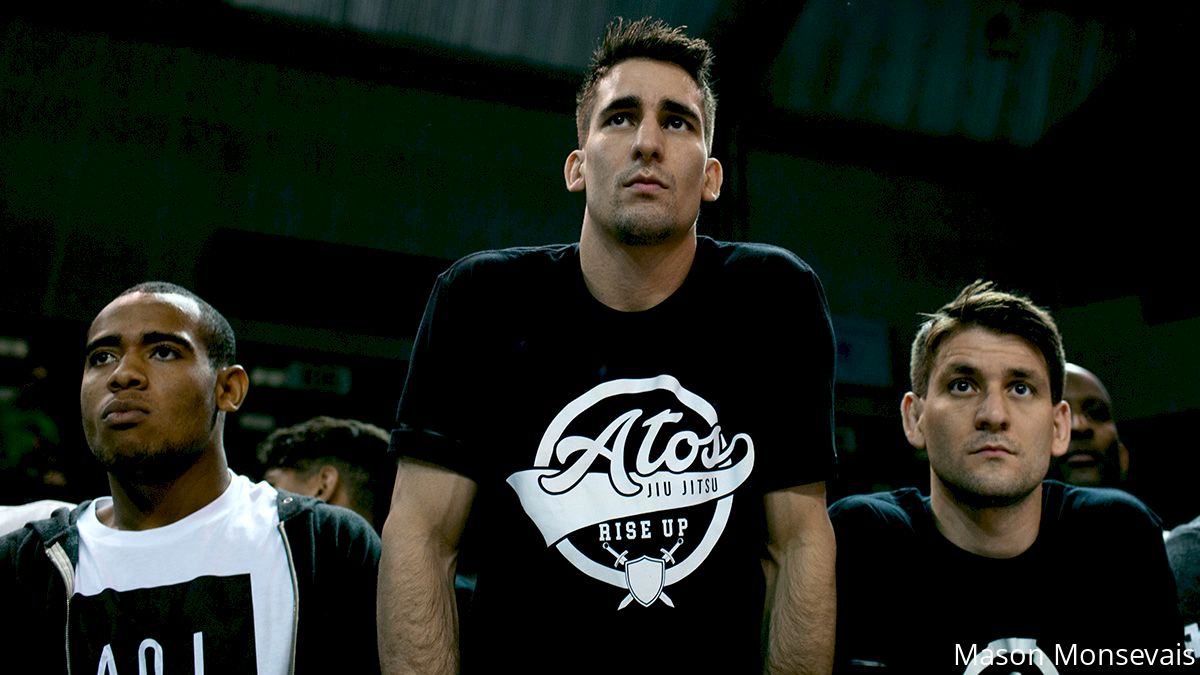 The Mendes brothers Rafael and Guilherme are, without a doubt, jiu-jitsu's most influential figures under the age of 30.
An inspiration and influence to grapplers around the world, the Mendes brothers set a new standard in the sport both on the mat and in business. Their finely honed techniques are known as some of the most effective and defining of the current era, and their carefully crafted image and branding -- something unseen in the game until they arrived -- changed forever how athletes and jiu-jitsu gym owners present themselves.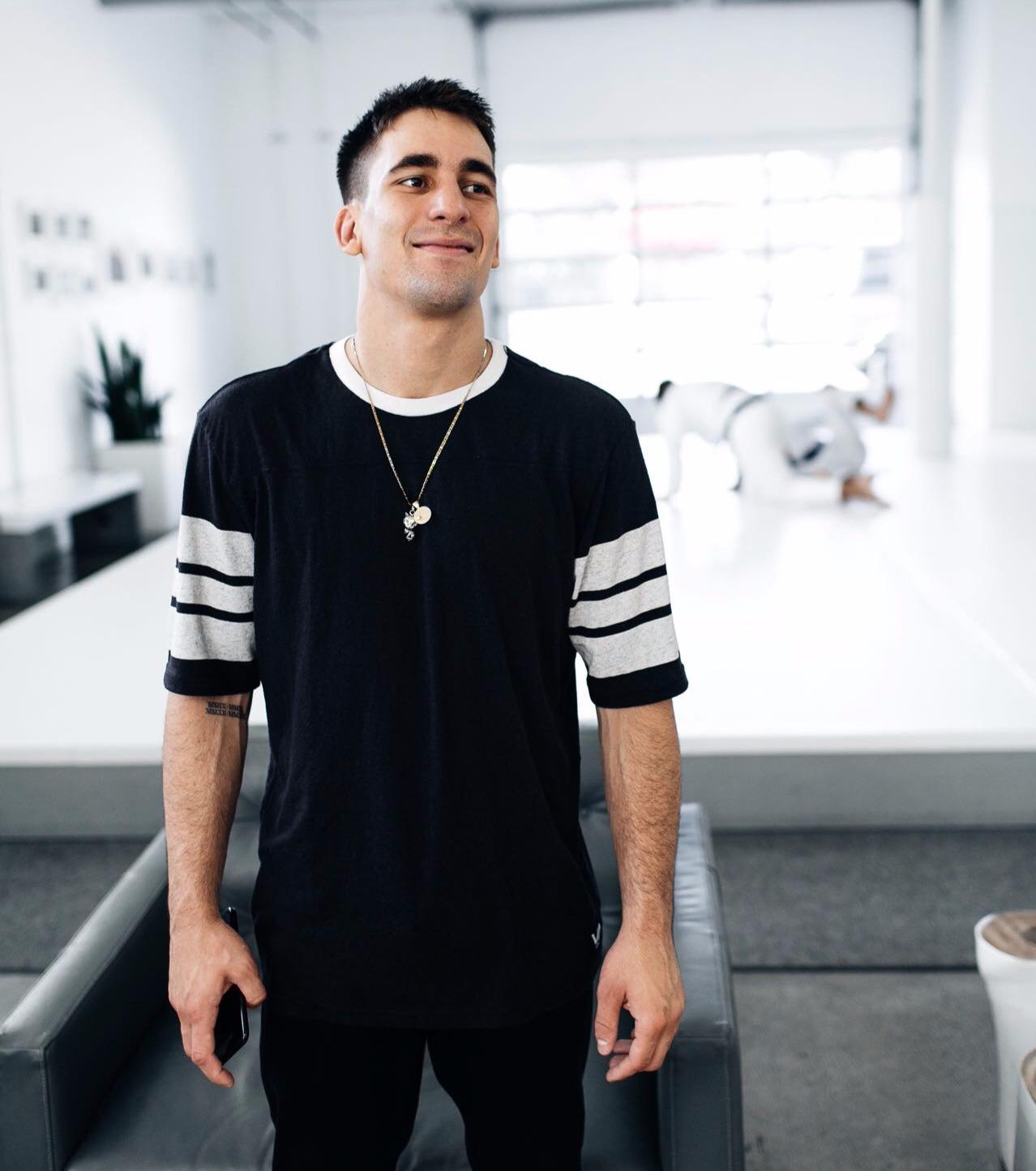 Incredibly, Rafael and Guilherme both stepped away from competition at the height of their success. A four-time world champion, Guilherme (pictured right) has not competed since 2015, while Rafael's last tournament was in 2016 when he captured his sixth world title. Fans reminisce about the success and wish for their return on a daily basis. But the brothers have new goals for their careers, and it involves creating an army.
The Art of Jiu-Jitsu (AOJ) gym in Costa Mesa, CA, is one of the best-known academies in the world. Its stark, all-white design, punctuated by splashes of color from original artwork, framed photos, and medals, has been a beacon for aspiring practitioners since the Mendes brothers opened the gym in 2012.
Part of the Atos network, AOJ has always had a healthy competition team with a renowned squad of savage juveniles, but it has also quietly unrolled a new program called "Believe & Achieve" that is proving to be one of the most exciting initiatives in the sport.
"Competition has always been a part of our lives and it's exciting to see the students training and preparing themselves to achieve the same goals we were able to accomplish," Guilherme says. "We won the last five years of the IBJJF Pan Kids and last two years of the juvenile team title at Worlds. We definitely have a young generation of champions and expect to keep producing more and more high-level athletes every year. Believe & Achieve started as a program and it started getting much bigger. We have great plans for it and we will announce soon."
​Read more: Believe And Achieve: The Art Of Jiu-Jitsu Hit Squad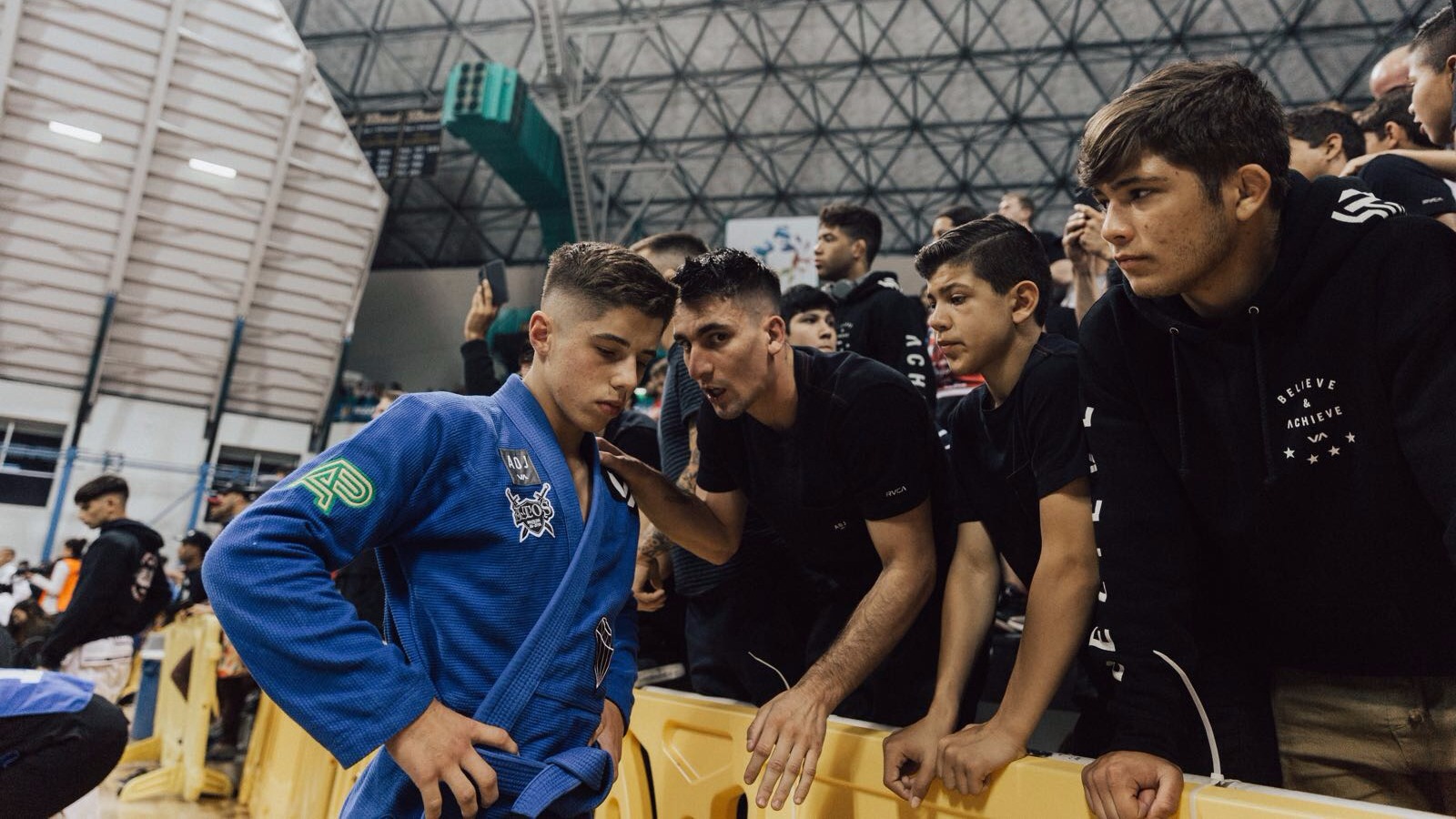 Guilherme Mendes offers some advice to AOJ / Believe & Achieve athlete Tainan Dalpra at the IBJJF 2017 World Championships. Photo: Mason Monsevais
The Believe & Achieve program operates by identifying prospective talent and offering these athletes sponsorship, tutelage, and training at AOJ -- but that's not all.
"We are more focused on helping them to manage their career and teach them what is necessary to succeed in the sport as an athlete and be able to work with jiu-jitsu," Guilherme says.
We see so many jiu-jitsu black belts and champions that don't know how to work and have a really hard time to make their living with jiu-jitsu, and we want these young athletes to learn it the right away.
If there is anybody who can offer valuable lessons, it is the Mendes brothers. Their combined 10 world titles, their growing academy, and their relationships with influential businesses and brands mark them out as savvy and calculated decision makers. Currently they are offering their experience to a new generation of competitors in regard to jiu-jitsu, but their own development and career paths are far from over. They are approaching this new phase of their lives with the same level of focus and commitments as they did their athletic endeavors.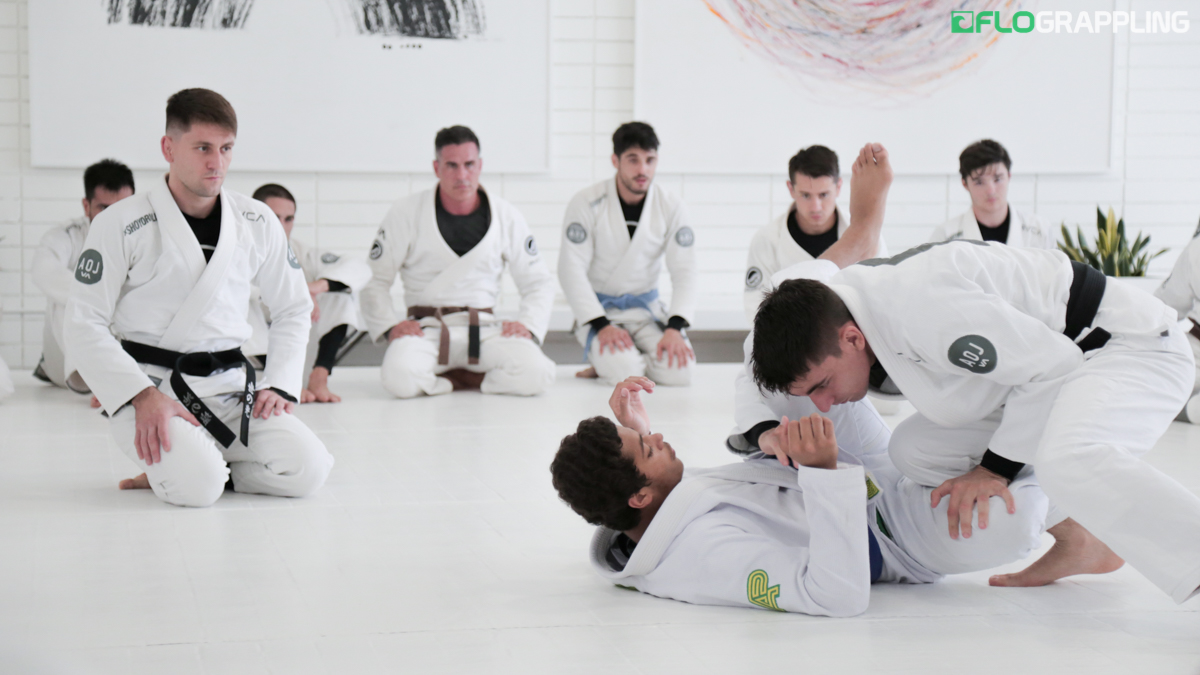 Rafael and Guilherme Mendes teaching at their Art of JIu-Jitsu gym in Costa Mesa, California. Photo: Hywel Teague / FloGrappling
"We have a lot going on right now -- our life as a competitor was much easier than it is right now," Guilherme says. "Before, the only goal was to win a tournament, and we already knew the formula to make it happen. It was just a matter of putting work in."
The summer months after the World Championships are traditionally a quieter time with fewer major competitions. The AOJ competition team has been training and testing itself in small competitions while the brothers travel, teach, and work on our new projects. With no obligation to prepare for competition, they are working full-time on expanding the AOJ brand.
That means we'll be seeing a lot more from AOJ and the Mendes brothers. In addition to their plans to grow their team and continue dominating the competition scene, a new Southern California location is in the works and Gui promises he and his brother will teach in both academies.
The new goals are harder to accomplish and there is a lot of new things that we are learning, so it is more interesting for us and a new challenge. We are determined to become black belt world champions in business right now.
You may also like:
Inside Art of Jiu-Jitsu: Training With The Mendes Bros Before IBJJF Worlds
---
FloGrappling's hottest content, delivered to your inbox
Don't miss breaking news, feature stories, event updates, and more. Sign up for the FloGrappling mailing list today.