SJJIF Worlds: Erberth And Keenan To Finally Face Off?
SJJIF Worlds: Erberth And Keenan To Finally Face Off?
The SJJIF Worlds will be awarding over $68,000 in prize money. Naturally this has brought out some of the top athletes in jiu-jitsu.
Oct 25, 2017
by Michael Sears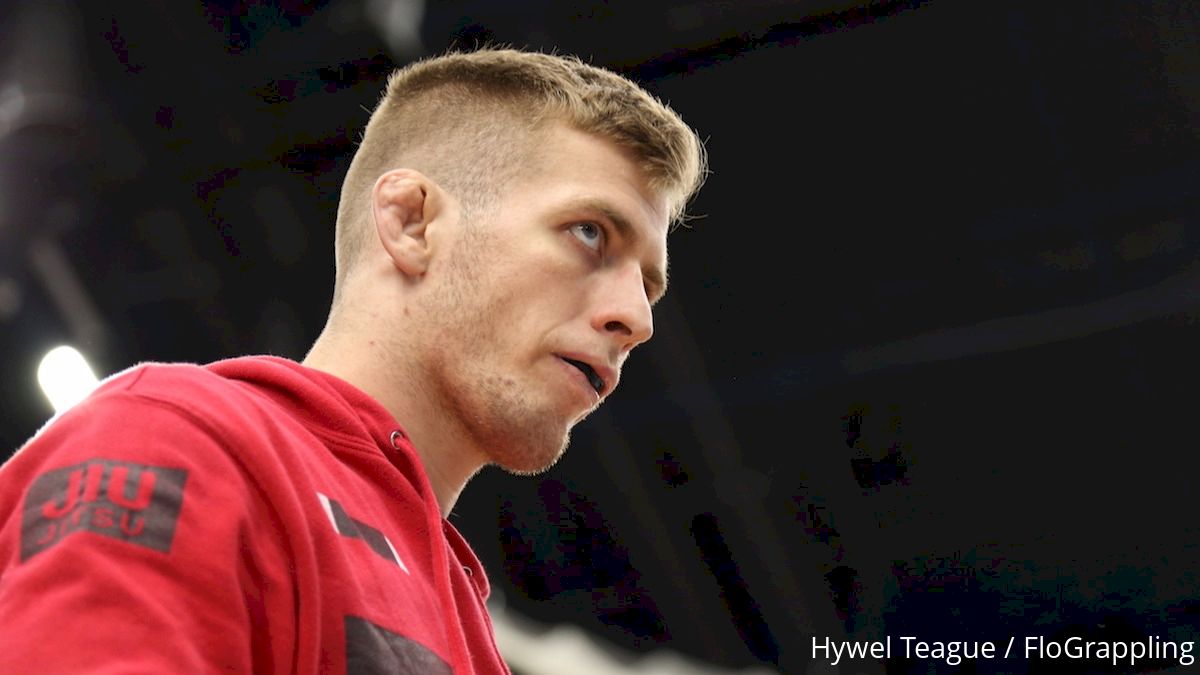 The Sport Jiu-Jitsu International Federation (SJJIF) is awarding over $68,000 in prize money to its world championship winners this weekend in Long Beach, CA. Naturally this has brought out some of the top athletes in jiu-jitsu.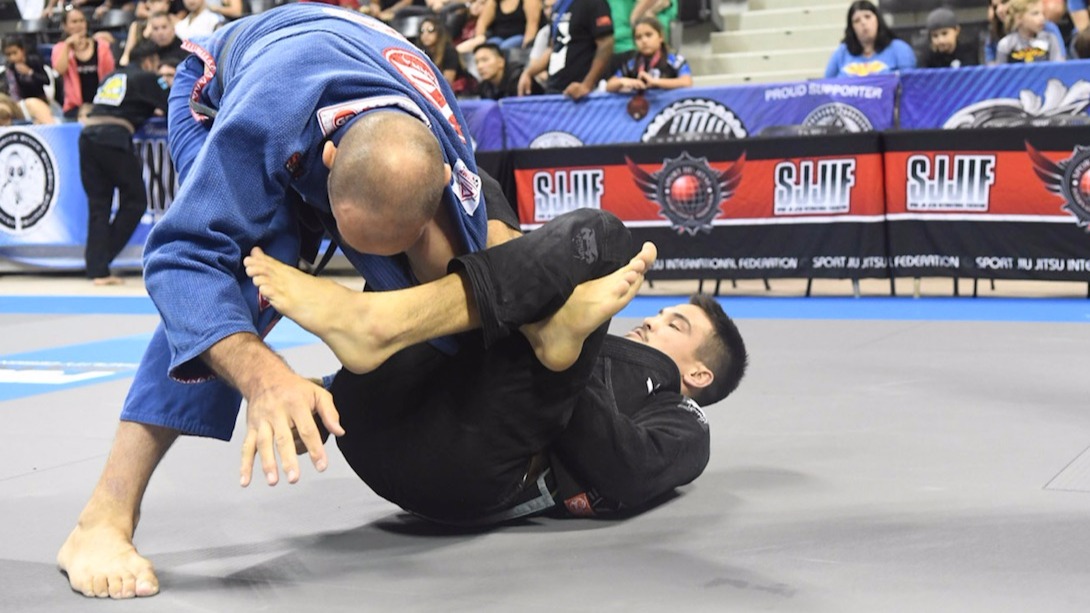 ​Isaac Doederlein in action at the SJJIF 2016 Worlds. Photo: Chase Smith / FloGrappling
The big-money opportunities are in the male and female black belt absolute divisions, with $15,000 going to each champion. The male and female black belt no-gi absolute divisions will be worth $5,000, making a possible double-gold performance worth $20,000.
Elite women black belts come out for cash prizes
The women's divisions may add up to only 12 competitors, but incredibly 50 percent of the women registered are IBJJF black belt world champions, along with two former world absolute champs. Tayane Porfirio (Alliance), the 2017 IBJJF women's weight and absolute champion, has looked nearly unstoppable since her promotion to black belt last year.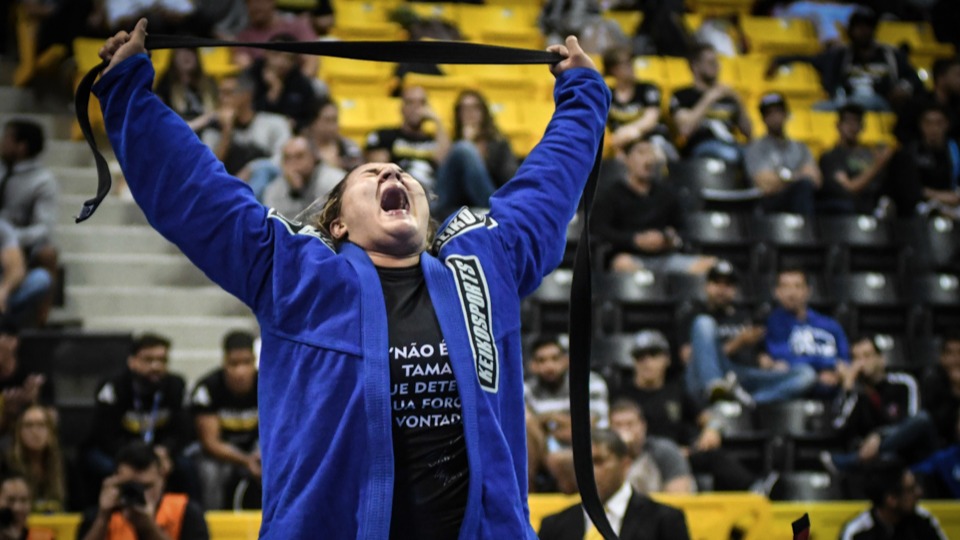 Tayane Porfirio. ​Photo: Chase Smith / FloGrappling
Porfirio will be tested at this tournament by seven-time world and two-time ADCC champion Gabi Garcia (Alliance). The SJJIF rules prohibit closeouts between teammates, so this dream matchup between two of the most dominant women in history is likely to go down.
Four more women who took home IBJJF Worlds gold in 2017 are expected to compete. Maxine Thylin (Gracie Humaita), Luiza Monteiro (NS Brotherhood), Ana Carolina Vieira (GF Team), and Nathiely de Jesus (Cicero Costha) have registered, and they will no doubt be after the $20,000 available in the absolute divisions. Reigning Pan champion Jessica Flowers (Gracie Barra) and 2017 IBJJF world brown belt champion Catherine Perret (Checkmat) most certainly could do some damage in this division as well.
Erberth and Keenan to finally face off?
The men's divisions contain an incredible amount of talent and some of the most dominant competitors on the scene today. Erberth Santos (Esquadrao), Keenan Cornelius (Atos), Lucas "Hulk" Barbosa (Atos), Tarsis Humphreys (Alliance), Isaac Doederlein (Alliance), Yan "Pica Pau" Lucas (Ribeiro), Max Gimenis (GF Team), Gustavo Dias (Ribeiro), and Diego Ramalho (ZR Team) are a few of the big names registered. Santos, Cornelius, and Barbosa are three of jiu-jitsu's most active athletes and each of them is on a tear in 2017.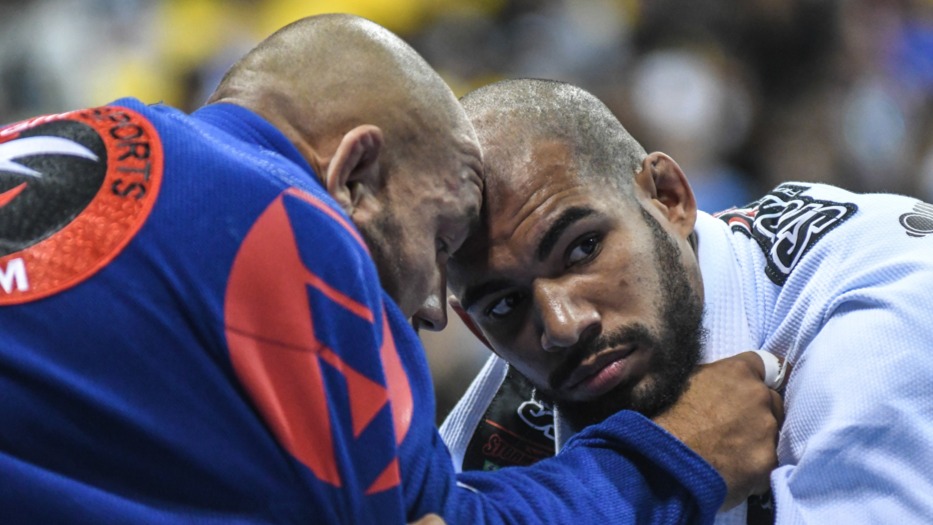 ​Erberth Santos will eye the cash prize this weekend. Photo: Chase Smith / FloGrappling
Santos, formerly of Atos but now heading his own team, has won Worlds and Pans already in 2017. Along the way he has amassed a 63-7 win-loss record this year, with 29 of those victories coming by submission. In his three years at black belt, he has victories over such names as Andre Galvao, Romulo Barral, Felipe Pena, Bernardo Faria, Roberto "Cyborg" Abreu, Nicholas Meregali, Tim Spriggs, Jackson Souza, and Mahamed Aly.
Atos teammates Hulk and Cornelius have seemingly been competing at everything lately, with at least one of them usually winning an absolute division every weekend. Both men won the 2017 IBJJF American Nationals as well as several international opens each. Hulk is 42-7 in 2017 with 14 submissions, while Cornelius is 37-2 with an incredible 30 of those wins coming by submission. Both of Cornelius' losses this year have come in no-gi competition.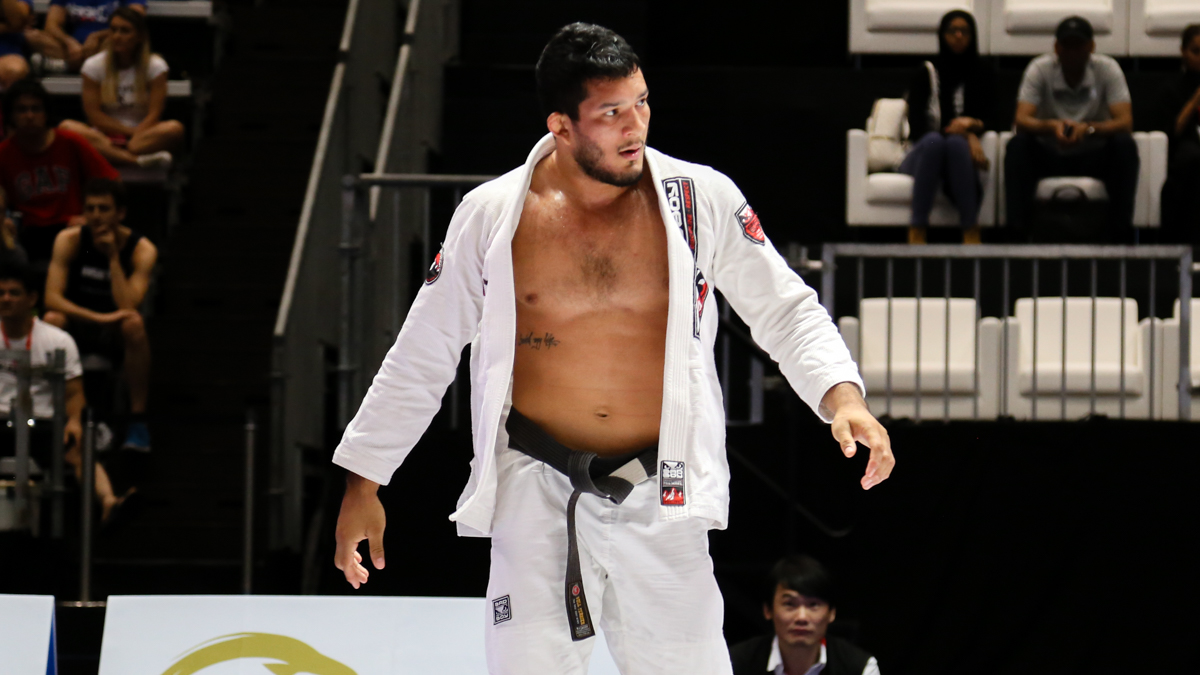 ​Lucas Barbosa. Photo: Hywel Teague / FloGrappling
Cornelius vs. Santos is a matchup that fans have been dying to see, and this will most likely be the first meeting of many between the two. The clash of styles in Santos' fast-paced, blitz-style passing and Cornelius' worm guard is certainly an intriguing fight to look forward to this weekend.
WATCH: Keenan Cornelius Worm Guard Breakdown
---
WATCH: Erberth Santos Kneebar Breakdown by Shawn Williams