Michelin-Starred Brown Belt Alex Atala Is The Real Badass Jiu-Jitsu Chef
Michelin-Starred Brown Belt Alex Atala Is The Real Badass Jiu-Jitsu Chef
The real badass chef of jiu-jitsu is brown belt Alex Atala, brains behind one of the top-ranked restaurants in the world.
Oct 24, 2017
by Hywel Teague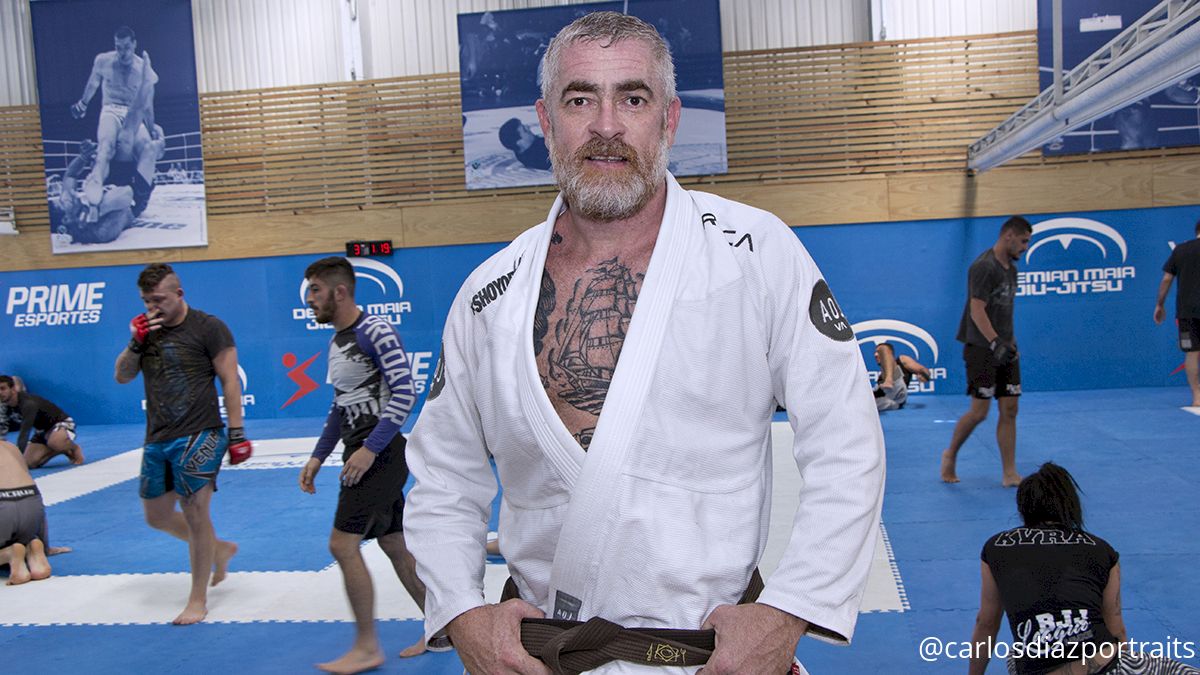 He may not be the best-known foodie in jiu-jitsu, but the real badass chef is brown belt Alex Atala, brains behind one of the top-ranked restaurants in the world.
49 year old Atala -- who hails from Sao Paulo in Brazil -- runs the restaurant D.O.M., which in 2014 was ranked the fourth-best restaurant in the world. He was the subject of an episode the Netflix documentary series Chef's Table.
And when he's not training you can find him on the mats training jiu-jitsu alongside some of the best practitioners in the world, such as Demian Maia.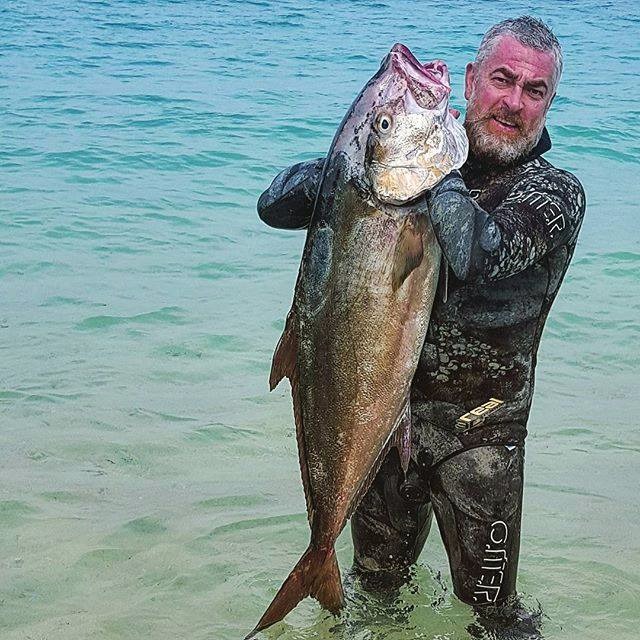 With two Michelin stars to his name, Atala is considered one of the most creative and environmentally-minded chefs in the world today.
He makes contemporary food that uses traditional Brazilian ingredients such as ants from the Amazon, and he loves spearfishing giant catches that he then uses in his recipes.
Much like everybody's favorite blue belt, TV presenter / chef / author Anthony Bourdain, it seems Atala loves to pack a gi in his bag when he travels for work.
Follow his Instagram and you'll see him regularly training at UFC fighter Demian Maia's gym in Sao Paulo, his home base.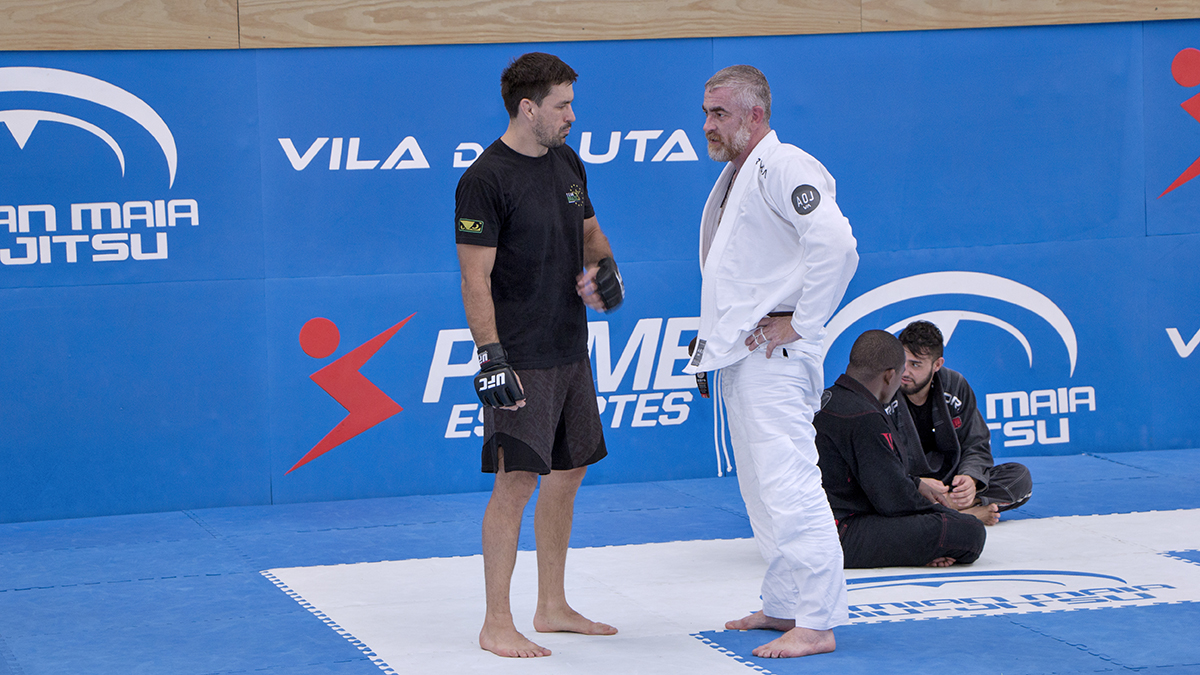 Demian Maia with Alex Atala. ​Photo: Carlos Diaz. Instagram: @carlosdiazportraits
Some of the jiu-jitsu stars who Atala has trained with include ADCC champions Felipe Pena and Gabi Garcia, and top black belts Michael Langhi and Dillon Danis.
Atala has hosted Danis for dinner a number of times, both in New York and inviting him to his restaurant in Sao Paulo.
Atala often visits and spends time in New York where he enjoys training at the Renzo Gracie Academy with Rolles Gracie and the rest of the RGA crew. "Alex is extremely passionate about jiu-jitsu," says Rolles Gracie.
He has a busy life, always traveling around the world. And every time he's here in New York for business it's not unusual to see him sweating on the mats with all the guys. He always makes time to get his training going.
Of course, the Renzo Gracie Academy is the home gym of Bourdain, who featured Atala on an episode of his 2012 TV series 'The Layover'.
This was before Bourdain started training jiu-jitsu, but he was certainly impressed by the Brazilian's culinary credentials and had this to say in an interview with Timeout:
I met Alex for the first time around 2001 or 2002, at D.O.M., and I was blown away by his skillful and delicious use of what were (to me) exciting and entirely new flavors. It was a revelation. He was -- and remains -- way ahead of his time.
Another elite grappler to share both the mats and a dinner table is Gracie Barra's AJ Agazarm. "The way I first met Alex was quite funny. When I was training on the mats, a friend of mine walked up and mentioned someone had been watching me train and wondered if I would be willing to roll with him. At the time I had no idea of his background or area of expertise, but when I glanced over I saw a man with this eager poise to learn. So I said to my friend, 'sure let's go for it!'"
When I first rolled with Alex, I wasn't taken back by his skill set as much as I was intrigued by his approach to certain positions. When you are a master in your craft no matter the field, you possess this unique creative ability that can translate into self expression for anything you do, and I saw this in Alex as we trained.
"When we finished training he invited me to lunch where, along with tattoo extraordinaire Stefano Alcantara and friends, we ate at this Peruvian restaurant over in Brooklyn called Llama Inn. At this point I had no idea who Alex was or what he did. When we got to the restaurant they welcomed us with open arms. I saw the chef from behind the kitchen come out and pay his respects to Mr Atala. I then watched Alex order for everyone at the table and his reasoning behind each dish. This was something spectacular. He knew exactly what he wanted and why."
Dinner was very similar to my experience with him on the mats. Alex Atala is a passionate, devoted, man. Anything in life that he sets his mind to, I'm confident he will achieve. I went home that night and watched his special on Netflix after Stefano told me about it, and man was I blown away!
Watch: Alex Atala's Ultimate Guide to Brazil on Being Frank