Weekend Recap: Erberth Santos Opens Own Gym In Sao Paulo
Weekend Recap: Erberth Santos Opens Own Gym In Sao Paulo
A top black belt opens his own gym, Eddie Bravo has plans to develop his combat jiu-jitsu and more.
Nov 20, 2017
by FloGrappling Staff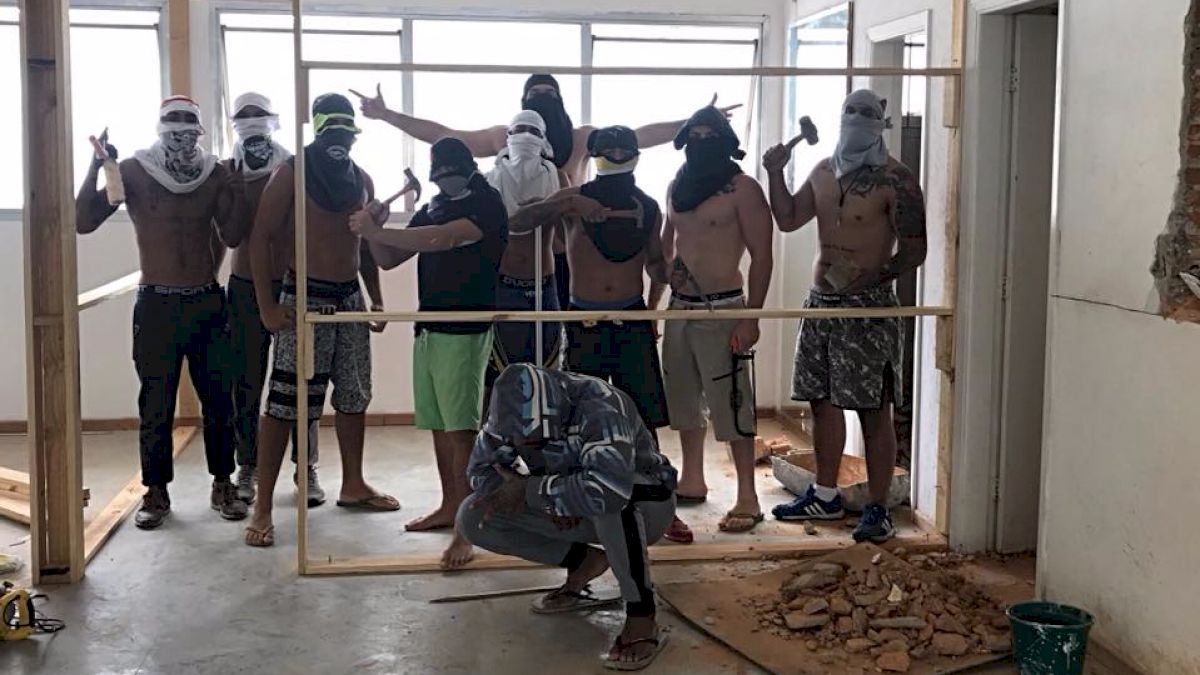 A top black belt opens his own gym, Eddie Bravo has plans to develop his combat jiu-jitsu, and more are featured in our essential weekend recap from the grappling world.
Erberth Opens Esquadrao Brasileiro
Reigning IBJJF world champion Erberth Santos will open his own gym on Monday night in Sao Paulo, Brazil. The 23-year-old black belt has gone independent and formed a team called Esquadrao Brasileiro (Brazilian Squad).
The grand opening of the gym will see a seminar given by Santos and some friends, including black belts Luan Carvalho, Victor Toledo, and Isaque Paiva.
Santos has been very active on his Instagram Stories with behind-the-scenes progress reports — go follow him for more updates.
---
Eddie Bravo wants to introduce upkicks to Combat Jiu-Jitsu
10th Planet Jiu-Jitsu founder Eddie Bravo has got plans to introduce more strikes to his "Combat Jiu-Jitsu" event, which currently allows open palm strikes to the head and body.
Posting to his team's forum, Bravo revealed the introduction of upkicks is to promote more grappling — and not more striking.
"I'm working on getting upkicks allowed, gonna run it by the commission," Bravo wrote. "Some competitors were feeling too comfortable standing over their opponent who was in open guard. Allowing upkicks will force the guy standing to get down and pass the guard. Again, CJJ is all about jiu-jitsu. The strikes weren't added for [TKOs], they were added to open up submissions."
---
Mendes brothers and Galvao conduct seminar tour in Mediterranean
The Mediterranean countries of Lebanon and Greece had the fortune to host three of the world's top grapplers as Andre Galvao and Rafael and Guilherme Mendes went on a seminar tour in the region.
The Atos crew's journey was chronicled by Art of Jiu-Jitsu creative director Mason Monsevais and includes lots of amazing food, historical locations, and — of course — plenty of slick jiu-jitsu.
Watch the videos below:
---
Quick IBJJF results: Dimitrius, Wardzsinki, and Do Val clean up
There were three IBJJF events over the weekend. See here for our report on the New York BJJ Pro.
In Salvador, Brazil Alliance heavyweight Dimitrius Souza took double gold. Souza is practically unbeatable in IBJJF tournaments in Brazil, and this marks another local conquest for the grappler.
Black / Adult / Male / Heavy
1 - Dimitrius Soares Souza - Alliance
2 - Vinicius Gimenes da Silva Ferreira - Nova União
3 - Moises Cavalcante - GF Team
3 - Wilker Tailan Silva Costa - Família Kadu Pedreira
Black / Adult / Male / Open Class
1 - Dimitrius Soares Souza - Alliance
2 - Cássio Francis da Silva - Gracie Barra
3 - Admilson Gobi Junior - Team Lloyd Irvin
3 - Bruno Rafael Pereira Santos - Zenith BJJ
In Madrid, Spain, Adam Wardzinski and Claudia Do Val cleaned up, with both black belts also achieving double gold, albeit in a relatively quiet tournament. Wardzsinki and Do Val competed only last week in Rio de Janeiro at the UAEJJF Grand Slam, marking a quick turnaround for the champs.
Black / Adult / Male / Heavy
1 - Adam Wardzinski - CheckMat
2 - Tyrone Gonsalves - Omar Salum Jiu-Jitsu
Black / Adult / Male / Open Class
1 - Adam Wardzinski - CheckMat
2 - Mathias Fernandes Ribeiro - Mathias Ribeiro Team
3 - Arturo Salas Espies - Mathias Ribeiro Team
3 - Eduardo Henrique Galana - Tozi Jiu Jitsu
Black / Adult / Female / Heavy
1 - Claudia Fernanda Onofre V. Doval - De La Riva JJ
Black / Adult / Female / Open Class
1 - Claudia Fernanda Onofre V. Doval - De La Riva JJ
2 - Charlotte von Baumgarten - Mathias Ribeiro Team
3 - Maria Eduarda Vieira Santos - Braziliam Power Team
3 - Serena Gabrielli - Flow
---
In case you missed it…