Weekend Recap: Gordon Ryan Taps Ralek Gracie
Weekend Recap: Gordon Ryan Taps Ralek Gracie
Ralek tried to settle his debts, but got tapped instead. All this and more in the weekend recap.
Nov 27, 2017
by FloGrappling Staff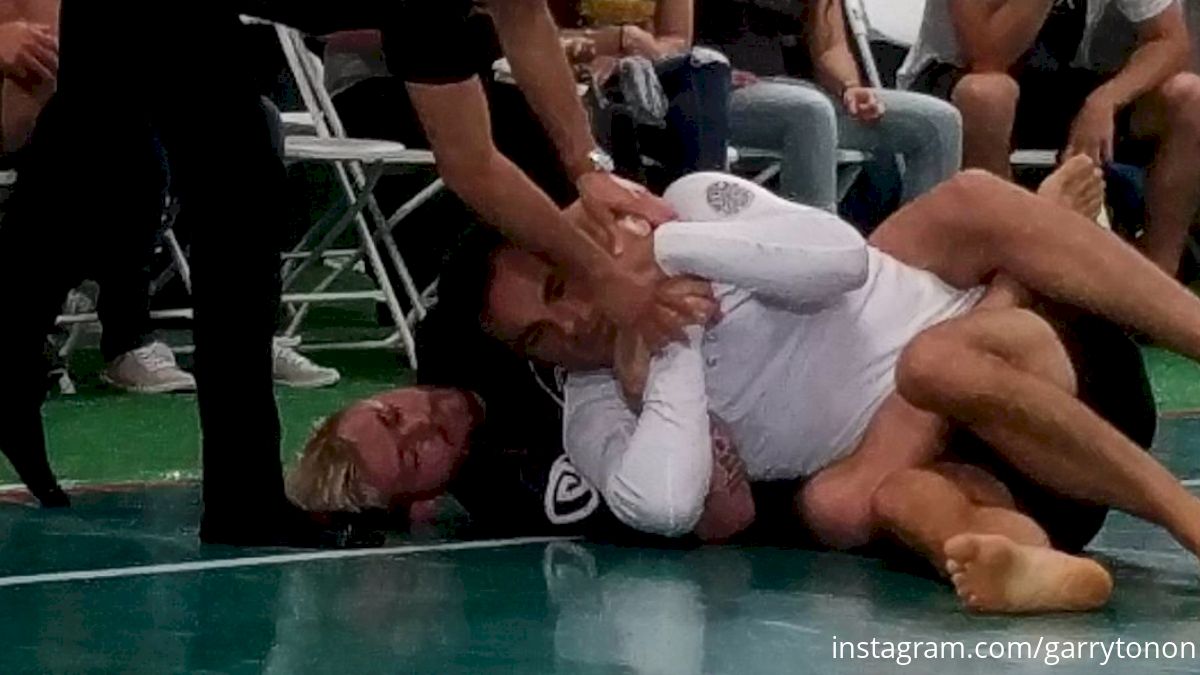 Ralek Gracie tried to settle his debts but got tapped instead. Elsewhere, Eberth Santos and Jackson Sousa both captured double gold — all this and more in the weekend recap.
Return of Metamoris bombs
Ralek Gracie is well known for not having settled his debts relating to previous Metamoris events. His name and his business practices are so tainted that his brothers Ryron and Rener issued an official warning to their affiliates not to do business with him.
Gracie's last-ditch effort was a no-time limit, submission-only match between himself and ADCC champion (and man of the moment) Gordon Ryan on Sunday in Los Angeles.
Ryan tapped him with a reverse triangle from back control, the exact technique that he had predicted he would use to beat Ralek over two weeks ago.
The setup for the event was a far cry from the premium shows Metamoris had been known for, with the organizers opting for a stripped-down, bare-bones setting that was a far cry from the high-production values it was known for in previous events.
---
AOJ crew cleans up on Metamoris undercard
The Mendes brothers provided some support to the event by sending three of their team members to appear on the undercard, and the results were 100 percent in their favor.
Black belt Danny Stolfi submitted Carlos Gomez, brown belt Edmund Kim defeated Sid Scrob, and blue belt Tainan Dalpra impressed by taking out purple belt Alfonso Estrada with an armlock!
Watch a highlight of Tainan's victory here:
---
Erberth unbeatable in Brazil?
Erberth Santos took double gold over the weekend, which isn't surprising seeing as he hasn't lost on Brazilian soil to anybody other than Leandro Lo in over a year.
If you wanted to write a ranking of the best grapplers based in Brazil, Santos is right up there vying with Lo for the top spot. Although Lo hold wins over Santos (three in 2017, no less) and Santos has never beaten Lo, Santos is a 2017 world champion while Lo is not.
Back to the weekend's action, and Santos did what Santos does so well. He went to the IBJJF Sul Americano (South American championships) and cleaned up, taking double gold.
Poor old Dimitrius Souza. He's legitimately one of the very best competitors in Brazil, but the Alliance heavyweight has yet to find an answer to Santos' game. They played out almost the entire match in 50-50, unfortunately making for one of their least exciting encounters. Still, Souza had lost the last two out of three matches to Santos via submission, so this was progress.
---
IBJJF Paris Open
Checkmat black belt Jackson Sousa won double gold, winning the heavyweight and absolute divisions. Living and teaching in London, Sousa is one of the top Brazilians based in Europe, and he continues to show it with dominance in every European IBJJF tournament he enters.
Another impressive performance worth noting was that of Norwegian black belt Tommy Langaker, who all three matches in the middleweight division via submission. He would submit another three opponents in the absolute before losing via points to Sousa.
---
Join The Conversation On Social
• Follow us on Twitter
• Follow us on Instagram
• Follow us on Facebook