2017 KASAI Pro
Who Is The Australian Badass I Keep Seeing, Craig Jones?
Who Is The Australian Badass I Keep Seeing, Craig Jones?
Austrailian black belt Craig Jones was propelled to the forefront of the jiu-jitsu community this fall.
Dec 7, 2017
by Will Safford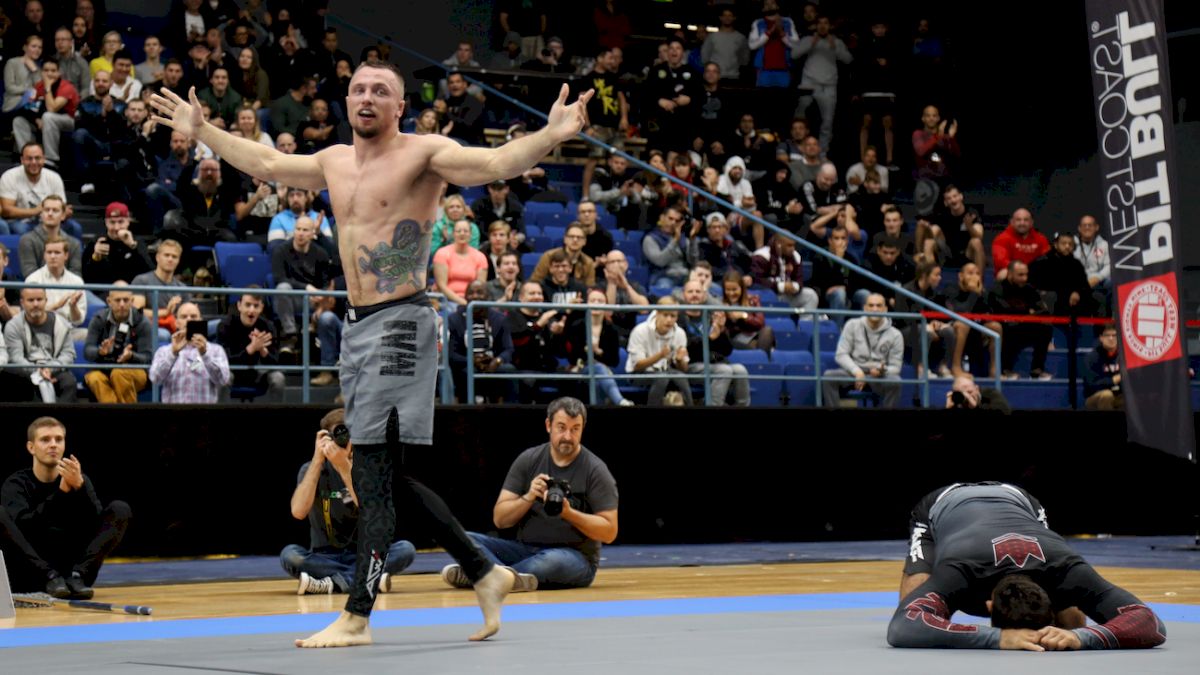 Sometimes when top competitors don't live in the big jiu-jitsu areas such as Rio, Southern California, or New York, they don't get easy access to the spotlight. But if you submit potentially the best competitor of the time, on the biggest stage of the year, you're propelled to the limelight almost instantly.
Enter Craig Jones.
Jones, who seemingly rocketed to the forefront of the jiu-jitsu community this fall, trains out of Absolute MMA in Melbourne, Australia, and received his black belt not even a full year ago from the hands of Lachlan Giles. Jones competes both with and without the gi but is more accomplished in no-gi competition. In 2015, he won the IBJJF No-Gi World Championship as a purple belt and was promoted to black belt in December 2016 after only one year as a brown.
The submission-only style of competition seems to suit Jones' jiu-jitsu best, as he possesses a high understanding of the leg-attack game. In fact, seven of his 11 victories this year have come by way of heel hook. Known to pull guard rather than elect for top position, this strategy has allowed him to climb deep into several recent no-gi tournaments, including EBI and the prestigious ADCC Championship.
Photo by Blanca Marisa Garcia
The 26-year-old has earned submission victories over Leandro Lo, Murilo Santana, Nathan Orchard, Darrah Oconaill, and Chael Sonnen, and the future looks bright for Jones as the pro event invites keep coming.
Jones has two sub victories in the Submission Underground promotion since May, one at SUG 4 over Micah Brakefield and another at SUG 6 against Ben Egli. He just recently competed in EBI 14 and made it to the finals against the red-hot Gordon Ryan, nearly tapping the ADCC Champ with a vicious armbar in overtime.
Photo by Blanca Marisa Garcia
Jones is once again stepping into the spotlight, this time at one of the most anticipated events of the year, the KASAI Pro in New York City this Saturday.
He will face the brutally resilient veteran Murilo Santana in a rematch of their recent showing at ADCC in September. After Jones shocked the world by tapping Leandro Lo with an RNC, he followed up with an impressive flying triangle to submit the Unity JJ coach Santana before being shut down on points by Keenan Cornelius in the semifinals.
Watch KASAI Pro live or on demand only on FloGrappling
Santana will certainly be prepared this time for any flying attacks and has a lot on the line as he competes in his current hometown — not only alongside his fellow training partners including Mansher Khera and Junny Osascio but also in front of his students who will surely be in attendance for the Brooklyn-based event.
Jones and Santana will face off in a 10-minute sub-only no-gi bout, which will go into a six-minute overtime if no finish is had within regulation. The overtime period is fought under the IBJJF scoring system; however, advantages are not scored. All ADCC submissions are legal which plays nicely into the leg-attack focus of Jones, but Santana is no stranger to that approach, as he's competed in three ADCC championships thus far.
Tune in here on Saturday at 6 PM EST to see if Santana can put a stop to the barreling hype train out of Australia or if Jones has the recipe to double up against the very accomplished Brazilian veteran.