KASAI Pro is a new grappling tournament that promises an innovative approach to the traditional no-gi scene.
On Saturday, eight of the best 155lb jiu-jitsu athletes on the planet will battle for the KASAI Pro World Lightweight Championship in Brooklyn, New York. The entrants have been sorted into two groups of four, and the top competitor from Group A will meet the top competitor from Group B in the final for the belt and $8,000!
Watch KASAI Pro live or on demand, only on FloGrappling
The makeup of the groups is essential to the outcome of the event. A submission win counts as three points, a win via points is two points, and a draw is one point for each man.
Rules Format: Six-minute matches under the IBJJF point system with the exception of no advantages.
Legal Techniques:
• Any kind of choke (except for using the hand to close the windpipe).
• Any armbar, shoulder lock, or wrist lock.
• Any leg lock or ankle lock.
• Slamming can be used only in order to prevent a submission. Otherwise is considered as illegal.
Without further ado, let's jump into the groups.
GROUP A
Gianni Grippo | Celso Vinicius | Junny Ocascio | Ericco Cocco
Gianni Grippo has competed a staggering 19 times in 2017, with results spanning the gamut including some of the biggest wins and most disappointing performances of his career. When asked what excited him about KASAI Pro, Grippo said that he wanted to face Celso Vinicius because...
"Vinicius would visit Renzo's Academy when I was a blue belt and just kill me… I hope that goes a bit better now that I'm a back belt. (laughs)"
Grippo's major strengths coming into show include his endless gas tank; in fact, the MGA rep seems to be in the best shape of his career. He's also a drilling and game-planning machine — we have no doubt Grippo has been watching countless hours of tape on all seven athletes ahead of KASAI and will have a very specific strategy for each opponent standing in front of him.
However, KASAI rules allow for the deadly heel hook and various other lower-limb submissions that Grippo may not be as familiar with as some of the other competitors. Specifically in the case of group A, Grippo will face Enrico Cocco at some point, a three-time North American ADCC Trials winner and extremely savvy leg-lock artist. How Grippo performs in that match will be very telling for the rest of the event.
Gianni Grippo vs. Shane Jamil-HIll Taylor IBJJF 2017 No-Gi Pans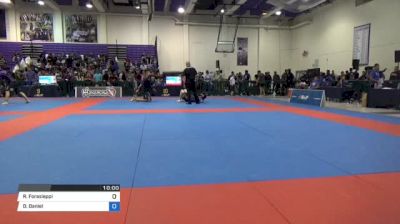 Create a free account to unlock this video!
Get Started
Already a subscriber? Log In
---
Celso Vinicius is the stalwart veteran of the tournament field. A three-time gi world champion and an ADCC veteran, Vinicius has been in the game longer than anyone else on the card. He's a pitbull who manages distance well on the feet and on the ground. Expect him to employ heavy collar ties on the feet and an old-school approach of trying to play on top, pass the guard, and get the choke.
Vinicius is exceptionally difficult to score a point, let alone submit — he took JT Torres to the brink in their ADCC quarterfinal match, with Torres only edging out the win in the dying seconds of the round. Finally, Vinicius is one of three men from ADCC who competed in the 77kg division; KASAI athletes are required to weigh in at 155lbs, or 70.3kg. Expect him to look beefy next to Grippo, who just competed at 141lb at No-Gi Pans.
Celso Vinicius vs. Enrico Cocco — ADCC 2017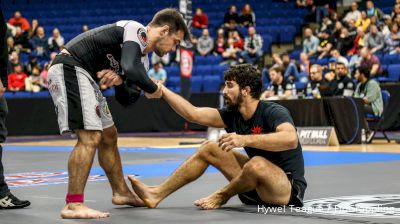 Unlock this video, live events, and more with a subscription!
Get Started
Already a subscriber? Log In
---
Enrico Cocco is an enigma. One of the earliest jiu-jitsu atheltes to utlize leg locks as a standard weapon, the Florida native has been tapping competitors in high-level competitons for nearly a decade (he won ADCC trials for the first time back in 2009!).
With that said, Cocco's fan-friendly, entertaining style has often been the cause of his downfall — we can think of absolute wars, such as his match with Garry Tonon at Grappling Pro or his fight with Celso at ADCC 2017, in which he's looked like a BEAST but just couldn't stay ahead on the scorecards.
KASAI's unique rules surely favor Cocco's style over Grippo's IBJJF-influenced approach, but can he overcome the points?
Enrico Cocco Technique: The Slide-By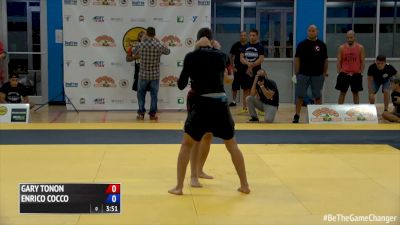 Unlock this video, live events, and more with a subscription!
Get Started
Already a subscriber? Log In
---
Junny Ocasio is the dark horse of the event. As the champion of the only KASAI "trials" tournament, the Unity purple belt is looking to make a name for himself in a big way on Saturday. A win over any of the names in Group A would be a gigantic feather in his cap and only a sign of good things to come.
What do we know about Ocasio's style? Not a ton, But, knowing that he trains at Unity with the likes of Murilo Santa, the Miyaos, Mansher Khera, Dillon Danis, Devhonte Johnson, and more… well that only means he's going to be a lot to handle. We're eager to see Ocasio employ his game against some of the best.
---
GROUP B
Garry Tonon | Mansher Khera | Renato Canuto | AJ Agazarm
Garry Tonon is a man who needs little introduction. The no-gi kingpin has been at the top of everyone's mind since his epic performance against Kron Gracie at the ADCC 2013 World Championship. A five-time EBI champion, two-time No-Gi Worlds brown belt champ, and multiple-time ADCC veteran, Tonon is comfortable in a variety of rule sets and should have zero trouble employing his game in an effective manner at KASAI.
It's clear he's a favorite, but he's not without stiff competition.
Garry Tonon: The Highlights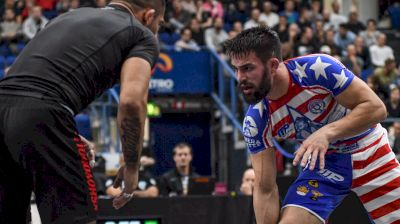 Create a free account to unlock this video!
Get Started
Already a subscriber? Log In
---
"It's been a crappy year."
That's the way Mansher Khera kicked off our interview together, but the Unity representative was all smiles as he proclaimed that the tumultuous times have only made him stronger and that he's looking to end 2017 on a high note. Khera had the tall order of taking on Lucas Lepri in the quarterfinals at ADCC, and we were unable to to witness the full evolution of his no-gi game since making the jump to Murilo Santan's gym. We do know he's well rounded, has an awesome butterfly guard, and is hungry to submit some people.
Mansher Khera vs. Dom Hoskins Fight To Win Pro 51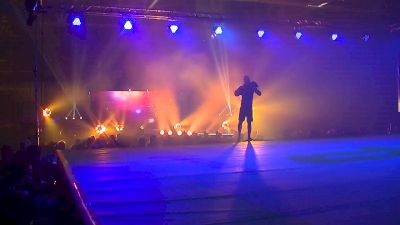 Unlock this video, live events, and more with a subscription!
Get Started
Already a subscriber? Log In
---
Renato Canuto only received his black belt in December 2016 but has already racked up medals in some of the biggest events on the planet such as IBJJF Pans, the UAEJJF LA Grand Slam, and IBJJF American Nationals.
His jiu-jitsu is simply a treat to watch — explosive with incredible takedowns and flying attacks, an agile guard, and just NASTY passing. I don't think it could be any clearer that we enjoy watching Canuto on the mats.
Though Canuto is experienced in every sense of the word, he has yet to face any of the men in Group B — which leaves many intriguing questions that we are eager to see answered. How does he deal with Tonon's leg entanglements? Can he handle Agazarm's wrestling and powerful top game? We'll soon find out.
---
AJ Agazarm is easily among the busiest professional grapplers in the business. Fresh off a disappointing loss at Submission Underground 6 (though he refuses to consider it a "real loss"), it's clear Agazarm is chomping at the bit to get back out on the mats and wreck shop. Agazarm's willingness to go the extra mile where others quit will surely be to his benefit in a round-robin scenario.
Well versed and unafraid of lower-limb attacks, Agazarm will likely charge headlong into whatever Tonon, Khera, and Canuto throw at him. We're looking forward to watching Agazarm wear down his opponents through the rounds and use his grinding style to his advantage.
Tune in Saturday, Dec. 9, at 6:30 PM EST to watch the KASAI PRO LIVE, only on FloGrappling.