IBJJF 2017 World No-Gi Jiu-Jitsu Championships
Who's In, Who's Out At IBJJF 2017 No-Gi Worlds?
Who's In, Who's Out At IBJJF 2017 No-Gi Worlds?
The IBJJF 2017 No-Gi World Championships is just days away.
Dec 11, 2017
by FloGrappling Staff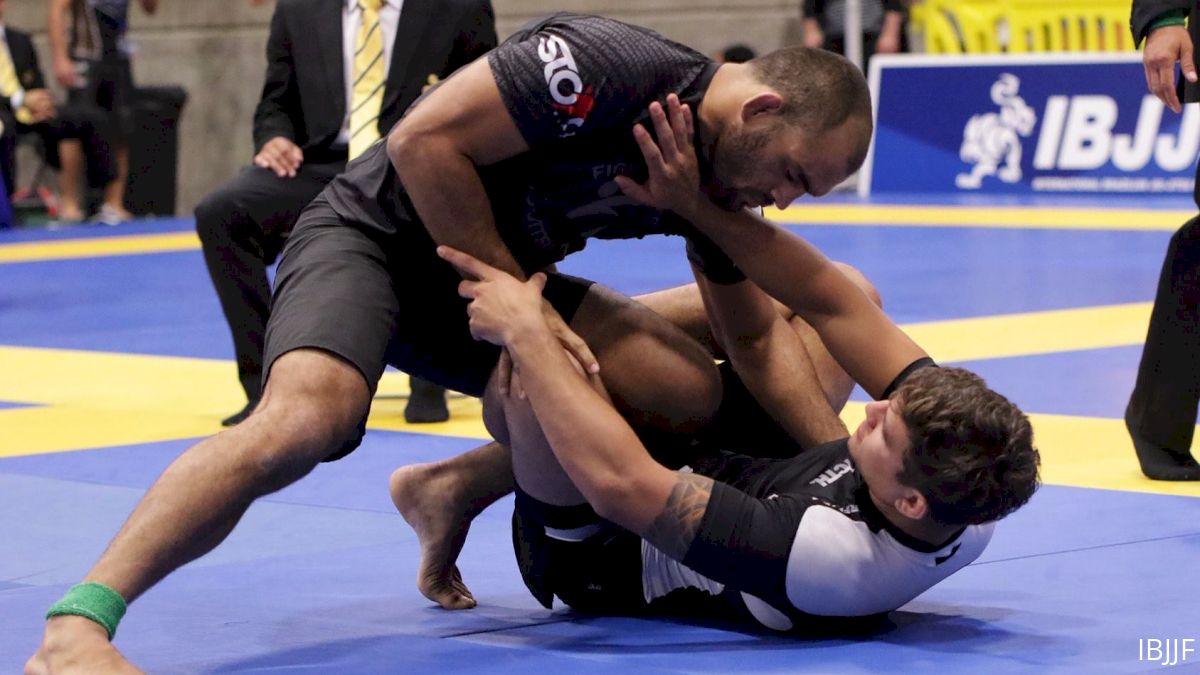 The IBJJF 2017 No-Gi World Championships is just days away. The two-day tournament goes down on Dec. 16-17 in Anaheim, CA, and the event is broadcasting live and on demand on FloGrappling.
There are 132 male and 24 female black belts signed up for the event.
In the men's divisions, only two champions will return in the same division in which they won in 2016.
Caio Terra is back to claim his no-gi crown; he'll be shooting for no less than his 10th consecutive IBJJF no-gi world title (five as rooster and four at light-feather). He has gone undefeated in his weight divisions at No-Gi Worlds since his first title there in 2008, and with only seven people in his division there is a 99 percent chance he'll leave champion once again.
Osvaldo "Queixinho" Moizinho is back at featherweight. Last year he closed out with teammate Samir Chantre, who is also signed up at feather. The Ares BJJ reps will no doubt shoot for a second straight year in which they take the top spots.
Of the other 2016 champions, four are out (Michael Musumeci, Marcio Andre, Luiza Panza, and Yuri Simoes).
Middleweight champ Marcelo Mafra has moved up to compete in the masters 1 division, while medium heavyweight champ Josh Hinger and heavyweight champ Lucas Hulk Barbosa have both switched categories, with Hinger dropping to middleweight and Hulk moving up to super heavy.
In the women's divisions, light-featherweight champ Pati Fontes, featherweight champ Talita Alencar, and medium-heavyweight champ Nathiely Jesus are all back to defend their titles, although Jesus is alone in her division and gets automatic gold, meaning we'll only see her compete in the absolute (a title she also won last year).
Reigning lightweight champ Tammi Musumeci is dropping to featherweight, while 2016 middleweight and heavyweight champions Amanda Alequin and Andresa Correa, respectively, have not signed up to compete.
Watch the IBJJF 2017 No-Gi World Championships LIVE or On Demand ONLY on FloGrappling.