Create a free account to unlock this article!
Get Started
Already a subscriber? Log In
Three competitors from GF Team say they were victims of a scam that saw them lose thousands of dollars each.
Black belt Jaime Canuto and Patrick Gaudio and brown belt Carlos Alberto Oliveira — who believed they were paying for tickets to travel from Rio de Janeiro to Abu Dhabi, UAE, and onto Lisbon, Portugal — were left dismayed upon arriving at the airport to learn their travel bookings did not exist.
The middleweight Canuto, medium-heavyweight Gaudio, and roosterweight Oliveira were all signed up to compete at the Abu Dhabi Grand Slam on Jan. 12-13 and at the IBJJF European Championships in Lisbon the following week.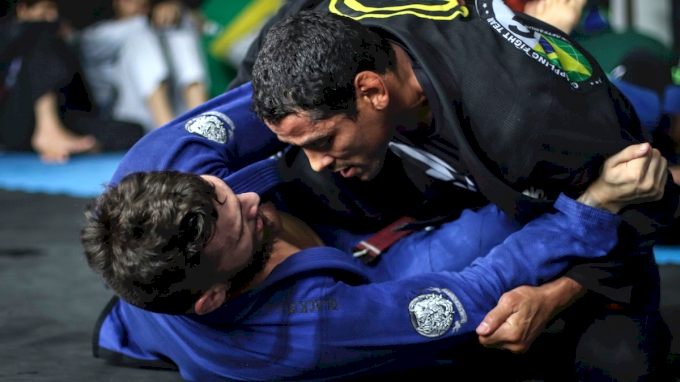 Jaime Gaudio (blue gi) and Patrick Canuto training at GF Team. Photo: Michael Sears
"We fell for a scam," Gaudio said. "To arrive at the airport and go through this embarrassment… We don't have sponsors — this money that disappeared was our own."
Canuto added: "To dedicate yourself like crazy, create expectations for a good performance, and that happens… It sucks."
Believing they were buying tickets from an authorized agent, the athletes said they lost over $3,000 out of pocket each in the fraudulent travel bookings.
"Being a professional athlete in Brazil is hard, as everyone knows, and dealing with bad people makes our journey even more complicated," Canuto said.
Of the three, only Gaudio was able to make alternative travel arrangements, although he will only be able to travel to compete at the IBJJF European Championships and will miss the UAEJJF Grand Slam in Abu Dhabi.
This unrelated case of a fraudulent travel agent follows on from a similar situation last year in which multiple athletes from the Cicero Costha team — including 2016 Prospect of the Year Thalison Soares — said they were also scammed of thousands of dollars.
To recoup the lost funds, Gaudio and Canuto are both available for seminars. To contact them use the links below:
Jaime Canuto Facebook / Instagram