Fight 2 Win Pro 58
Rocha Bests Akbari In Sacramento At F2W Pro 58
Rocha Bests Akbari In Sacramento At F2W Pro 58
Vagner Rocha took the "W" over Dustin Akbari tonight in Sacramento, CA at Fight To Win Pro 58.
Jan 13, 2018
by Will Safford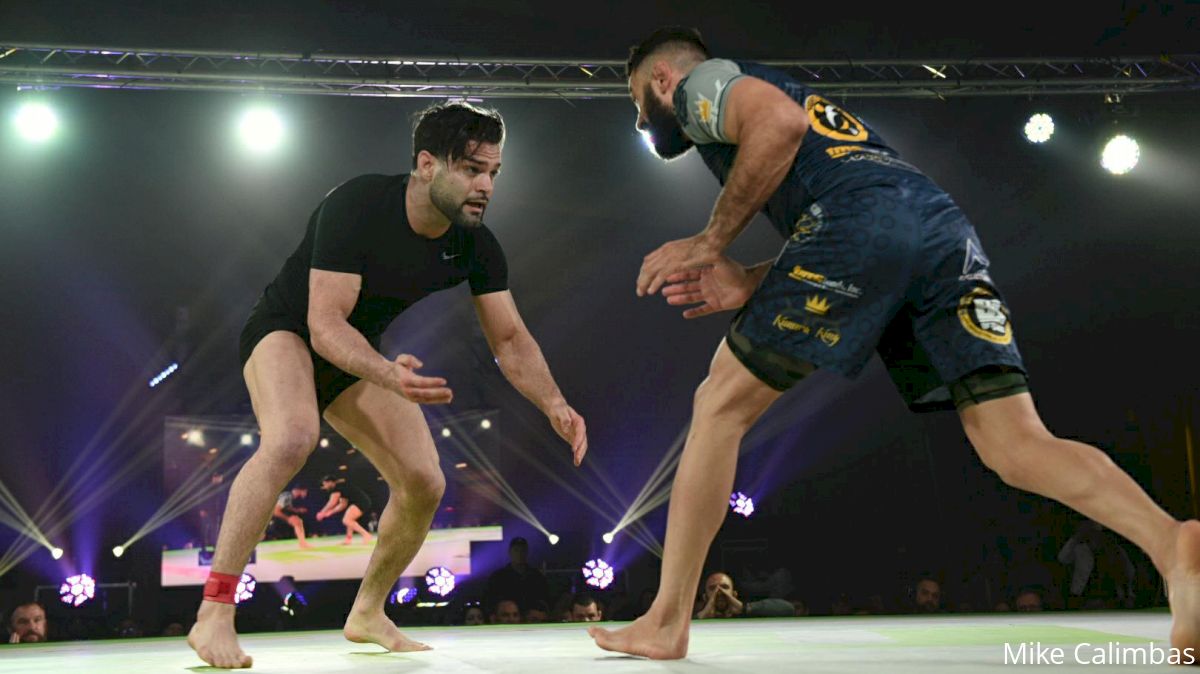 The Fight To Win 2018 season kicked off in Sacramento, CA, with Vagner Rocha beating Dustin Akbari by ref's decision in the main event of the evening.
Rocha and Akbari were determined to wrestle for top position and exchanged a series of collar ties and feints for the first half of the 10-minute bout. In fact, the action only went to the mat for a short time as Rocha pulled guard, then thwarted off an encroaching Akbari for a few moments before returning the feet.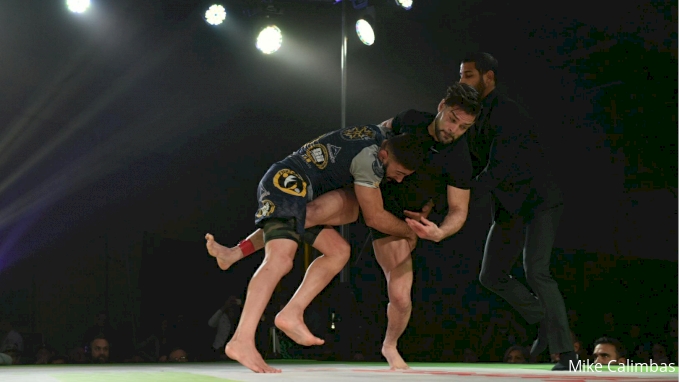 In the end, Rocha's aggressive movement and near takedown attempts earned him the split decision over the very tough Northern California local, Akbari.
Notable Performances
Marcos Torregrosa, the 2017 Fight To Win Competitor of The Year, continued his F2W success by submitting the always game Dom Hoskins via armbar. Torregrosa showed beautiful technique, threatening a triangle choke early in the match, then continued to push the pace before setting up the armbar. Once secured, he patiently waiting to finish and get the tap in the final moments of the match.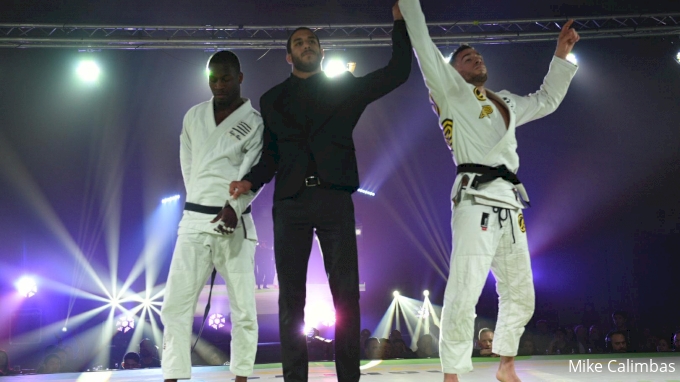 It was also a historic night for Fight To Win, as the first para jiu-jitsu match in the event's history went down between Ryan JennerJohn and Tyler Brey. Brey is a brown belt who does not have use of his legs, while JennerJohn is also a brown belt but does not suffer from any sort of disability. The two had a fun match and went the distance with JennerJohn getting the ref's nod in the end.
Be sure to tune in next Friday (Jan. 19) for Fight To Win Pro 59 LIVE from Scottsdale, AZ.