Create a free account to unlock this article!
Get Started
Already a subscriber? Log In
The glory goes to those who win gold, but there were many standout performances at the 2018 IBJJF European Championships in Lisbon, Portugal, this past week. Here are the athletes who impressed us even in defeat.
---
Isaac Doederlein
Alliance's Isaac Doederlein has been hovering around the edges of the main featherweight scenario for a while now. The 25-year-old — who got his black belt under Cobrinha — had plenty of success in the lower ranks and has picked up a number of victories as a black belt.
Doederlein's bronze medal at Euros is his finish yet at a major IBJJF tournament. He opened with a submission win over Kevin Mahecha and defeated the very technical Gabriel Marangoni 8-4 before losing on points to Marcio Andre 2-2 (advantages). Doederlein is a developing talent who could well mature into one of the main guys in the division.
---
Nathan Mendelsohn
Picking up a bronze medal in the middleweight division, Nathan Mendelsohn (pictured top in main image) fought his heart out to get to the podium. He beat 2017 silver medalist Alec Baulding in the opening round of the division 2-2 (1 adv.) before beating renowned Atos technician Michael Liera Jr. via referee's decision.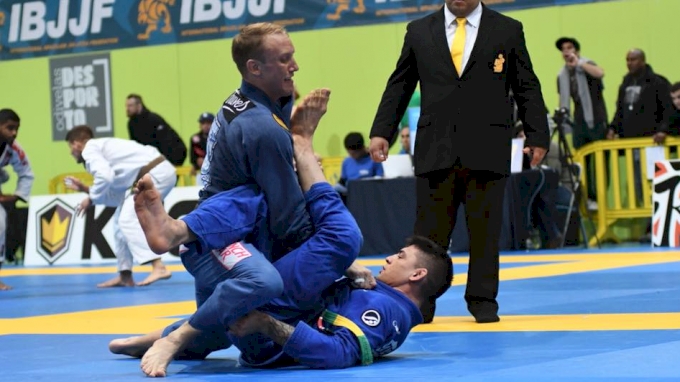 Mendelsohn beats Liera Jr. Photo: Chase Smith
In the semifinals, Mendelsohn would lose via a late takedown to 2017 champ Marcos Tinoco after leading the match on the scoreboard for over nine minutes. Mendelsohn's scrappy style and improving confidence against tough opponents could spell a solid season for the Californian.
---
Masahiro Iwasaki
In a division as deep as lightweight, few people would have predicted seeing Japanese black belt Masahiro Iwasaki in the final. Even though he took bronze in 2017, stacked up alongside big names including Edwin Najmi, Hugo Marques, Jake Mackenzie, Espen Mathiesen, and Renato Canuto, Iwasaki was very much a rank outsider.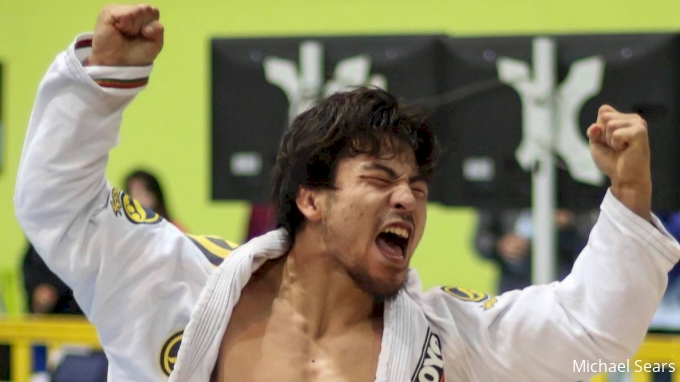 Photo: Michael Sears
Iwasaki's opening match was against an Alliance black belt from Bahrain, Ali Monfaradi. He then beat the highly regarded Renato Canuto of Zenith (Iwasaki's first upset of the day) and defeated Edwin Najmi in the semifinal. Iwasaki won all three matches 2-0. A razor-thin battle against veteran Michael Langhi in the final saw Iwasaki lose via a single advantage in a match that stayed at 0-0.
The silver medal at Euros is the 28-year-old's biggest win on the international scene so far. If you want to know more about his game, take a good look at his use of the half guard, a position that frustrated many of his opponents in Lisbon.
---
Tommy Langaker
Possibly the biggest story out of the 2018 European Championships was Tommy Langaker's incredible submission finish of Erberth Santos in the opening round of the absolute division. The Norwegian black belt stunned the world by going head-to-head with and taking out the fearsome Brazilian.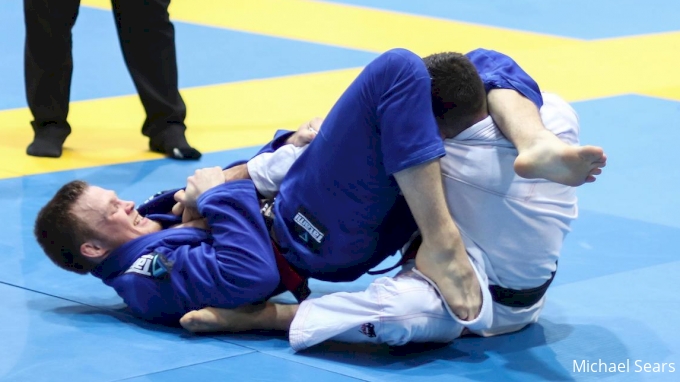 Langaker taps Canuto. Photo: Michael Sears
Langaker used this momentum to go on and tap out Renato Canuto in his next match in the absolute, fighting his way into the semifinal for a bronze medal. It was a roller-coaster weekend for Langaker, who lost the next day in the first round of the middleweight division to Marcos Tinoco by a north-south choke, but the Viking was rightfully happy with his achievement and rightfully takes the No. 1 spot on our list of the "Best of the Rest."