Create a free account to unlock this article!
Get Started
Already a subscriber? Log In
The ADCC USA Open goes down Saturday in Coral Springs, Florida.
Alongside the open tournament are six superfights, headlined by Jeff Monson vs. Alexandre "Cafe" Dantas. We wanted to do a quick rules refresher ahead of the event for fans that may have some questions about how the ADCC points system works.
Watch the 2018 ADCC USA Open LIVE on FloGrappling

Three major distinctions from other organizations are the source of much confusion for new ADCC fans:
There are no positive points in the first half of the match (which would be the first five minutes at the ADCC World Championships).
Pulling guard at any time is penalized with a negative point.
Negative points are not factored into the final sum of a player's score until the match ends.
Example: A player with three points decides to pull guard is penalized one negative point. Let's say he earns a sweep and ends the match with five positive points. Once the match has ended the penalty points are factored in and our player finishes the match with a final total of four points.
Watch Keenan Cornelius vs. Craig Jones - ADCC 2017 World Championships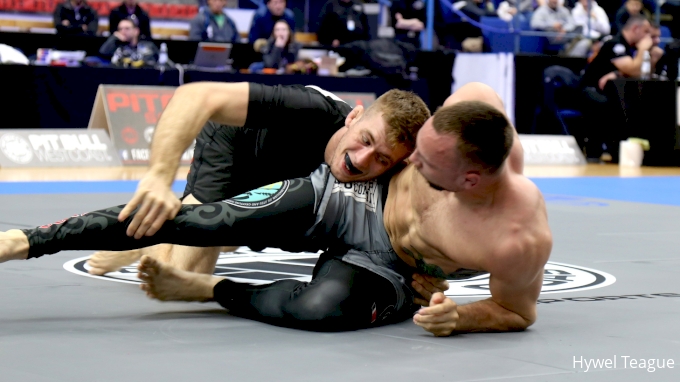 Unlock this video, live events, and more with a subscription!
Get Started
Already a subscriber? Log In
How To Score Points in ADCC
Passing the guard = 3 points
Knee on stomach = 2 points
Mount position = 2 points
Back mount with hooks = 3 points
Takedown (ends Guard or Half Guard) = 2 points
Clean Takedown (ends passed the guard) = 4 points
Sweeps (ends Guard or Half Guard) = 2 points
Clean Sweep (ends passed the guard) = 4 points
ADCC Penalty Points
When a fighter voluntarily jumps in the guard or goes from standing position to a non-standing position by any means and remains down for three seconds or more, he will be punished by a minus point.
When a fighter disengages from contact and starts backing up and avoids engaging again he will be punished by minus point.
A passive fighter will be warned twice and then will be punished by minus point. The referee will warn the passive player by the words "WARNING PASSIVITY" – after the first minus given there are not going to be any more warnings and the minus points will be given immediately if the fighter continues to be passive.
If a fighter is very passive during the first half of the regular fights when there are no minuses, the referees will still give him WARNINGs for passivity.