Create a free account to unlock this article!
Get Started
Already a subscriber? Log In
The first officially recognized ADCC event of 2018 is in the books! The event began with six superfights followed by an open tournament for beginner through advanced competitors, all of which took place under the highly-regarded ADCC ruleset.
The main event was scheduled between former UFC fighter and Gracie Barra competitor Alexandre "Café" Dantas and ADCC veteran Jeff Monson, however, Monson was held up in Russia and could not make the event. Paulo Azambuja, a black belt out of Fight Sports Miami, stepped in and proved a worthy opponent for the favorite Dantas.The two black belts were determined to wrestle for top position and kept the match on the feet for the bulk of the match. Azambuja was able to get a single leg early in the match and hold it until the points period came into play halfway through the match. Dantas was able to escape the takedown attempt however and continue to battle with collar ties and feints.
Once regulation ended with no points on the board the bout continued into a four-minute overtime period. Azambuja committed to a forceful double leg and was able to bring Dantas to the mat but the two crashed into the scoring table and were forced to restart in the middle. Again, Azambuja was unable to complete the takedown but earned a clear lead in the ref's mind and was awarded the decision at the end of overtime.
Notable Performances
Other notable performances include Gesias Calvalcante and Jasmine Rocha. Calvalcante who is a professional MMA fighter fighting for the Blackzilians showed beautiful jiu-jitsu, taking down his opponent more than once, passing the guard, and applying multiple submission attempts. He won the match with a score of 10-0.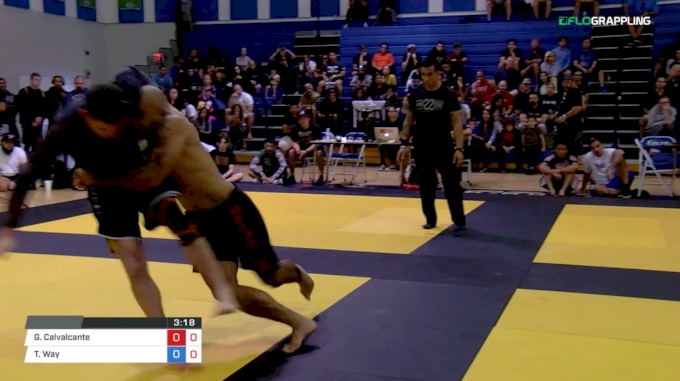 Jasmine Rocha, a blue belt world champion and daughter to ADCC medalist Vagner Rocha, followed in her dad's footsteps and attacked the kimura as soon as her opponent pulled guard early in the match. She was slowed momentarily by her opponent's deep half guard but was able to eventually pass and finish the submission for the win.
Once the superfights finished the event ran immediately into an open tournament featuring no-gi matches from beginner to advanced. All matches being under the ADCC ruleset allowed for some exciting action with a lot of standup wrestling, knee reaping, leg attacks, and slamming.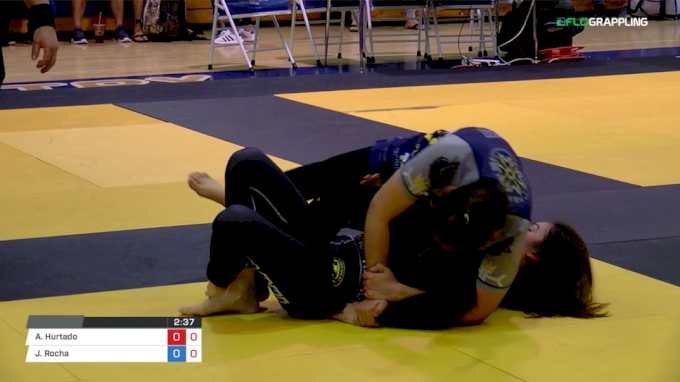 Watch all of the replays in our archives right here on FloGrappling.