Create a free account to unlock this article!
Get Started
Already a subscriber? Log In
As one of the youngest black belt world champions in history, Michael Musumeci saw his journey to success begin at an early age.
Now 21 years old, the 2017 IBJJF black belt world champion has been competing in jiu-jitsu since he was just a little kid, and he believes these experiences helped him become the hyper successful champion he is today.
Tournaments such as the IBJJF Pan Kids — which returns this Sunday in Long Beach, California — were instrumental in forging him into a mature and experienced competitor who was able to go head-to-head with the very best grapplers in the world.
With the world's premier tournament for youth competitors just days away, we reached out to Musumeci to find out exactly how his matches at Pan Kids prepared him for a career matched by few others.
Watch the 2018 Pan Kids Jiu-Jitsu IBJJF Championship LIVE on FloGrappling
"Competing in juvenile for me was a lot harder than purple and brown belt adult. Every juvenile kid is usually the instructor's prodigy of their gym and are typically super technical and tough!

"I felt the juvenile division felt a lot more similar to the black belt than purple and brown for this reason. The divisions being very small with just higher level people, just like black belt. Because of how tough the juvenile division was, the next year when I competed purple belt adult, I felt so much more comfortable.

"My advice to young competitors coming up the ranks would be to always stay a white belt in learning and humble, I feel a lot of people get too full of themselves in the lower belts when they win competitions, and if they lose they lose interest. Don't get cocky and don't lose motivation.

"The long-term goal is to become a black belt world champion. Your goal should be to fight the toughest people possible to improve for black belt."
Michael Musumeci FULL CAREER highlights: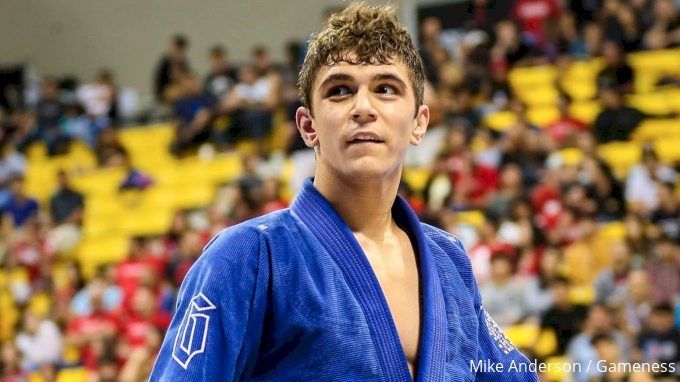 Create a free account to unlock this video!
Get Started
Already a subscriber? Log In