Kasai Elite Grappling Championships 2
Final Two Names Complete KASAI Pro 2 World Middleweight Championship Lineup
Final Two Names Complete KASAI Pro 2 World Middleweight Championship Lineup
The 185lb eight-man round-robin no-gi tournament has been finalized for April 14 in Brooklyn, New York.
Mar 21, 2018
by FloGrappling Staff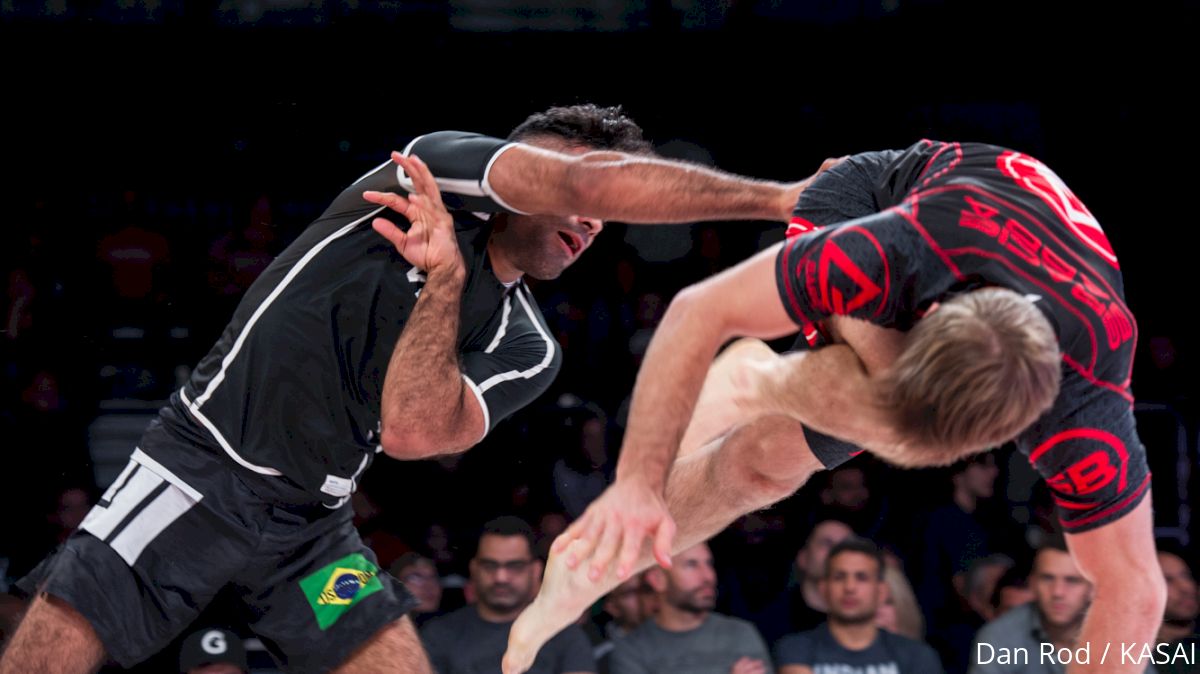 KASAI revealed the final two contenders for its upcoming World Middleweight Championship tournament with the confirmed signings of Michael Perez and Felipe Mota.
The tournament is being held as part of KASAI Pro 2, which takes place April 14 at the Greenpoint Terminal Warehouse in Brooklyn, New York.
Watch KASAI Pro 2 LIVE or On Demand ONLY on FloGrappling!
Perez, 25, is a two-time ADCC trials winner and a two-time IBJJF world no-gi champion at purple and brown belt. A Brazilian jiu-jitsu black belt under Andre Galvão who represents the Atos JJ Academy, Perez also carries the distinction of a rare competitive win over ADCC and EBI champion Gordon Ryan, back at the ADCC North American Trials in 2015.
Mota, 38, is a seven-time Rio de Janeiro state champion and winner of the 2007 Rio International Open with notable wins over the likes of Lucas Lepri and Lucas Leite, Igor Silva, and Gabriel Lucas. A second-degree black belt under Octavio Couto and Vinicius Campelo, Mota is now head coach of the Roger Gracie Academy affiliate in Stavanger, Norway.
"Both men bring something special to this middleweight championship tournament," said Rolles Gracie, KASAI president. "Mikey is a dynamic rising talent with much to prove, while Felipe's contributions to our sport go far beyond the mat."
Perez and Mota join six other elite grapplers confirmed for KASAI's World Middleweight Championship tournament, including:
Craig Jones
DJ Jackson
Richie "Boogeyman" Martinez
Matheus Diniz
Dante Leon
Nick Calvanese
The main card features an epic clash between Eddie Cummings and KASAI world lightweight champion Renato Canuto and a must-see grudge match between Geo Martinez and Nicky Ryan, as well as Marcos Galvao's return to competitive jiu-jitsu against AJ Agazarm.
KASAI Pro 2 takes place on April 14. Watch it live or on demand ONLY on FloGrappling.