Fight 2 Win Pro 68
Bill Cooper & Vagner Rocha Headline Incredible F2W Card In Miami
Bill Cooper & Vagner Rocha Headline Incredible F2W Card In Miami
Florida is a hotbed of jiu-jitsu talent, so it's no surprise this Friday's Fight To Win Pro card in Fort Lauderdale is pure fire.
Mar 28, 2018
by Chase Smith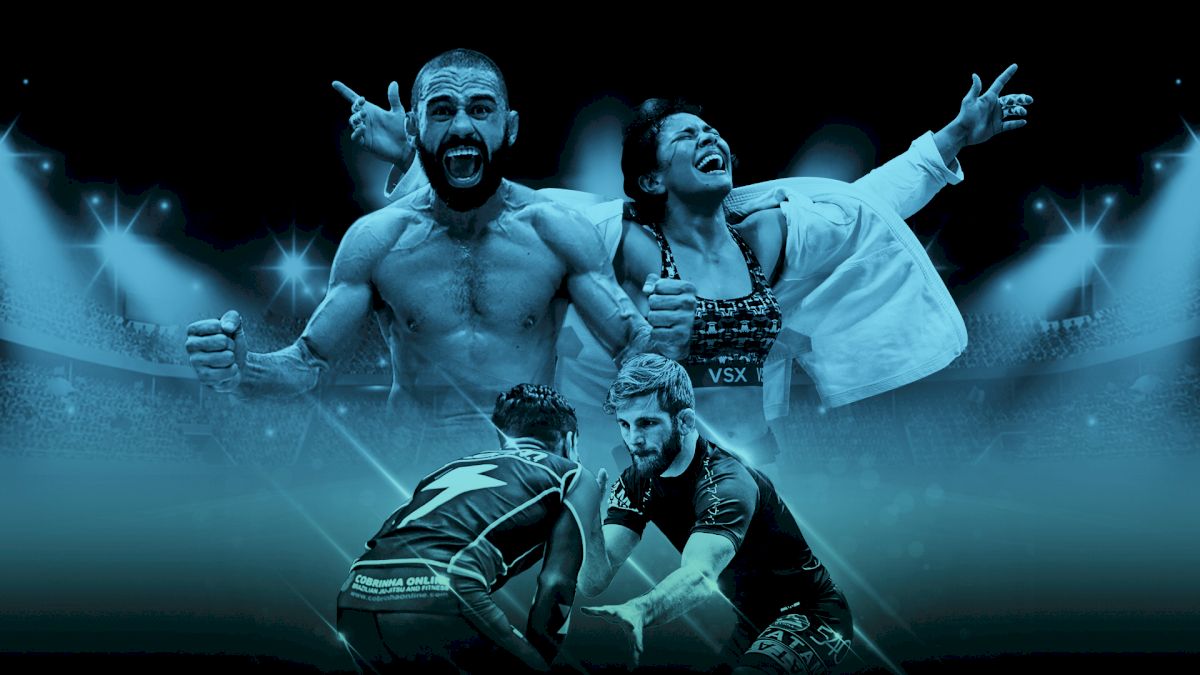 Florida is a hotbed of jiu-jitsu talent, so it's no surprise that this Friday's Fight To Win Pro card in Fort Lauderdale is pure fire.
The event features 20-plus black belt matches and is STACKED from top to bottom. Here are the four matches we're most excited about.
Watch Fight To Win Pro 68 LIVE on FloGrappling
Date: Friday, March 30 | Time: 6 PM EDT | Site: Fort Lauderdale
---
Main Event: Bill Cooper vs. Vagner Rocha
Bill Cooper is an American jiu-jitsu legend. His creative approach to the game helped spur on a new generation of athletes who were willing to look beyond the traditional hierarchy position before submission. He's also earned several World Championship medals, including a third-place finish as a black belt, and he's finished 32 of his 45 wins by submission.
But "The Grill" is going to have his hands full against Fight Sports representative Vagner Rocha.
Another veteran of the game and equally keen submission hunter, Rocha's jiu-jitsu has been both celebrated and criticized for its aggressive nature. It's gritty, uncomfortable for the other guy but far from malicious. It's also some of the very best to watch as a fan. Vagner comes to win—it's that simple.
---
Co-Main: Amanda "Tubby" Alequin vs. Ana Carolina Vieira
Ana Carolina Vieira is the IBJJF 2018 middleweight world champion and has been cleaning up on the UAEJJF circuit as well. Her passing game has an eerie (and terrifying) resemblance to her older brother, Rodolfo Vieira. All three of these factors should indicate that Vieira is a force to be reckoned with in Friday's co-main event.
Amanda Alequin, however, is no lamb to the slaughter. She's a brown belt world champion (2015, double gold) and Pans medalists at multiple belt levels. She's also won ADCC trials. Though she's recently slowed down on the competition circuit, Alequin has all the tools to pull off a HUGE win this Friday.
Ana Carolina moments after taking gold at Worlds. Photo: Chase Smith
---
AJ Agazarm vs. Alexandre 'Pulga' Pimentel
The bout between Agazarm and Pimentel is an excellent clash of generations and styles.
Pulga has been a black belt for over 18 years and has extensive competition experience in both jiu-jitsu and MMA (a 15-2 record, no less.) A black belt under Master Toco (Nova Geracao), Pulga is credited by Cyborg Abreu as being one of the first individuals on the mats to push him to his limits. Look out for his creative and efficient omoplata game.
Agazarm presents the opposite side of the coin: a stocky fighter who will seek to control the distance and crush Pimental's guard with unrelenting pressure and cardio. Now a seasoned veteran on the Fight To Win Pro circuit, Agazarm not only has the skills to earn the win but also significant experience with the F2W Pro judging criteria, which has proven to be a critical factor in his past matches. We expect Agazarm to come out guns blazing in this one.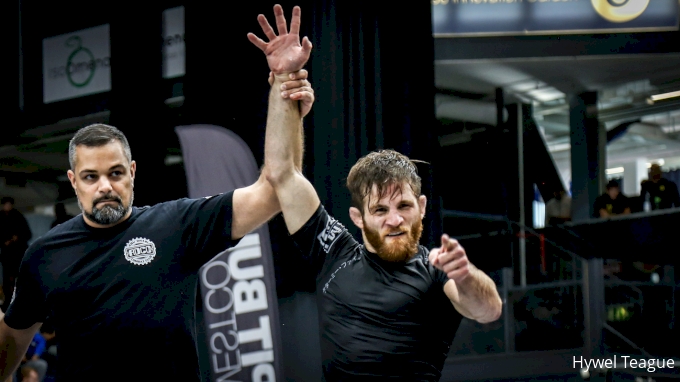 Agazarm on his way to taking second place at ADCC. Photo: Hywel Teague
---
John Combs vs. Enrico Cocco
This match has FOTN written all over it. Both men simply don't know how to have a boring match—nearly to a fault, as they've given up points in their unrelenting search for the submission before. This kind of action, however, is the entire premise of Fight To Win and will reward them accordingly for their efforts.
Both athletes possess great wrestling, though different in their approach: Combs has an impressive blast double and generally embodies the American folkstyle tradition, while Cocco opts for a more subtle approach, using arm drags and shucks to sneak his way onto his opponents' backs.
Both athletes crave the submission, again though with a different approach: Cocco is an early adopter of an advanced leg entanglement game and has honed his system down to a science. Combs offers a guillotine that he can leap on from just about anywhere, not to mention he can also footlock a gorilla.
WATCH: Enrico Cocco's Slide-By Tutorial
---
Other Key Matches At F2W Pro 69:
Herbert Burns (Combat/Zenith) vs. Ricky Semiglia (Mattix)
Wilfrido Roberto Retto (Gordo Jiu Jitsu) vs. Renato Tavares (Renato Tavares BJJ)