One of jiu-jitsu's greatest aspects is the accessibility regular practitioners have to the sport's elite. Not only do seminar tours run year-round, but it's also common for current world champions to lead regular classes at academies.
However, sometimes we want more than a seminar or a drop-in at an elite academy. Enter jiu-jitsu vacation camps.
These trips have been hand-selected some of the very best athletes on the planet and feature multiple days of training in picturesque locations all over the world.
Read on to see four of our favorite jiu-jitsu vacation camps below:
---
Mackenzie Dern Women's Camp – Barcelona: June 29 - July 1
If you're a lady training jiu-jitsu and have any kind of desire to hit Europe over the summer, then this opportunity is for you! Here's your chance to train with seven-time world champion and rising MMA star Mackenzie Dern for three days in beautiful Barcelona!
Whatever your level of jiu-jitsu, wherever you come from, and whichever team you represent, you will benefit from the up-close and personal attention from the most decorated female practitioner of all time. This is an incredible opportunity to elevate your game and improve your skill.
Camp participation is $394 (€320) for all three days. Registration info here.
---
Royal Camp: Jackson Sousa, Wardzinski + More of Europe's Best – Amsterdam: July 9-15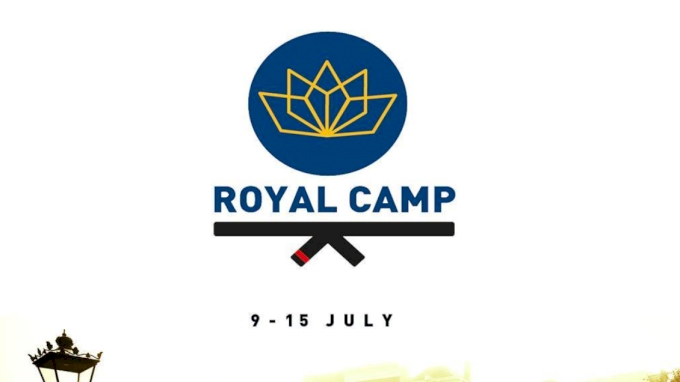 The Royal camp is going down in Amsterdam this summer and brings the very best athletes and instructors from the European jiu-jitsu scene together for six PACKED days of training. Just take a look at this list of coaches participating:
Jackson Sousa
Adam Wardzinski
Max Linblad
Pedro Ramalho
Samantha Cook
Darragh O'Conaill
Eirin Nygren
Tarik Hopstock
Joanna Ziobronowicz
Those are Worlds medalists, European champions, and up-and-coming superstars: all at the same event. Incredible.
There are four classes available per day, and participants will be able to choose and participate in two classes each day. Classes will be limited to 26 people to ensure that every person will receive dedicated attention by the instructors.
Current cost is $369 (€300) and does not include travel or lodging expenses. Registration info here.
---
Rafael Lovato Jr. Caribbean Jiu-Jitsu Retreat. – Island Of Rotan, Honduras: July 24-28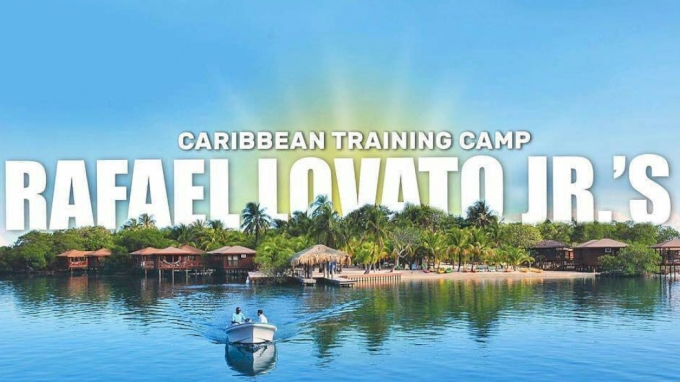 Head down to the picturesque beach resort of Anthony Key this summer for jiu-jitsu, diving, and yoga retreat with world champion and MMA phenom Rafael Lovato Jr.
The camp is six days long and includes luxury items like unlimited use of kayaks and paddle boards, laundry service, and excursions to nearby islands.
Packages start at just over $1,000 and include lodging but not airfare. Camp registration info here.
---
Epic Ibiza Camp: Leandro, Rodolfo, Buchecha, and Pena – Ibiza: July 3-7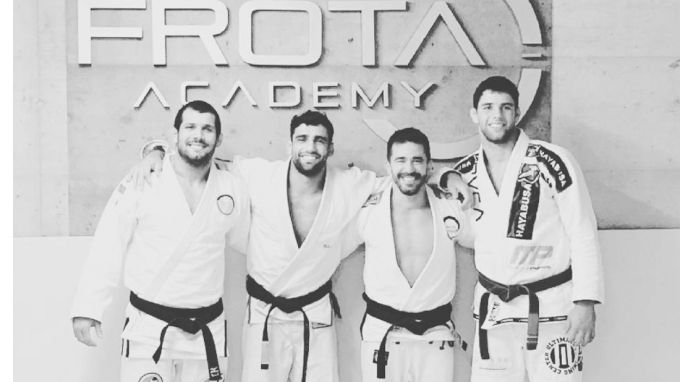 The lineup for Frota Academy's Ibiza Camp is just absurd.
With nearly 20 World Championship and ADCC titles between them, Rodolfo Vieira, Leandro Lo, Bucehcha, and Felipe Pena are four of the biggest names in Brazilian jiu-jitsu and are sought out across the world for their approach to the art.
Students will receive hands-on instruction with all four superstars, who will guide them through some of their favorite battle-tested techniques.
Camp fee is $4,600 (€3,800) and does not include travel or lodging. Information about reservations can be found here.