The atmosphere was electric in Miami as local Vagner Rocha faced Bill "The Grill" Cooper in the lightweight no-gi title match at Fight To Win Pro 68.
The match began with Cooper up to his usual antics. He started the 10-minute bout on all fours, slapping the mat like a raging bull, then side shuffling with arms flailing overhead, finally settling for a flying guillotine to make things interesting right out of the gate.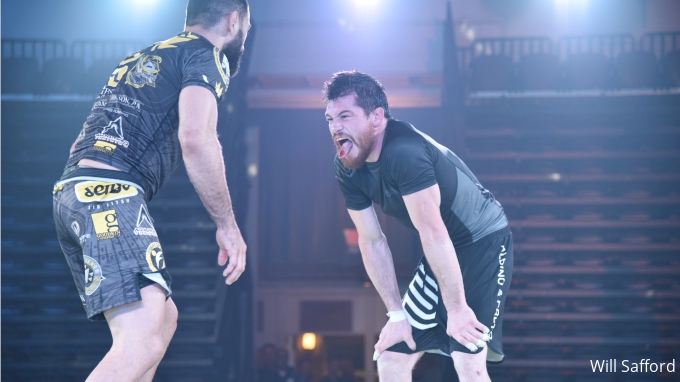 Rocha knew what he was up against, however, and remained focused, not falling for any of Cooper's tricks. The match settled into a more traditional pace around the 6:30 mark with Vagner working from top position.
It only took a minute or so for the ADCC medalist to work to Cooper's back, where he cinched up the figure-four body lock and threatened the RNC repeatedly.
Cooper showed great heart and resiliency however, and was able to escape with three minutes to go in the fight.
The two veterans scrambled for the final minutes, but the hometown favorite Rocha was able to again get to the back and choke Cooper with nine ticks left on the clock.
The RNC victory earned Rocha the Fight To Win Pro No-Gi Lightweight belt and a standing ovation from his family, students, and fans.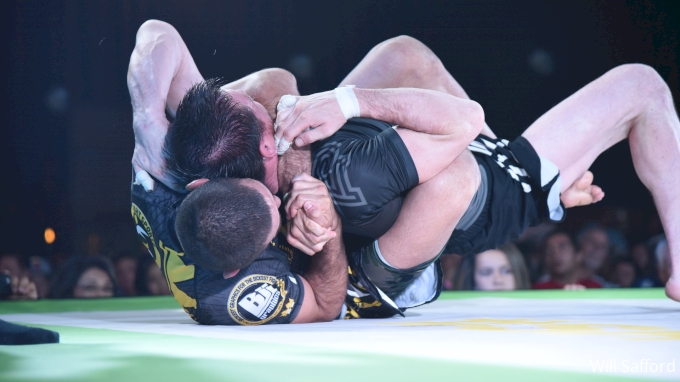 Noteable Matches
Ana Carolina Vieira beat Tubby Alequin by decision in the co-main event of the evening. The GF Team representative also made her Fight To Win debut tonight and earned the Female No-Gi Featherweight title in the process.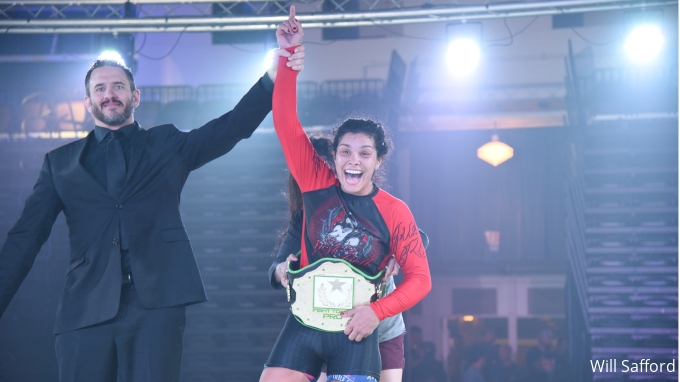 In a high-energy matchup between John Combs and Enrico Cocco, the two lightweights came out ready for a battle. Combs was able to hold off the attacks of Cocco for some time, but the savvy leg locker was able to set up the inside heel hook and get the verbal tap midway through the bout.