Fight 2 Win Pro 70
Gutemberg Pereira Takes On Tim Spriggs In East Coast Rumble
Gutemberg Pereira Takes On Tim Spriggs In East Coast Rumble
F2W Pro 70 rolls into Baltimore this Friday night, and it's bringing a fire headliner along with it: Tim Spriggs versus Gutemberg Pereira.
Apr 10, 2018
by Chase Smith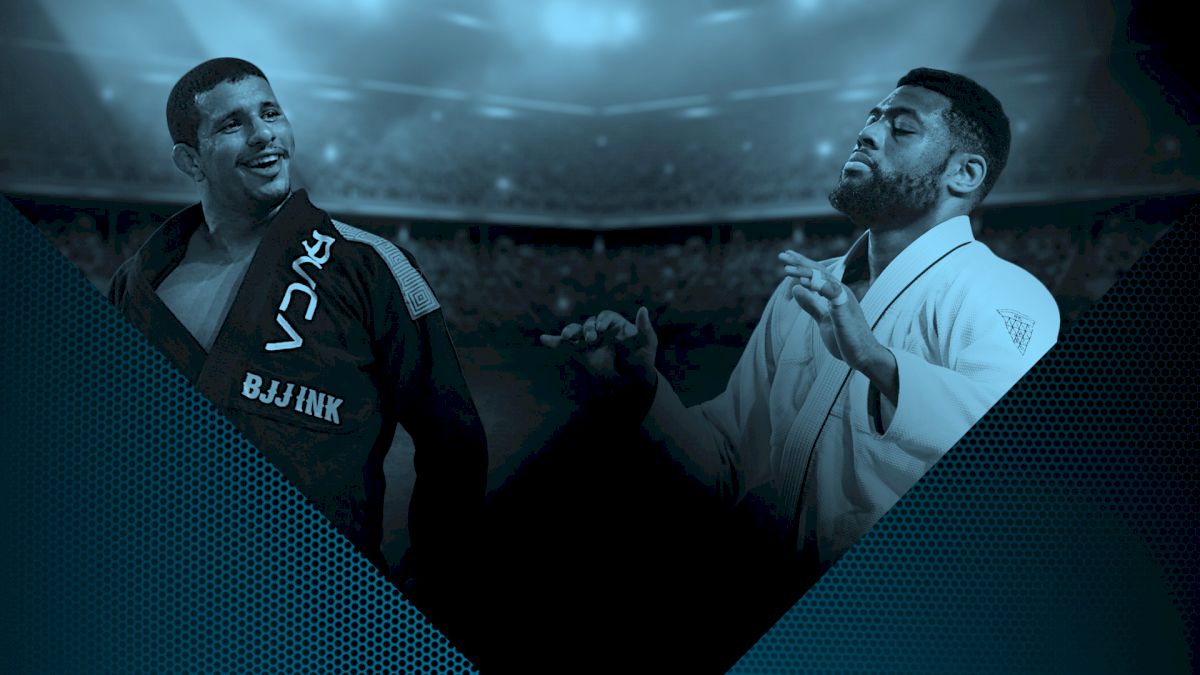 Fight To Win Pro rolls into Baltimore this Friday night for its 70th event, and the promotion is bringing a fire headliner along with it: Tim Spriggs versus Gutemberg Pereira.
Spriggs—the hometown hero—is a perennial contender, brown belt world champion, and ADCC veteran. No longer a hungry up and comer, Spriggs is a seasoned veteran with wins over some of the biggest names in the sport such as Luiz Panza, Murilo Santana, and Erberth Santos.
Date: Friday, April 13 | Time: 5:30 PM EDT
What has Spriggs learned after years on the competition grind?
"I look at competition as a way to measure my progression as a martial artist," he told FloGrappling. "Plus, I love a challenge. I feel no pressure. No matter what happens my family and friends will still love me and I won't change no matter how much success I obtain."
A Julius Park and TLI black belt, Spriggs had this to say about Pereira's jiu-jitsu: "I've studied his game. He's world class. However, no matter what he likes to do, I'm going to do my thing."
2017 ADCC Worlds: Tim Spriggs vs. Janne-Pekka Pietilainen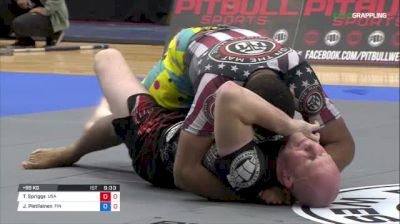 Unlock this video, live events, and more with a subscription!
Get Started
Already a subscriber? Log In
Gutemberg Excited To Battle In TLI Country
Meanwhile, Gutemberg is clearly an athlete on the come-up.
He's won everything there is to win as a brown belt, including Worlds, Pans, No-Gi Worlds, Europeans, and so on. He just took second in the Pans black belt absolute division to Leandro Lo, besting Mahamed Aly, Tommy Langaker, and Felipe Andrew on his way to the silver medal.
2018 Pan Championships: Gutemberg Pereira vs. Mahamed Aly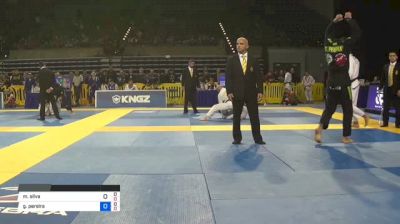 The hype is very real.
But Spriggs may be the GF Team representative's most formidable yet challenge. He's as well rounded as they come, with excellent passing, a great guard game, and a formidable stand-up approach.
"[GF Team member Vitor Oliveira] gave me a lot of good advice about the stand-up game that I will try to use in the fight, but I actually received a great heads up from (F2W Pro CEO) Seth Daniels about the crowd in Baltimore," Gutemberg said. "He said it's like Brazil and the TLI Team go crazy when their teammates fight! Much respect to TLI and Lloyd Irvin himself. I am excited to see that; it will be an awesome fight."
When asked about Spriggs' game, Gutemberg replied: "I think his speed and aggressive takedowns are unique. It's fun to watch a guy that fights always forward... He is a good athlete!"
There's certainly no clear favorite here, and we're curious to find out if Spriggs' experience contains the key to victory? Or will Pereira's cunning style and limitless potential carry him to the win?