Create a free account to unlock this article!
Get Started
Already a subscriber? Log In
Watch every match from from the middleweight championship at KASAI Pro 2 as well as the no-gi superfights between Geo Martinez and Nicky Ryan, Eddie Cummings and Renato Canuto, and AJ Agazarm and Marcelo Galvao.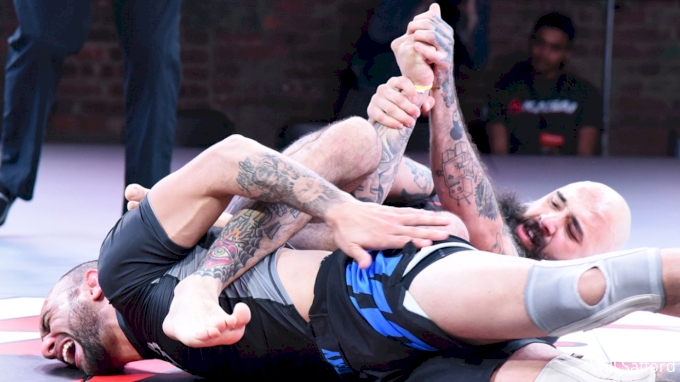 Photo: Will Safford / FloGrappling
Round 1
Craig Jones def Nick Calvanese via triangle – watch
Mike Perez def Dante Leon via heel hook – watch
Felipe Mota def Pierre-Olivier Leclerc via points 9-0 – watch
Matheus Diniz def Richie Martinez via points 7-0 – watch
Round 2
Nick Calvanese def Mike Perez via points 4-2 – watch
Craig Jones def Dante Leon via points 2-0 – watch
Matheus Diniz def Felipe Mota via points 2-0 – watch
Pierre-Olivier Leclerc vs Richie Martinez – draw – watch
Superfight
AJ Agazarm def Marcos Galvao via inside heel hook – watch
Round 3
Dante Leon def Nick Calavanese via rear naked choke – watch
Mike Perez def Craig Jones via points 3-1 – watch
Richie Martinez def Felipe Mota via armbar – watch
Matheus Diniz def Pierre-Olivier Leclerc via darce choke – watch
Superfight
Nicky Ryan def Geo Martinez via decision – watch
Third place match
Craig Jones def Richie Martinez via inside heel hook – watch
Superfight
Eddie Cummings def Renato Canuto via penalty point – watch
Final
Matheus Diniz def Mike Perez via points 2-0 – watch